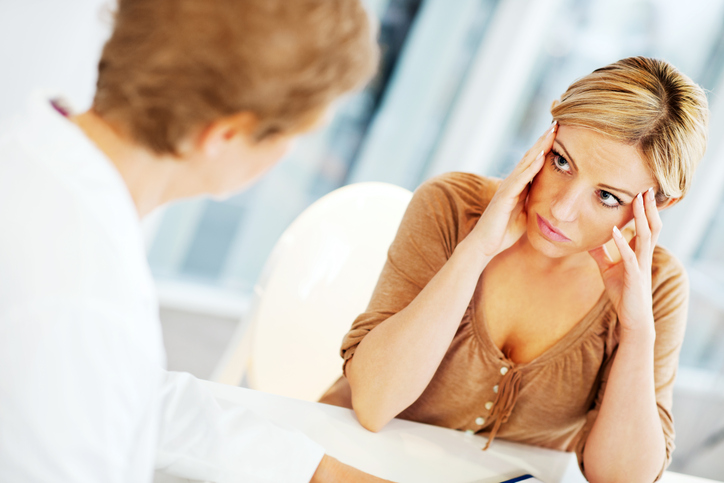 At the planning stage of pregnancy, it turned out that my level of dihydrotestosterone is 2 times higher than normal. What does this mean?
Dihydrotestosterone is formed from testosterone under the influence of a special enzyme. This male sex hormone is responsible for the proper puberty of the female body.
For each age there is a certain level of its content in the blood. If the level of dihydrotestosterone is increased, there is a risk of developing hirsutism (appearance of hair or enhanced growth in places not typical for women – on the chin, upper lip, on the hands, etc.) or, conversely, baldness.
Another reason for these indicators – hyperandrogenism, a disease that can cause infertility or complications during pregnancy. However, an accurate diagnosis can be made only with the results of tests for the content of a number of hormones, and not just one of them.
You will also need a pelvic ultrasound.
There is the 27th week of pregnancy, and I always want to go to the toilet. With what it can be connected?
Frequent urging during pregnancy is a completely natural phenomenon. Thus, the total amount of fluid in the body of the future mother increases.
Therefore, a woman has to go to the toilet more often. In addition, the kidneys are experiencing a double burden: they work for two and remove metabolic products from two organisms at once. But the most obvious reason for frequent toilet trips is the pressure of the growing uterus and baby on the bladder.
And the longer the term, the stronger this pressure.
From about the 4th month of pregnancy, the uterus slightly changes its position and the bladder begins to work as before. However, given your period, most likely, we are talking about acute cystitis, which often develops in expectant mothers.
Moreover, the symptoms of the disease during pregnancy are somewhat transformed, and therefore the classical picture with false urges, a feeling of bladder overcrowding and a rise in temperature may not be. The doctor diagnoses according to the results of urine analysis: in cystitis, the level of leukocytes, erythrocytes, bacteria and protein is increased.
What can cause fever when breastfeeding?
Elena, Ivanovo
For the postpartum period is characterized by a decrease in immunity, so the woman begins, as a rule, more often to get sick. If the mother's temperature has risen, and after decanting has decreased, this can be considered a variant of the norm.
In all other cases, a temperature rise above 37.5 ° C is considered to be a rather serious symptom and requires, first of all, clarification and elimination of the cause, therefore it is necessary to consult a doctor. Most often, in the postpartum period, fever is accompanied by such complications as endometritis (inflammation of the uterus), lactostasis, mastitis, pyelonephritis and, of course, ARVI with characteristic headache, sore throat, runny nose and cough.
In any case, we need a medical examination, examination and treatment aimed at eliminating the causes.