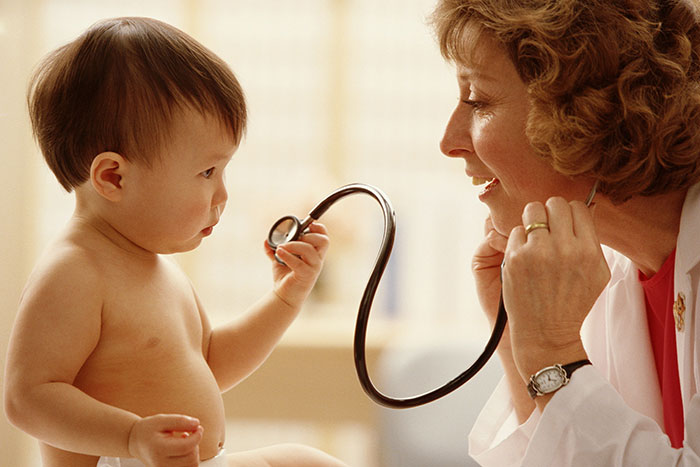 Son is 4 years old. Often in the morning wakes up wet.
I heard that up to 5 years it is considered normal, but I still worry. Do I need to treat the child now or should I wait until 5 years old?
I heard that with such a problem it is necessary to visit a neurologist. Is this really true?
Why do you need to do this?
If the number of "wet" nights gradually decreases, for four-year-olds this is considered normal. Enuresis can be diagnosed in children older than 5 years.
It requires examination by a neurologist, a nephrologist / urologist and a psychologist, since there are several reasons for the disease. Problems can cause one of them, or a combination of several. In the meantime, try to adhere to the following recommendations.
In order to develop the habit of controlling the filled bladder, the child must drink enough fluids during the day. 3 hours before bedtime and especially at night it is better not to drink anything. Make sure your baby does not have constipation, as this leads to irritation of the bladder and more frequent urination.
Make sure that before going to bed the child went to the toilet. Give up diapers: they inhibit the development of the habit to follow urination; better to use absorbent diaper.
Daughter 2 years 5 months. About a month ago, she began to stutter (she repeated the first syllable of a word many times).
Tell me, please, whether it is necessary to wait for her to grow up, or she should start treatment right now.
Elizaveta, Krasnogorsk
Most often, children begin to stutter when they actively develop speech. Already, you can consult a neurologist, speech therapist and psychologist. Stuttering is corrected with the help of breathing exercises, speech therapy classes, and drug therapy.
It is necessary to ensure that the baby has a sparing psychological regime: limit her "communication" with gadgets, TV, exclude trips to entertainment centers and not be zealous with classes. Draw more, sculpt from plasticine, design, swim, play with water. In the presence of a child, be laconic, speak slowly and calmly.
It is necessary to observe the day regimen, the daughter should get enough sleep, walk more.
A child of 2 years on the background of high temperature (above 39 ° C) had convulsions. What research should be done after this?
The district pediatrician said that this often happens in small children and additional examinations are not needed. Do I need a child to draw a withdrawal from vaccinations?
If so, who should do this – a pediatrician or a neurologist? Should the child now be seen by a neurologist?
Oksana, Vologda
Seizures at high temperature, occurring between the ages of 6 months and 5 years and not associated with neuroinfection, are called febrile. Additional examinations are usually not required, as there are no specific changes. The child should be monitored by a neurologist only under one of the following conditions: the baby had convulsions under 1 or over 5 years, lasted longer than 15 minutes or repeated several times a day, prevailed in one part of the body, and during examination the doctor suspected violations of the nervous system. system.
In such a case, an electroencephalogram and MRI of the brain will be required; Before the diagnosis is established, the neurologist will issue a withdrawal from vaccination. In all other cases, the pediatrician rejects vaccination for the duration of the illness.