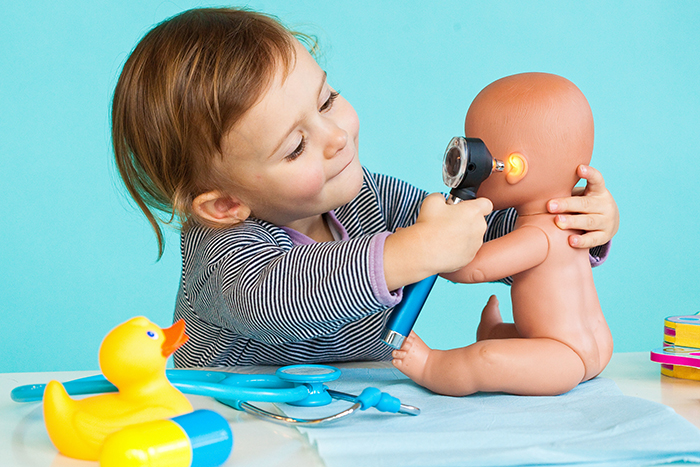 The child is 4.5 years old. Adenoiditis 3rd degree.
ENT from the district clinic recommends removing adenoids. The child more often, almost always has a stuffy nose.
Is there a chance to do without surgery?
It is possible to treat adenoid hypertrophy in two ways: conservatively and by surgery. Indications for surgery, that is, for the removal of the adenoids: frequent and prolonged colds, nasal congestion, mainly oral breathing, snoring, including respiratory arrest during sleep (apnea), and nasal.
An operation is also performed if conservative treatment was ineffective and the child has frequent otitis and hearing loss is diagnosed, as well as an increase in adenoids of grade 2–3. When a child often suffers from acute respiratory viral infections, but he doesn't snore, has a nasal twang, and an adenoid enlargement of grade 1–2 is diagnosed, an examination is necessary.
Perhaps the reason for the increase in adenoids is allergic rhinitis / adenoiditis, the carriage of pathogenic flora, high titers of IG (class G immunoglobulins) to the herpes viruses, Epstein ˗ Barr and cytomegalovirus. In any case, the doctor should select the therapy. It is necessary. that the child was examined by an otolaryngologist and, if necessary, by an immunologist.
Therapy is selected individually and depends on the results of tests and research.
Which resorts are climate friendly for children with ENT diseases? And at what time of year it is better to go there?
Often sick children need at least once a year to go to rest in a sanatorium or to the resorts. The optimal duration of stay there is at least 3 weeks. For children with ENT diseases, resorts or sanatoriums are recommended, located in places with warm and dry air.
It is best to rest in the spring (if it is warm in the selected resort), in summer or early autumn. If we talk about the climate, then Jordan, Israel and Egypt in the vicinity of the Red Sea are ideal for the prevention of ENT diseases; also suitable for holidays in the Czech Republic and Lithuania.
Favorable and warm dry air of the Western Crimea. Parents should take into account that during the active flowering of plants you should not go to Anapa, Gelendzhik, Sochi.
As options for recovery, you can consider cities in central Russia, as well as resorts in Belarus.
How to care for the ears of a newborn? When do you need to remove sulfur from them? I heard that it is not recommended to clean the ears with cotton buds.
What, then, to remove sulfur?
Anastasia, Kaluga
Cotton swabs are not designed to care for the ears of children of any age. This accessory is needed for applying makeup.
It is dangerous to use cotton swabs as intended, as they can injure the delicate skin of the baby's ear canals, up to and including traumatic damage to the eardrum and its complete rupture. The same applies to cotton buds with a limiter. After swimming, be sure to dab the ear canals with a cotton swab or towel.
1–2 times a week, the auditory passages should be cleaned with a cotton wool (a dense flagellum twisted from cotton). If there are sulfur plugs, you need to contact an otolaryngologist: only a doctor can remove them.