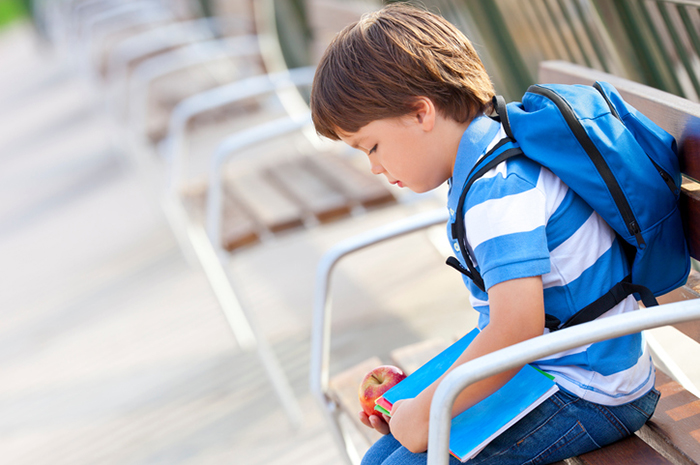 Starting a child at school is an exciting event for the whole family. Psychologists often call it a crisis moment. Experiences regarding how the child will adapt to new conditions are faced to one degree or another by the parents of all children, regardless of the nature of the child's personality, his character, and the severity of leadership qualities.
Some people care how much the child can fit into the system, which requires strict discipline and obedience to the rules, others – how he can build relationships in the classroom.
You see your son as unable to stand up for himself. And how much does it really affect his relationship with peers?
One can learn to defend one's opinion and not be offended only in situations when something categorically does not suit the person himself. Think about whether they have Sergei? How is your son doing this?
It is not completely clear from your letter whether the boy has friends, how easily he converges with other children, what experience does he have of interaction with the children's company? How he behaves during the game, as usual quarrels and reconciles, can he explain that he does not like everything?
These are all social skills that children learn first from fairy tales and conversations with close adults, and which then they acquire and train in real relationships with their peers (in playgrounds, in kindergarten).
In this sense, the school is another space for such training, a place where you can learn, get new experience, try to communicate and interact with different people in different situations. In this sense, it is never possible to fully "prepare for school" – it is useless to wait. But parents should be close to the child if he needs it: discuss the difficult situations that he will inevitably have in communicating with classmates, determine for themselves the edge, after which they consider it necessary to intervene directly in the situation.
What you and your spouse really can do is to be close to your son in difficult moments to help cope with what is particularly difficult or incomprehensible to him.