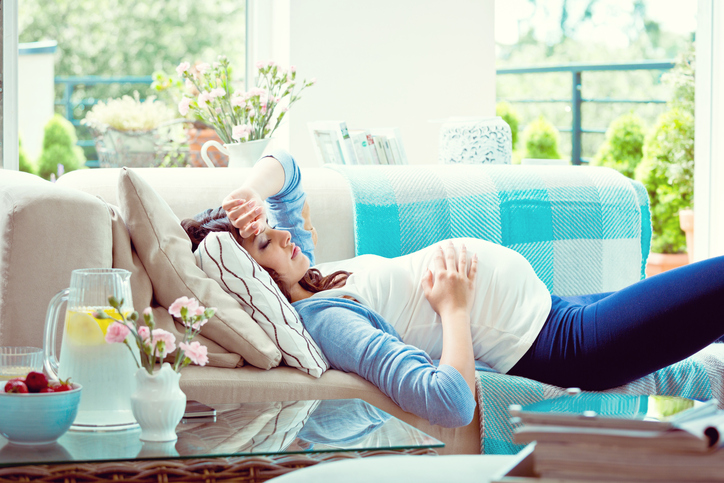 How to deal with severe headache during pregnancy, because medications cannot be taken?
Victoria, Moscow
First of all, you should find out the causes of migraine, and for this you need to contact your obstetrician-gynecologist. Since most of the drugs that we use in everyday life for headaches, during pregnancy are contraindicated or prescribed with caution (only paracetamol-based drugs are allowed), the doctor will select a drug that can be used by the expectant mother.
Consider: the expectant mother should take all medications only as prescribed by a doctor or after consultation with him.
Is it possible to do epilation during pregnancy?
Marina, Volgodonsk
The most important principle that should be guided during pregnancy – do no harm. Therefore, epilation will be contraindicated for the expectant mother if she has: diabetes mellitus diagnosed before or during pregnancy; There are wounds, abrasions, scars, inflammations (for example, furunculosis) or herpes in the epilation zone.
And photo-and chemical epilation are contraindicated for all expectant mothers. The first is associated with strong heating of the skin, and the second can cause an unpredictable reaction.
In most other cases, epilation is not contraindicated, although with important reservations: this procedure should not cause severe pain, and wax or other means for removing hair should not have aromatic fragrances and a pronounced aroma. It is also worth remembering that during pregnancy, the degree of hair growth may change, so if you notice the appearance of new hair, do not rush to remove it, most likely after birth it will disappear.
How much folic acid should I take daily during pregnancy? Is it possible to fill its deficiency only with the help of the products in which it is contained?
Regular and proper intake of folic acid, a different way of vitamin B9, able to prevent future baby problems with the development of the central nervous system. In addition, she participates in the processes of cell division and tissue growth in the body of both the woman and the child she carries. This substance stimulates the growth of blood cells, which reduces the risk of anemia in pregnant women; normalizes the gastrointestinal tract; participates in the formation and growth of the placenta; improves muscle function.
That is why it is important to take folic acid from the earliest terms, and even better – already at the planning stage of pregnancy. If a person normally needs 50 μg of folic acid per day, a pregnant woman needs at least 400 μg.
The body can synthesize this substance, but in insufficient quantities. Theoretically, of course, the lack of folic acid can be filled with the products in which it is contained (yeast, cottage cheese, green vegetables, liver, cereals), but they should not be subjected to heat treatment, because when heated, this substance is destroyed, and there are similar products very large quantities.
It is for this reason that pregnant women prescribed folic acid in the form of a separate drug.
I have negative rhesus of blood, my husband has a positive one. The daughter was born with a positive rhesus.
There was no antibody during pregnancy. Could a rhesus conflict arise during the second pregnancy?
What is its probability?
The probability of Rh-conflict during the second pregnancy cannot be predicted in advance. But, in order to reduce the risk of its occurrence, if a baby with a positive Rh factor is born in a Rh negative mother, she is given anti-Rh gamma globulin during the first 72 hours after birth. During the following pregnancies, the same drug is administered prophylactically for a period of 28-30 weeks.
That is why it is important at the first signs of pregnancy to visit an obstetrician-gynecologist: if properly managed, the risk of conflict is minimal.