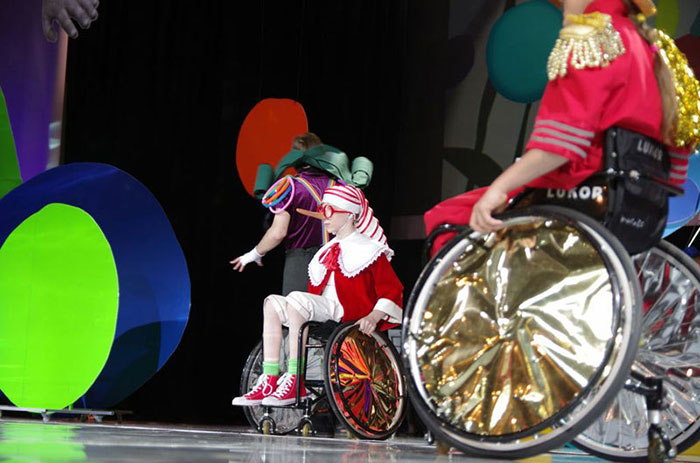 Children from 70 correctional institutions in Moscow will come out on the big stage and demonstrate their talents to the audience. As a result, some of them will be approved for the role in the play "The Bremen Town Musicians", which will premiere on the big stage in May.
The qualifying round of the festival allows gifted children with disabilities to not only feel like real actors, try their hand at the professional site, but also get to know each other. The event will be led by actor and TV presenter Sergey Belogolovtsev and his younger son, Eugenia, who, despite suffering cerebral palsy, recently graduated from a theater school.
The finalists of the KVN 2013 Higher League KVN 2013 team will be supported by the Parapaparam team, during the break between the competitive performances they will perform for the small participants and talk about how they started their way at KVN and how they were going to success.
Address of the Planet KVN: st. Sheremetyevskaya, 2; metro station "Maryina Roshcha";
Time: 10:00 – 19:00;
The final of the 25th jubilee festival "Hope" will be held on May 15, 2014 at the "Russia" concert hall in Luzhniki. Children and professional actors of cinema, theater, musicals, as well as the Circus on Tsvetnoy Boulevard will present the premiere of the play "The Bremen Town Musicians".
The children, together with the creative group of the festival "Nadezhda", have been working on their roles for a whole year and will now be ready to speak to the general public. Before the start of the show, an entertainment town will open on the territory of Luzhniki with numerous workshops, contests, a food market and sports events, including those suitable for children with disabilities.