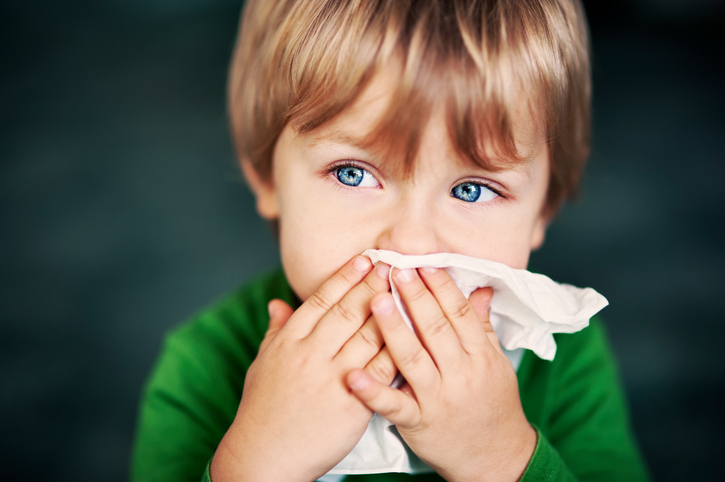 In fact, fears of parents who secretly worry about their "reputation" are not so far from the truth. Psychosomatic diseases are provoked by psychogenic factors.
In essence, nothing more than a stereotyped bodily response to stress. For example, after a major parental quarrel, the baby may not sleep well all night. Or, in front of a student's control, the stomach may ache.
When it comes to children, only we, the parents, can help a child cope with a traumatic situation, negative emotions or inner feelings. If we do not do this at the moment when the bodily symptom appears for the first time, it can be fixed.
Then it will begin to manifest itself in all similar circumstances, each time becoming stronger, and then from temporary becomes permanent. This, ultimately, can lead to the formation of a "full-fledged", concrete and real disease, which doctors can already clearly diagnose.
Hence the important conclusion: psychosomatic disorders are never whims or pretenses. A child (or adult) is always sick and truly suffering, even if the disease is caused not by infection, but by a psychological factor.
Today it is estimated that about 60–80% of all diseases are of a psychogenic nature. But this is a very modest assessment.
After all, the list of "ordinary" diseases actually turns out to be too short. Diseases that do not have psychological undertones include organ damage caused by trauma, infectious diseases (including infectious bronchial asthma), malformations, and eating disorders caused by abnormal eating habits (for example, gastritis against the background of a family tradition has acute , fatty and fried foods), obesity associated with objective overfeeding of the child, and not with the psychological "jamming" of stress.
All other diseases are included in the group of psychosomatic diseases.
However, these psychogenic diseases do not begin immediately, but with mild bodily symptoms, which are called psychosomatic reactions. The most common of these include dyspeptic symptoms (nausea, loss of appetite, flatulence, diarrhea), skin rashes (similar to urticaria), headaches of different localization. At the level of the nervous system, psychosomatics can manifest neurotic symptoms.
This group includes sleep disorders (difficulty falling asleep, restless sleep with painful dreams, frequent waking up), vegetative dystonia, mimic and respiratory tics, tearfulness, fearfulness, fears (darkness, loneliness, fairy-tale characters), bad habits (rocking, sucking a finger) other).
Both psychosomatic reactions and neurotic symptoms are not yet a disease. These transient disorders are not always fixed and lead to a permanent change in the organs.
It happens that the mental state of the child is normalized and the symptoms go away. Rather, all this can be referred to as pre-illness symptoms. However, in this borderline state, the risk of permanent changes and fixing a certain way of reacting to stress, anxiety, negative emotions and experiences is very high.
Fortunately, if you notice in time the pathological reactions of the child and their dependence on certain factors, then at the stage of pre-illness you can easily cope with them.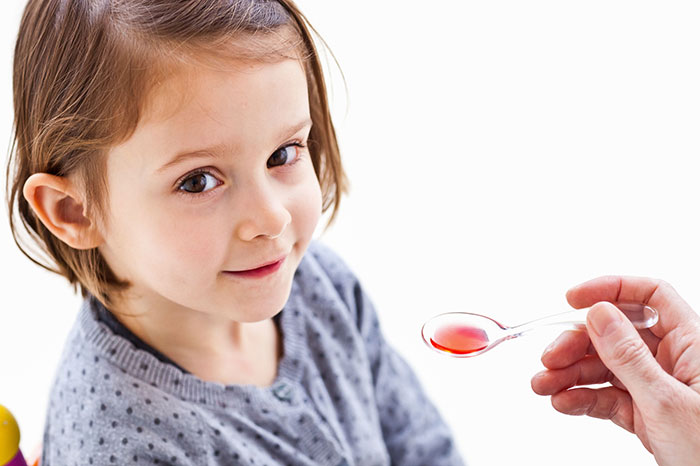 Notice At the stage of the first bells, it is important to find out what event in the child's life caused this specific bodily reaction. And then it is important to help him name and express a suppressed emotion. So we will not let the formation of a painful stereotypical reaction to stress.
Describe. If an alarming symptom has already appeared 2-3 times, with time it began to intensify or began to pass more slowly, get a diary. Record as much detail as possible the place and time of the bodily reaction, the circumstances in which it manifested itself, how family members responded to it, what you did and how you behaved (each separately), how long the sickness lasted and, as a result, opinion has passed. It would be good to write down your experiences and feelings. This method will help to objectively analyze the situation as much as possible and identify the cause of the "triggering" disease.
To analyze. Try to answer the question in your mind or in writing: "How does the life of a child and the life of a family change when he gets sick?". This picture will allow you to see the hidden benefits that the baby can extract from their illness. Or he will tell you what role he plays in your relationship with your spouse (the role of the "life saver" of the family, the role of the "attention switch").
Motivate Taking care of a sick child is natural and normal. But it is important not to go too far. The child should have a strong incentive to return to normal life. Cancel all "bonuses" of home quarantine. Try to inspire that being ill is unhealthy, try to get interested in the benefits of well-being: "When you are ill, your friend Petya cannot come to visit / you cannot walk"; "When you get better, we will definitely go with you to the zoo!
To lose You can compose a fairy tale where the main character, caught in a similar situation, would be of the same sex and age as your child. It is important that the kid actively helps you develop the plot. Your task is to ask leading questions: "What do you think happened to this boy? He came sad from kindergarten, why? "; "And what did the girl feel? What was she dreaming about? In the end, you need to help the protagonist deal with the problem or give different solutions to it (ask someone for help, learn to express your emotions in a different way, etc.). So that the child sees that you can quarrel forever, and you can eventually become best friends; you can be silent and sulk – and then no one will guess what happened, but you can share your experiences and find a way out together. Up to 7 years you can play on this plot with a play with the participation of your favorite baby toys – this method works well.
Children face fears, negative emotions and anxiety from a very early age, but not every child develops psychosomatic disorders. Whether they appear or not depends on many factors. Among other things, the individual ability of a child to overcome difficulties is also important, because there are children who perfectly adapt even to frequent family scandals and harsh educators.
But there are other reasons, and almost all of them are somehow connected with the parents.
Strong shocks There are situations where the risk of psychosomatic reactions is as high as possible. For example, divorce, the birth of a brother or sister, moving, the death of a loved one, separation from your beloved nanny, the beginning of kindergarten, etc. This does not mean that the disease will develop without fail, but if you know that you have a sensitive child, pay attention as he reacts to an exciting situation.
Mother's attitude to the child: hyper-care. If the child's mother takes excessive care of her, she literally "strangles him with her care," and it becomes difficult for him to breathe. So there are diseases of the respiratory system: frequent and prolonged bronchitis and bronchial asthma.