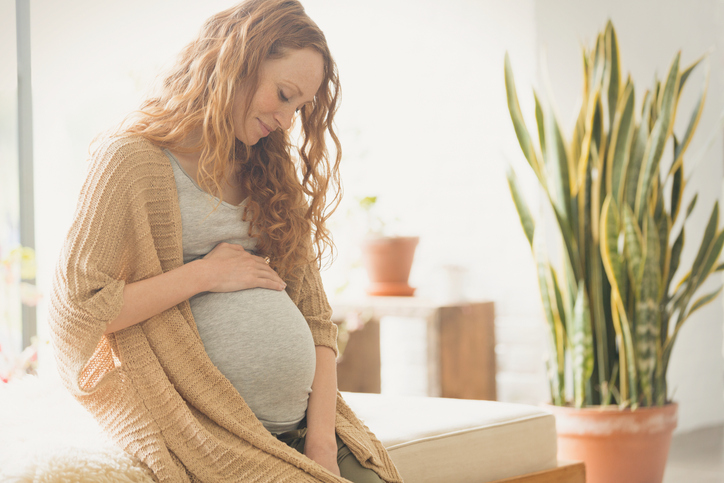 Especially important is the psychological preparation for childbirth for those who expect the appearance of the first child. Faintly imagining what lies ahead, a woman willy-nilly feels the fear of the unknown.
However, worried and moms who already have a similar experience, because the appearance of the baby into the world is an individual process, it is difficult to predict whether he will manage without surprises. But if a woman is psychologically ready for childbirth, it is easier for her to relax, she calmerly reacts to pain and feels more confident.
Realizing how important the process of birth is for the child, the mother will try to make it easier for him and will do everything in her power to keep medical intervention to a minimum.
First of all, the expectant mother should know what will happen to her and the baby during childbirth. Understanding how the process of the birth of a child is launched, what signals will indicate that the expected event is not far off, reduces the level of anxiety and eliminates many fears.
Of course, it is not worthwhile to study the process along and across a person who is not related to medicine, but it is very useful to have a general idea about it. Try not to pay close attention to how long each stage of labor should last.
You should know that any rules are indicative. The length of the delivery depends on too many circumstances, so that all the details can be foreseen. A woman in no case should monitor the process, the main thing for her is to trust the doctor and not control his actions.
Otherwise it will be difficult to concentrate on the baby and at the meeting with him.
It is possible to complete such an educational program on numerous courses of future parents or in schools of future mothers. They are organized at large perinatal and medical centers, maternity hospitals, commercial medical organizations, as well as at women's clinics.
If there is no desire or opportunity to attend such courses in person, it is not forbidden to listen to lectures on the subject on the Internet, read books and magazines for future parents.
It is very important for a pregnant woman to learn to relax. It is difficult to do even under normal conditions, so not to strain during painful contractions is not an easy task. But since the tightness of the woman in labor can prevent the child from moving through the birth canal, which can delay the process, the ability to distract from the pain and ease it should be honed in advance.
Do not get confused at the right time and calm down will help proper breathing.
The mouth, like the vaginal opening and the uterus, is a circular muscle. Accordingly, all these organs are interconnected, and the tension of one immediately causes a similar effect in others. If the mouth is tightly compressed (a natural reaction when a person experiences severe pain), the cervix opens more slowly.
Proper breathing will ease pain during contractions, will help to saturate all tissues and organs of mother and baby with oxygen, which will reduce the risk of hypoxia (lack of oxygen) that children sometimes experience during labor.
It is important to tune in that the meeting with the baby will bring only joy. The future mother needs to accumulate only positive information, exclude unpleasant people from her social circle, at least during pregnancy. Do not hesitate to interrupt the interlocutor when he or she shares a story about difficult or unsuccessful childbirth.
Such information will only upset the future mother, will be an occasion for even more alarm. It should be as much as possible to communicate with those who have pregnancy and childbirth were normal.
Let them more often share their positive emotions with the expecting birth of the baby woman, support her and calm her down.
From the same considerations, it is necessary from the very beginning of pregnancy to try to find a doctor whom the expectant mother will trust unconditionally. Search for advisers and "comforters" should not be in numerous forums on the Internet, but among competent specialists.
A lifesaver for the entire time of carrying a child and should be a doctor, leading the pregnancy. It is with him that one should share one's anxieties and doubts.
Even if there are serious grounds for them, a good doctor will surely reassure the future mother and instill in her confidence that everything will be fine. From the office of such a specialist, a pregnant woman will come out winged and pacified.
By the way, the favorable outcome of labor depends on 70–80% on mutual understanding between the expectant mother and the doctor.
In the last weeks of pregnancy, the woman is overwhelmed with the desire to prepare a room for the baby's reception, to buy clothes, a pram, toys. And that's great. Immersion in this process helps not only to prepare for a meeting with a long-awaited child, but also distracts from anxiety and fears.
Go shopping, review online shopping offers, discuss nuances with your friends and voice your desires. Let your relatives experience pleasant emotions too. When a woman is confident that the family and the house are ready to meet with a new family member, she feels much more confident and calmer.
If for some reason you want your family to buy everything for the baby after he is born, the expectant mother can leave them links to online stores and instruct them in detail on which diapers for ordering and buying.
It is also worth taking care of your beloved one: buy accessories for feeding, special underwear, cosmetics that can be used after childbirth, things and documents that you should take to the hospital. This will serve as one more confirmation that there will be no surprises and everything is ready for the meeting.
Psychologists suggest that you can communicate with the future baby as early as possible: talk out loud or mentally, talk about what you see and hear, that the family is preparing to meet him, describe how dad, grandmother, grandfather, sisters and little brothers everyone is waiting for him. Such conversations will not only add positive emotions to the future mother, but also help the child to get used to her voice.
It is useful for a woman to imagine how she walks with a pram, then the karapuz teaches a kiln of sand, feeds him, dresses him. This will allow more to think about meeting with the baby, and not about how the birth will be.