Even when the baby is in the water, there is a danger of skin burn. To prevent this from happening, use a proven tool with a water-repellent effect. So, "Children's sunscreen mousse", SPF 20, "Our Mother", with natural extracts of meadowsweet, green tea, echinacea and sage, always and everywhere will provide a small security.
And how long is enough for him!
It still happened: the children's skin turned red and there was a burning sensation. Calmly
Do not panic. The miraculous balm against sunburn SOS Coups de Soleil, Clarins, will take control.
It is a true concentrated balm-compress based on karite and mango oils. Peeling will not, do not even wait!
Using the spray is very convenient – it is an axiom. Especially when it comes to your favorite little fidgets.
So the children's barrier product, SPF 40, L'Oreal Paris, not only reflects solar attacks well, protecting your skin from all kinds of dangerous radiation, but also protects your nerves, which is especially valuable during rest.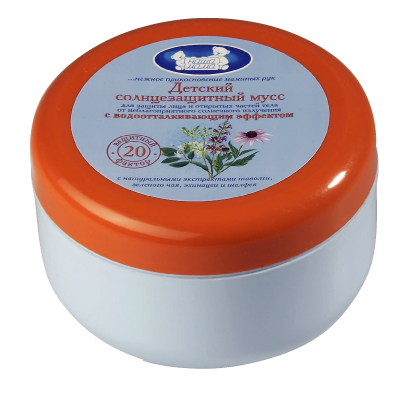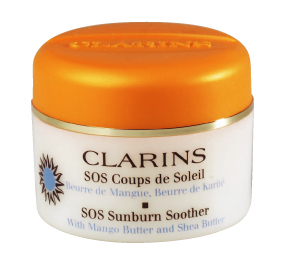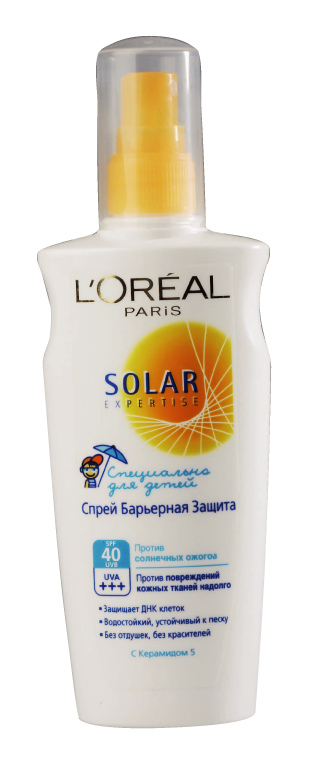 It is very important to "worthily" meet the first hot days. To do this, choose a drug with the highest possible protection factor. For example, such as in the sunblock for the face and body of Capital Soleil, SPF 50+, Vichy.
Taking with you the coveted tube, you can safely go on vacation, even in the hottest countries.
The best defense is attack. Moreover, the bright sun is not an obstacle to summer children's fun. The Solar Circle Milk, SPF 20, Green Mama, is specially made for children and adults with fair skin.
Protecting from burns and moisturizing the skin, it still allows you to beautifully tan without any damage.
Sunscreen Milk SPF 50, Eau Thermale, Avene, is famous for its unique mineral screen of natural origin and the soothing thermal water "Aven". It is ideal for the most sensitive skin that does not tolerate any chemical filters and fragrances.