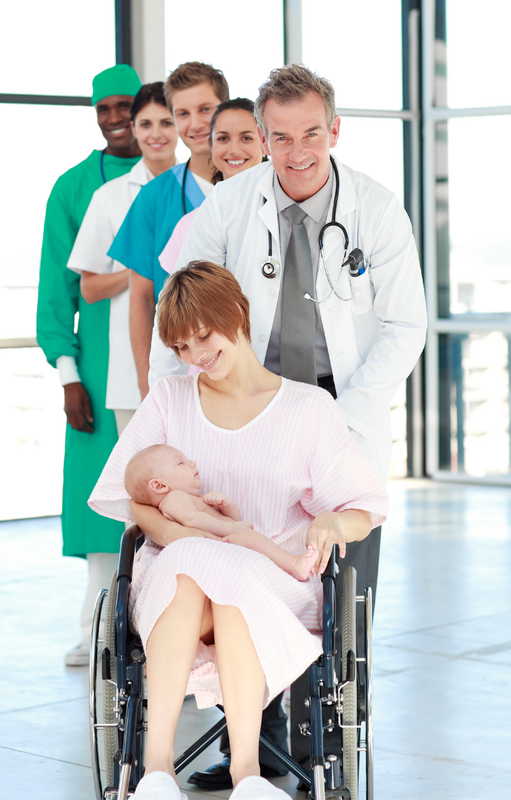 According to world statistics, now every fifth woman gives birth through surgery. In the 80s. the numbers were different: then every tenth operation was done.
But even then, and now some women had certain difficulties, which rarely anyone says: women cannot cope with the fact that the birth did not go the way they dreamed, that they were unable to give birth without surgery. In addition, some psychologists say that women with cesarean section need more time to feel the joy of motherhood than to give birth on their own. They explain this by the fact that the mother's affection for the baby, their unbreakable bond arises in the very first hours after birth, while after cesarean mother they are longer separated from the infant.
Although it is clear that this separation is necessary for a woman who has undergone an operation. And in the case of emergency intervention, women in labor still do not have time to prepare psychologically: first, the contractions, and then: "You cannot cope yourself, you need to have an operation".
A caesarean section is a whole tangle of physiological and psychological aspects. But if doctors are responsible for the physiology and an experienced specialist will always solve the problems that arise after the operation, then the young mother is left alone with the psychological problems.
For some mothers, it becomes a test. As you know, "forewarned is forearmed", so it's better to know in advance what a young mother can face.
"I gave birth to the eldest son myself, but the younger by caesarean – there was placenta previa. And if it were possible to choose, I would have chosen the operation for the first time: even with anesthesia, it was very difficult for me. An episiotomy was done to me – this is now a common practice, and the suture has healed for a long time, not to mention the fact that you cannot sit for a month – try to just stand or lie with a small child.
And the suture after cesarean healed perfectly – and almost without a trace. They discharged me in a week, not 3-4 days, so what?
In a good maternity hospital, a good care was provided to me and the baby — the midwives helped me with the feeding. "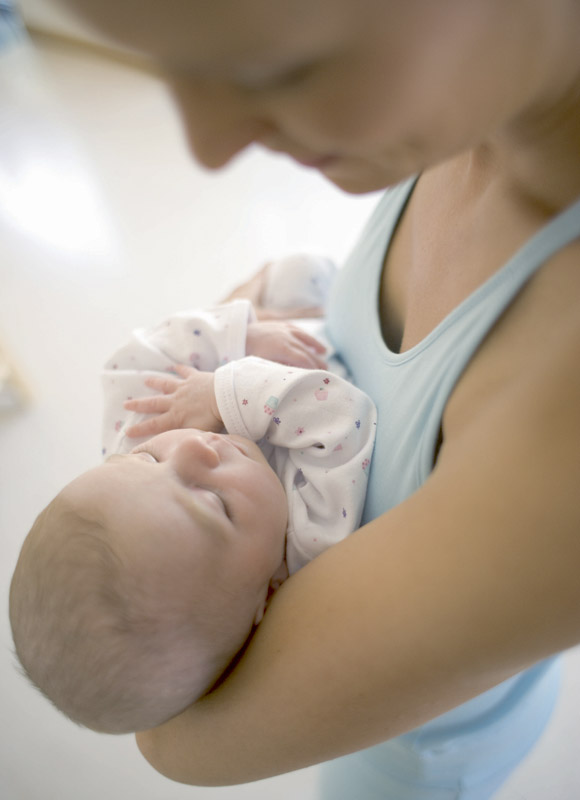 The emotional reaction to cesarean section can be different – it depends on the woman, her life experience, her relationship to childbirth and in general to medicine. It is no secret that now there are fighters for natural childbirth who deny the very possibility of medical intervention in such a process thought out by nature itself as childbirth.
But, demanding a "return to their ancestors," they forget (or are silent) about how high the mortality rate was for women of all classes during childbirth.
Some women find a positive aspect in everything, seeing Cesarean as an operation to save the baby. Or the option of a successful resolution of the situation, when, as a result of hours-long bouts, she herself feels that the forces are running out.
For others, caesarean is a deep disappointment, a recognition of their inability to have a baby. Yana is 37 years old, she is a mother of three children, two of them gave birth with a caesarean.
She didn't tell anyone before, but when she learned that such a problem exists, she admits: "When I was given a second cesarean, I was in turmoil. I only did that I constantly thought and asked myself: "If I can conceive and bear my children, then why couldn't I bring two of them to the world ?!"
Why do some women suffer cesarean more painfully than others? In addition to the individual characteristics of each organism, the most important, and perhaps most important, in the case of an operation is the attitude to the parturient medical staff – before, during and after childbirth.
If the staff at the maternity hospital is attentive, patient, and they know how to calm the woman in labor, the operation does not leave such an oppressive impression as if a woman is forced to experience everything silently, "alone." Masha, the mother of 2-year-old Makar, still recalls: "It was very cold in the operating unit. I was afraid.
Doctors and nurses did everything silently – no one addressed me all the time, did not reassure, did not explain. I felt like a doll in which students train.
They showed me the child, shoved me for a second to kiss him, and carried me away. Then resuscitation – and again I am alone, in complete silence! "
"I had the first birth through a cesarean section – I had genital herpes. The latter, too, because I was relocating.
And when they told me that the third time would be Caesar, I was very upset. All that was dormant in the subconscious, was revealed: it turned out that I did not accept, did not "survive" my previous births.
For a long time I was looking for a doctor who would agree to "give birth" with me, but everyone refused. In the ninth month, I finally found the right person.
These third genera have freed me from the obsession that I am untenable as a woman. At first, it was even strange for me to say: "I gave birth". Although I already had two children, I have never experienced this before! "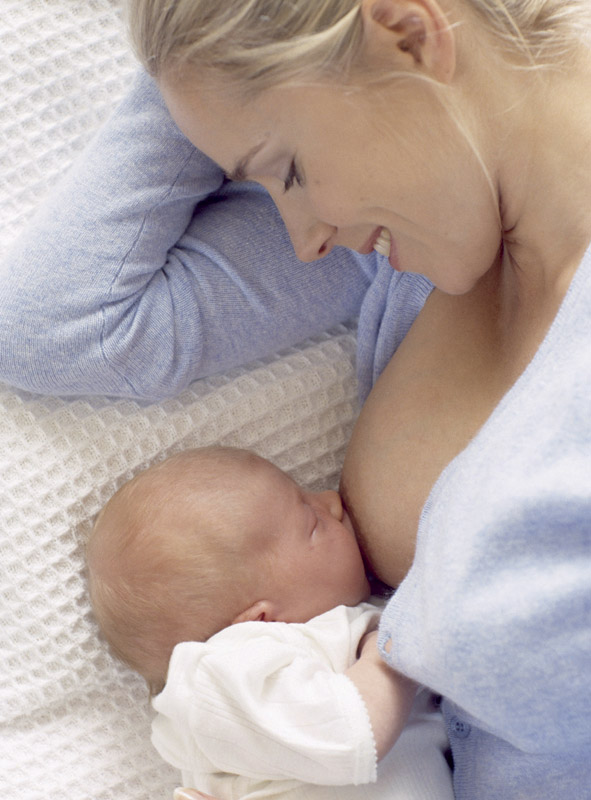 In these first after childbirth hours, somewhat far from the magical and long-awaited meeting that future mothers draw in their imagination, a feeling of helplessness is added to the painful sensations. Surgery, anesthesia, resuscitation – no matter how perfect everything goes, a woman is highly dependent on the nursing staff of the hospital even in the most simple things.
This dependence does not make you feel like a real mother – self-confident and responsible for her baby.
Anne, the mother of 8-year-old Olya, was undergoing a caesarean section when epidural anesthesia was not yet widespread: "When I moved away from general anesthesia, my daughter was" introduced "to me – washed, dressed and smelling of sterile diapers. I knew with my mind that this was my child, but I myself didn't feel this "in my gut". No memories, no warmth … In addition, I had a fog in my head from all the painkillers that I had been shattered.
Fortunately, this "frozen" state went away pretty quickly. "
The issue of breastfeeding in the history of cesarean is important. Mother and child in this case need help more often than during normal childbirth. Milk comes later than after natural childbirth.
The body does not have time to "run" the hormones needed to start lactation. With the spread of epidural anesthesia, attachment to the chest became possible immediately, right on the operating table. And here, of course, the important role played by doctors and nurses, who are able to provide real support.
It is important to remember: if you cope with the problems that arise immediately after childbirth, then feeding after a cesarean will be no different from the "usual". "Milk came only on the 4th day after the operation," recalls Zhanna, the mother of 8-month-old Alice. – The child was fed with a mixture – but nothing, it did not hurt her. In addition, almost everyone in my and neighboring wards was in the same situation – after a cesarean.
On the 3rd day after the operation, you already feel well and are physically ready for feeding – this is also not an easy task for the first-born mother. "
Now everyone has heard about postpartum depression, but few know that women are more likely to be at risk after a cesarean section – if the operation was difficult. Inna, Artem's one-year-old mother, complains: "None of my relatives, friends asked how I feel.
No one spoke of anyone except a child, as if I did not exist at all! Nobody understood my physical and moral sufferings. "
Yana experienced the same thing: "We often hear:" The main thing is that everything should be fine with both the mother and the child. " But to me, I was not good! But I had no right to complain, everything is in order with the child, he was born absolutely healthy – the rest did not interest anyone. "
Mothers who gave birth themselves feel how their self-esteem has grown, while women after cesarean sometimes feel inferior.
"I had two cesarean sections: I have very poor eyesight and a retinal tear, and even with obstetric ideal indicators, 15 years ago, I didn't talk about normal birth. I was operated on under general anesthesia, I had it well: in the operating room everyone was very nice with me, I had to lie in intensive care for 24 hours, but the pediatrician came 2 times and told everyone about the babies. And in the postpartum they immediately brought a daughter.
After 12 years, the youngest was born – already with spinal anesthesia. I saw and heard everything: how I screamed, how weighed, washed, dressed, immediately applied to my chest.
As if she had given birth, but without pain. "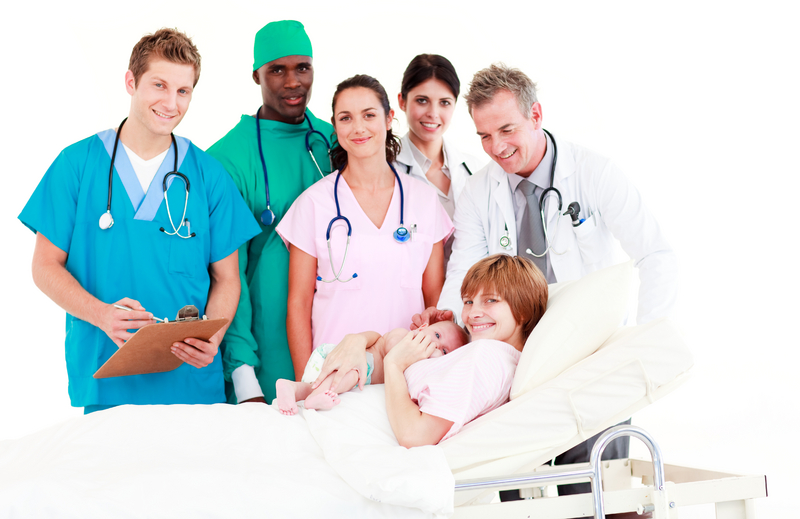 In order for a young mother to psychologically accept and calmly undergo a cesarean section, it is necessary that she be prepared, be convinced of the need for an operation. This, of course, depends on the doctor: he must explain and prove everything. Although, admittedly, not all operations are justified.
WHO recommends that doctors adhere to the norm in 15% of operations from all proceeding deliveries. 100% readings are quite rare, they are with the following diagnoses: umbilical cord prolapse, placenta previa, placental abruption, frontal presentation of the fetus, transverse presentation of the fetus or cardiac arrest in the woman. When it's not about these issues, options are possible – it all depends on the specific case.
And if breech presentation? High-class doctors accept such childbirth, but it is still a high-risk childbirth, and it is better to settle for a cesarean if you are not sure that the doctor has relevant experience. "I got into the operating room, because the doctor thought it was easier, buttocks presentation, and the childbirth risked to drag out.
At first I was upset, burst into tears, and now I think: it is not known how everything would have turned if it had not been for the Caesarean. The boy is healthy, and this is the most important thing, "says Marina, the mother of 3-month-old Danila.
If a young mother after cesarean feels depressed and confused, the main thing that she needs to realize is that she is not alone in her experiences. You can go on the Internet and chat, you can discuss the situation with a psychologist.
Many young mothers are painful about their experience because Caesarean "promises" to repeat itself in the following genera. But this is not always the case: a woman who has undergone an operation may well expect that her second birth will be natural. 37-year-old Marina says: "I gave birth to my first child for almost 9 hours, and everything went perfectly fine, but the doctors decided to make a cesarean – they were in a hurry.
And with the second and third nobody rushed: I gave birth to 20 hours, the next was also long – 18, and everything was fine. Apparently, this is a personal feature that had to be taken into account for the first time. " And women, for whom the Caesarean section has become a test, are ready for anything to give birth on their own.
32-year-old Svetlana could not accept the fact that she had a cesarean with her first child – as she says, "they were simply reinsured". Having gotten pregnant the second time, she devoted all the time to preparing herself for natural childbirth as much as possible: "When I gave birth to myself, I felt like a real woman – and absolutely all-powerful!"