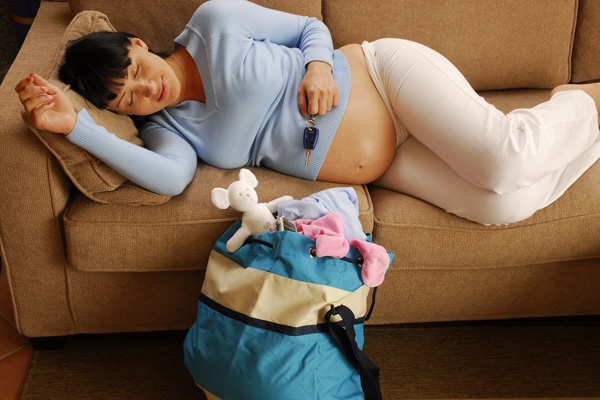 We begin by listing what you always have to carry with you from the seventh month of pregnancy, when childbirth can begin at any time:
Passport and its copy.
The policy of compulsory medical insurance (CHI).
Birth certificate. If you have not been registered in the antenatal clinic, and were observed during pregnancy in a commercial clinic, you will be issued a birth certificate in the maternity hospital.
Filled exchange card with the results of the required analyzes.
AIDS tests (2 analyzes).
Ultrasound results (if any).
Address of the hospital, the contact phone number of the doctor with whom you plan to give birth.
Mobile phone with charging.
Birth contract – if you entered into it.
Cotton bathrobe. In it you will change clothes upon admission to the emergency department of the hospital. Those things that were on you, you will need to give to relatives or leave for storage at the hospital.
Spacious, elongated warm T-shirt with 3/4 sleeves or nightdress.
Cotton and warm socks, but not wool.
Washable slippers.
Anti-varicose stockings – they are worn during childbirth, if there are problems with the veins of the lower extremities.
Drinking at the time of delivery. Well, if it is mineral water without gas or special herbal tea for childbirth. (Herbal tea for childbirth is convenient to take in a thermos. If allowed in the hospital, you can take light meals.)
Napkins for the face – they will come in handy when you need to wipe the sweat: you can moisten the napkin with water and apply it to the forehead, to the lips.
A small terry towel.
After delivery, you will need a shirt with clasps in front or a light robe. Usually in the ward where the mother is with the newborn, it is very warm.
Hygiene supplies: toothbrush, toothpaste, soap, toilet paper, hairbrush, nourishing cream.
Sanitary pads with high hygroscopicity for the first days. For the next period, you can take less thick, but well "breathing" (2−3 packs).
Disposable postpartum panties. They can be purchased at pharmacies and stores for expectant mothers. They are made of non-woven material, sold in sets of 4-6 pieces. There are also mesh elastic postpartum shorts that perfectly hold the gasket and do not interfere with the healing of stitches.
Breast pads. Reusable pads absorb a relatively small amount of milk. They can be washed. Disposable pads due to the absorbent and retaining cellulosic layer absorb much more milk. They will be more convenient if there is a lot of milk.
Lining the chest. If the nipples are retracted, you can make sombreros. Sombreros impose on the nipple, so that the baby will be able to suck through the hole in it. Before use, the pad should be thoroughly washed, and during feeding it should be held by hand.
Cream for nipples, relieving pain with cracks and abrasions. Nourishing face and hand cream.
Prepare in advance two bras for feeding. Conveniently, if the bra is with a fastener in front.
Sterile gauze wipes may be useful.
Glycerol-based laxative suppositories or herbal laxatives. You may need an enema.
Cotton socks are useful.
In advance, get acquainted with the list of products that can be brought to the hospital after childbirth. Remember the rules of nutrition during breastfeeding. Be sure to consider the season: spring, summer, winter, autumn. Tell it to your dad or the person who will come to your hospital. Be especially attentive to products the first two or three months after delivery, if you are breastfeeding your baby, and in the summer.
In addition, you may need: a mobile phone and a charger for it; camera; favorite book; player; nail scissors; notebook and pen; a plate, fork, spoon, cup; plastic bags for dirty linen.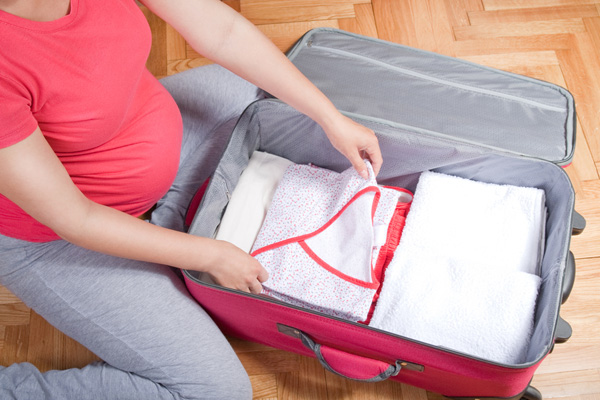 Disposable diapers. Put 2 packs of disposable diapers for newborns in a baby bag. The smallest size is indicated on the package: No. 1 (2.5 kg). If a larger child is to be born, buy No. 2 (3-6 kg). There are also diapers for premature babies – No. 0 (from 1.3 kg).
Special cream under the diaper. It should be used in case of redness, irritation or diaper rash on the baby's skin.
Wet wipes. They are indispensable when changing diapers. Choose napkins without fragrances and with a minimum of vegetable and cream additives.
Baby soap. Better and more convenient – with a dispenser. It should be virtually odorless, may contain extracts of the train and chamomile.
"Antitsarapki" – mittens without fingers, so that the baby does not hurt himself with her nails.
Cotton socks the smallest size (2−3 pairs).
First clothes.
On the day of discharge, you will be taken to the discharge room together with the baby, where you will have the opportunity to clean up and change your clothes. A nurse at this time will change your precious child. So, you will need:
For Mom. Clothes for the season, convenient for feeding, as well as shoes (preferably without heels).
Oh, and do not forget about cosmetics. But only hypoallergenic, without sharp smells.
As well as hair dryer, tongs, hair styling products and everything that you usually use, inducing beauty.
For the baby. Previously, it was decided to take the child from the hospital in a blanket or elegant envelope, tied with a ribbon. Now this option seems acceptable only if you give birth near the house and carry the child in your arms.
And if you have to go in the car and, accordingly, put the baby in the car seat, the envelope will not work. Therefore, it is better to prepare for an extract for the crumbs only a hat and overalls for the season.
And, of course, it is necessary to think over all the other details: the lower suit, cap, etc. However, it is not recommended to wrap the child too much: it is enough to dress the baby as you would yourself, plus one more layer.
1) exchange card (for yourself and for the child; make a copy);
2) a certificate in the registry office for the registration of the child;
3) a sheet with recommendations and conclusions about the health of the child (be sure to clarify what procedures were performed, what drugs were administered to the child).