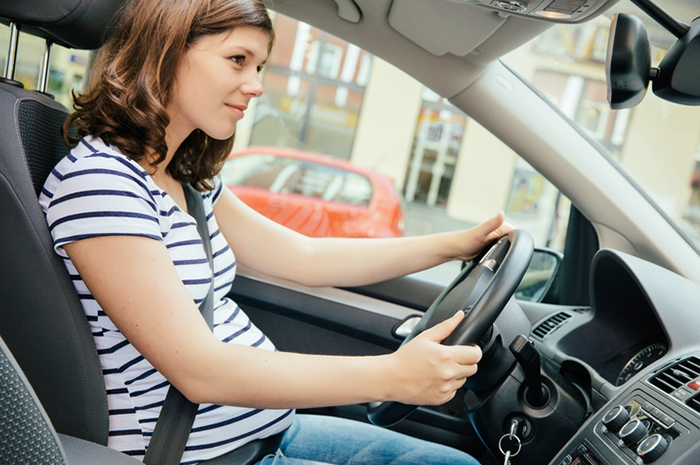 You got the long-awaited rights, and it coincided with your pregnancy? You go to your car, get into it, and suddenly realize: you are very scared to go on the roadway, you are frightened by the rushing stream of cars. The fear of driving a car becomes so strong that you decide: it is better to go on foot or go by public transport.
What to do? To begin to understand the reasons.
A weak assessment of one's capabilities as a driver (I don't remember the rules, markings, signs, etc.) and the reluctance to be the object of ridicule from other drivers and police officers are among the first reasons for fear of driving. Frequently and fear of responsibility: suddenly break the rules, killing a pedestrian or arrange a large-scale accident.
And, of course, fears for the unborn child – what if. There may be a lack of driving experience (when the driving instructor was next, everything was simple and clear).
Negative experiences or impressions, when you yourself may have been involved in an accident or witnessed a serious accident, can also be the reason for the fear of getting behind the wheel. Anyway, the basis of all these fears is a psychological condition that can be dealt with.
Tip number 1 Practice and practice again
Experienced drivers recommend getting behind the wheel of a car, always when there is a need to go somewhere. Let it even be a trip to the store for bread. Routes familiar to you will be more preferable, so rather get used to it.
The more often you will be driving, the faster you will have a motor memory for driving and you will know better how to react to traffic situations. Such trips will form the skill of confident driving, which means the fear of the car will erode.
Tip number 2 Elimination of unnerving factors
First of all, save yourself from such factors as critics, passengers, no matter who it is – husband, parents or friends. In addition, do not be annoyed and especially do not shout at other drivers, pedestrians, if they violated something. You will only increase your nervousness and start making mistakes in driving.
And even you will bring yourself to great stress, and there you will not be far from an accident.
Board number 3 Adjust breathing
Fear causes rapid and uneven breathing. When you drive a car in this condition, you must learn to regulate breathing. Best of all, this is done in advance so that there is a skill, and not when you are already driving.
Slowly, deeply and rhythmically breathe, and the exhalation must be longer than the inhale. By practicing this breath, you can get rid of feelings of panic and fear.
By the way, this skill is also useful for expectant mothers.
Tip number 4. Properly route
If you have almost no driving experience, it is better to choose routes with low traffic traffic. Let the road to the house be longer, but more reliable.
You will gain driving experience, and not long standing in traffic jams in the center and you can, without worrying, properly assess the situation on the road. And in a couple of weeks – do not hesitate! – fear will disappear both before the road and before driving a car.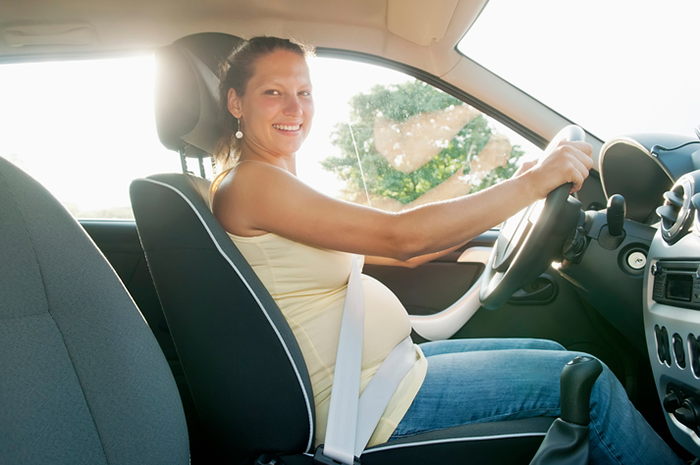 Tip number 5 Place on the auto sign
If there is a special sign on your car, then the drivers following you will know that the car is still new. They will automatically increase the distance to you and foresee possible incorrect maneuvers.
Such a sign to the same will save you from accidents. According to statistics, such signs reduced traffic accidents by ten percent or more.
Tip number 6 Do not fall for provocations
There are cases when the driver on the road provoke. Learn not to react, while strictly following the rules of the road. Try to be away from those who are creepy on the track – they are immediately visible.
With the traffic police, communicate politely and calmly, carefully read their documents.
Tip number 7 Visualization method
This method of self-suggestion allows you to mentally adjust yourself to the correct and confident driving. Concentrate on those moments when you were driving well.
Fix this image in your mind and fear will lose power over you.
Tip number 8 Help friends
If you can not get rid of fear, ask for help from more experienced drivers: friends or husband. Very often, the presence of such a person helps to consolidate driving skills, however, it is not worthwhile to constantly practice joint trips, otherwise the skill of confident self-driving will not be formed.
Tip number 9 Make friends with your car
Make friends, no matter how strange it would sound. Learn all about the mechanics, where what is located, just sit behind the wheel, in the cabin, feel the car.
Try to collect and disassemble something in the car, polish it to shine, pour oil and so on. So it will not seem to you something alien and dangerous.
Tip # 10 Realize the problem
When you know the reason for the fear of driving, you can find the best way for you to neutralize this feeling. If nothing helps, you should seek help from a psychologist.
Use these tips in practice, get in the car and – have a good trip. You will succeed!