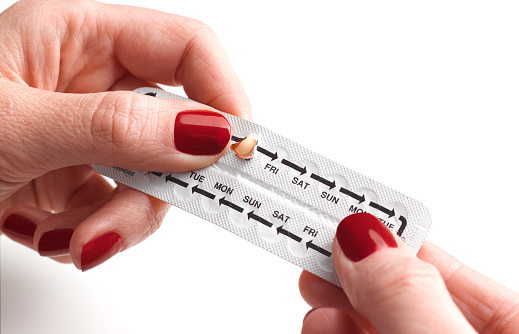 I have taken hormonal contraceptives for 4 years in a row, but still got pregnant. I did not immediately find out about this, and after a break, a new blister with pills was started.
Can this baby suffer?
Natalia, Istra
Last-generation oral contraceptives are one of the most reliable ways to prevent pregnancy. Surprises most often occur due to errors in taking pills.
Anyway, modern oral contraceptives will not bring any harm to the baby.
My husband and I can't conceive a baby. I checked, I'm fine. Doctors insist on carrying sperm.
What can its results tell? Is it possible to improve them?
By email
Spermogram allows you to assess the viability of sperm. According to its results, you can find out the volume of seminal fluid, the total number of spermatozoa in the standard portion and their concentration in 1 ml.
The motility of the spematozoids is also a key factor. Normally, in 1 minute the spermatozoon overcomes 2-3 mm.
In an hour, its speed decreases by 10%, and in 3-5 hours – by 40%. If the structure of the sperm is broken or it lacks energy, its chances of reaching the egg fall, but they can be improved.
If any semen indicators deviate from the norm, doctors will select the appropriate treatment. Sometimes it is enough to correct the lifestyle, the benefit of sperm is updated in 72-75 days.
During this time, you need to follow the regime of work and rest, give up bad habits, if necessary, cure infections, and after this period, pass the test again. In some cases, for example, with varicocele (varicose veins of the ovaries and spermatic cord), surgical intervention is required.
If treatment does not help, artificial fertilization will come to the rescue.
I have a mitral valve prolapse. Can it lead to complications during pregnancy?
Irina, Volgograd
Mitral valve prolapse implies slight sagging of its cusps, which normally should not be. But such a congenital anatomical feature is considered only a minor defect and is not a defect. Over the years that pass before conception, the body perfectly adapts to it.
But if this defect is combined with severe irregularities in the work of the cardiovascular system, consultation of a cardiologist, treatment and supervision of a cardiologist during the carrying of a baby will be required.