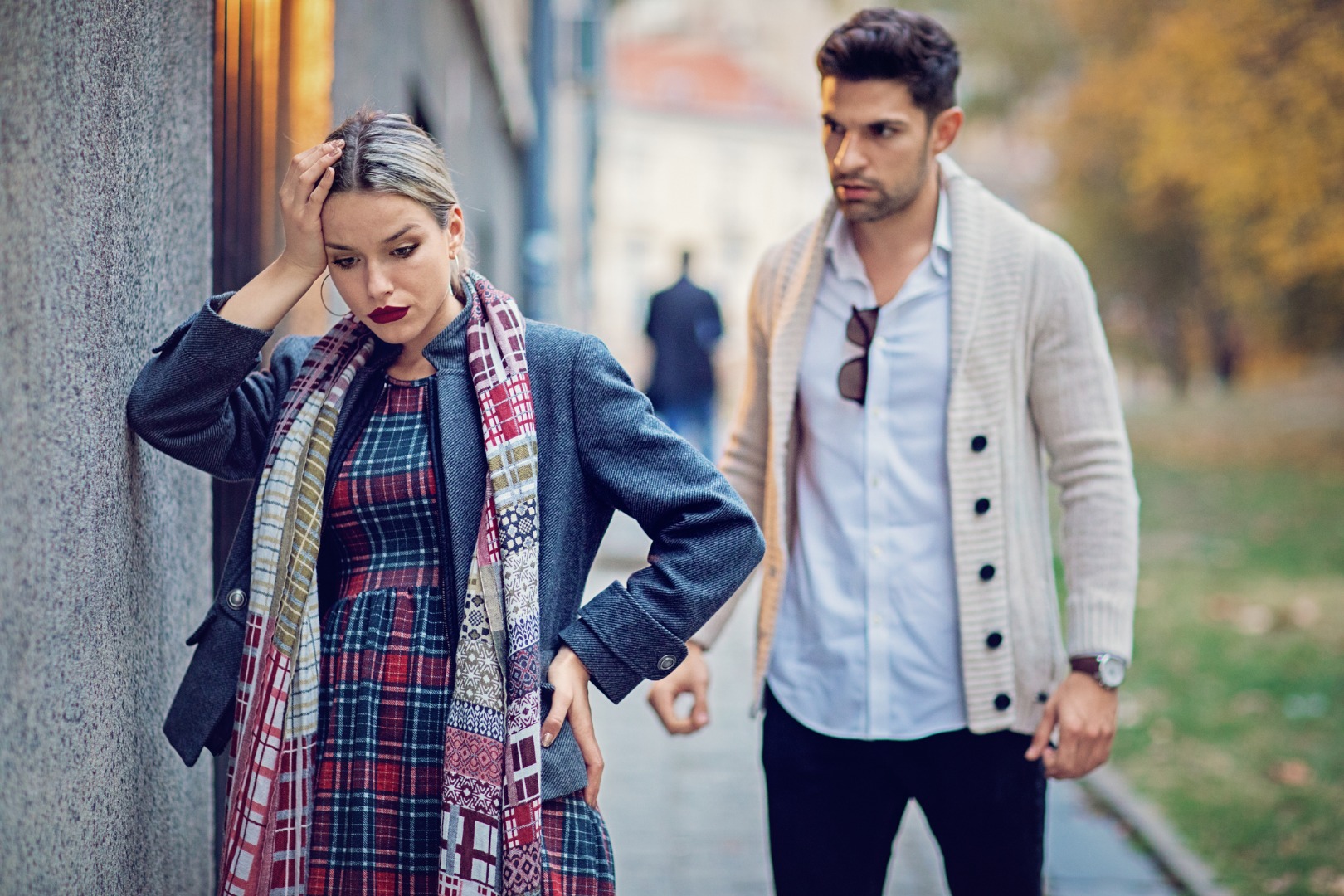 Young people first look at each other, fall in love, then get married. And just starting to live together, they notice that the second half has its own habits, addictions that are not always liked.
Manifest uneasy traits of each spouse. So the first differences arise in a young family.
And when they accumulate in sufficient quantities, a difficult time comes – or a crisis.
Each couple is experiencing a number of crises. This is a natural process of developing relationships. We will talk about typical crises of life together.
They are going through almost every family. Terms may differ slightly in each case.
And then we will see how pregnancy and childbirth affect crises.
The first crisis usually occurs one year after the wedding. The reason – lapping characters and habits.
It is necessary to subside love euphoria, as some imperfect features of a loved one become noticeable. At this stage, there is the first discontent with the second half, the desire to rehabilitate, redo another.
The underwater stone of this crisis is the lack of acceptance. Spouses are difficult to accept each other as they are.
It is difficult to adapt to another person, to get along with other people's weirdness and peculiarities.
At this stage, it is very important to learn to openly talk about your feelings, experiences, using forms that do not hurt or accuse the other half. It is necessary to learn to give, to negotiate, and not to demand and take away. Moreover, steps towards each other should be done by both spouses.
This crisis teaches spouses effective interaction, patience, flexibility, pliability.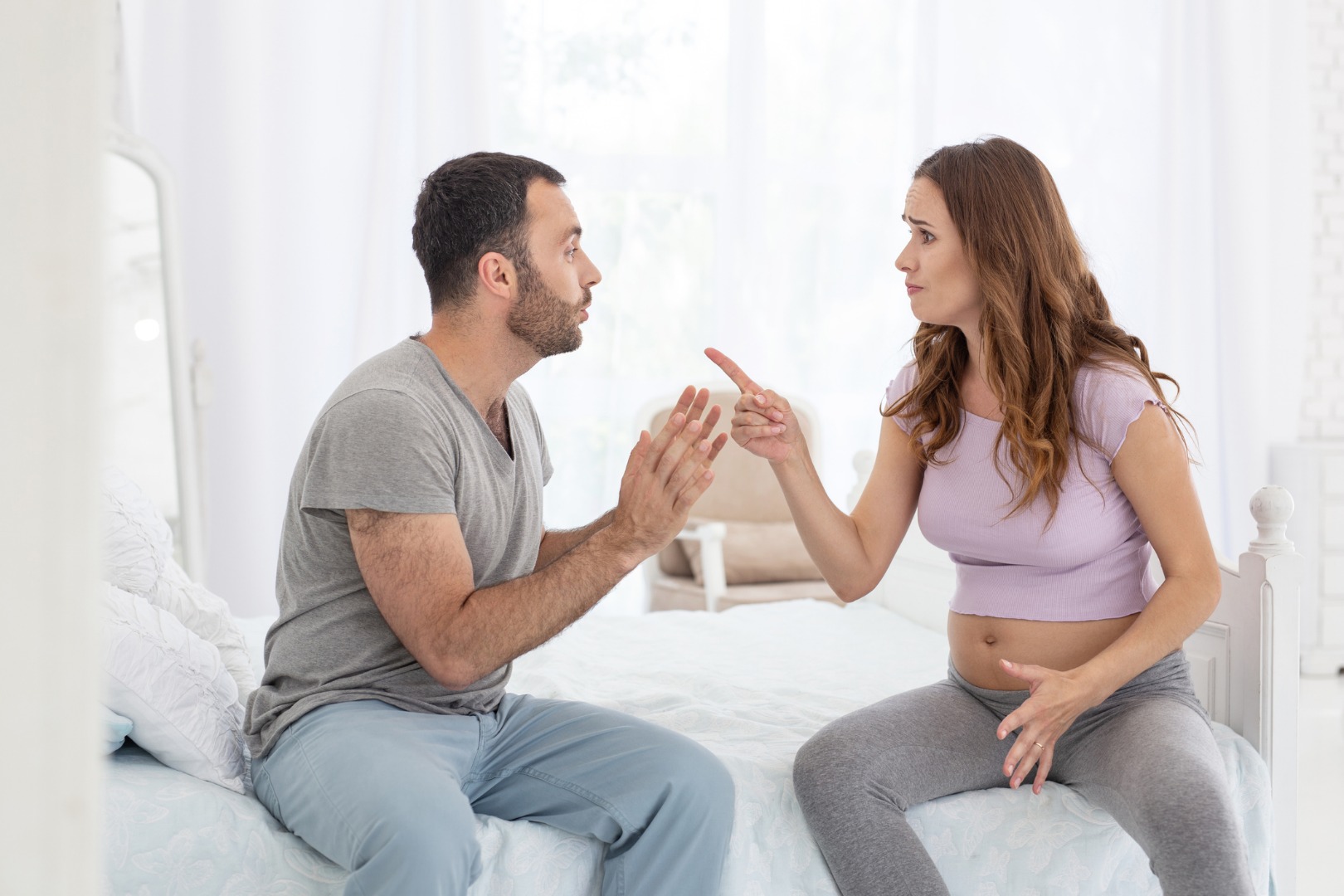 This period of joint life is associated with the need for redistribution of roles between spouses. The family is most likely either waiting for the addition, or raising a baby.
The young mother is very tired, the baby requires a lot of attention and strength. If the baby is restless, weeping, then mother sometimes finds it difficult to leave for a shower or have a snack.
In addition to taking care of the baby, she needs to keep the house in order, to be engaged in cooking.
It is insulting to a man that he, the only breadwinner of the family, works all day, and when he returns home, they demand help from him and take offense at him. The husband has a feeling that his wife does not love him and does not appreciate.
In addition, the wife is constantly engaged in the child, which causes jealousy from the undervalued and not caressed husband.
A woman feels betrayed. She can not continue to work. It becomes financially dependent on her husband.
She is very tired, not enough time for herself, and next to her is an indifferent husband who only makes her claims to her. Both spouses are not understood and not accepted.
To successfully overcome the crisis requires the redistribution of responsibilities. And also patience, respect, care and love towards each other.
Otherwise, the couple will subside insults and begin to move away.
It is directly related to routine fatigue and the loss of romance. The greatest number of divorces occurs during this period.
The lack of common interests, hobbies, beliefs contributes to the alienation of the spouses from each other. People become predictable and of little interest to each other.
Try to fill life with bright events, pleasant surprises, love messages. It is very important not to think out each other's phrases, not to look for a hidden meaning, a dirty trick, but to openly clarify that your spouse wanted to tell you what the real intentions were.
It is also meaningless to wait for the second half to guess about your desires, learn to openly express them.
It is often superimposed on the crisis of middle age and elusive life, when it seems that you do not have time. Spouses scroll through the past years in their heads, remember all the insults and disappointments. Plus, the adolescent period in a child often coincides with a midlife crisis.
As a rule, there is a growing misunderstanding of parents and children. Spouses blame each other for poor parenting.
If it is no longer possible to reach an agreement at this stage, the help of a family psychologist is urgently needed. In this case, the family can be saved.
How are pregnancy and marriage crises combined? It all depends on the moment.
Unexpected pregnancy. Crisis is not a contraindication for pregnancy and childbirth.
Of course, it is possible that in this case the baby can be used as a means of retaining a partner. But, on the other hand, pregnancy is sometimes perceived as an unexpected gift that will help future parents understand how they are dear to each other.
The main task is to keep the pregnancy and tune in to the fact that the crisis is over and there will be advantages in staying together. After all, you will be parents!
Crisis during pregnancy. For example, during planning and the onset of pregnancy in the family there was peace and quiet, and then a crisis erupted. Most likely, it can be associated either with some personal changes (not related to pregnancy), or with stress (loss of work, property, illness).
In other words, the crisis and pregnancy coincided in time. And the main question is how to preserve the relationship and not to harm the health of the child with strong experiences.
We must try to show patience and friendliness. And yet: no need to endlessly discuss family issues.
But here it is difficult to give universal advice: you need to know the situation in which the "failure" occurred, its causes, the characteristics of the characters of the spouses. So a family crisis during pregnancy is a serious reason for going to a psychologist.
Pregnancy as a cause of family crisis. Such a development is possible if the pregnancy arose unexpectedly and was perceived by both or one spouse as unwanted; if it occurred in the first year of marriage; if previously one of the spouses did not want to have children at this stage, and the other held a different point of view. In any case, pregnancy is a new life situation, and for both spouses.
It requires adaptation, primarily psychological.
Another reason for the onset of a crisis now is excessive demands on each other. A wife can be capricious and insist that her husband show increased attention.
And the husband wants his wife, on the contrary, not to change at all, and not to give her the right even to mood swings that are natural to a pregnant woman.
If it became clear that the marriage is on the verge of breaking up, the future should be discussed with the husband: whether they stay together for the sake of the child; Are you trying to breathe new life into your marriage? Sometimes a spouse can be helped by a psychologist who will show: you can make a difference and stay together.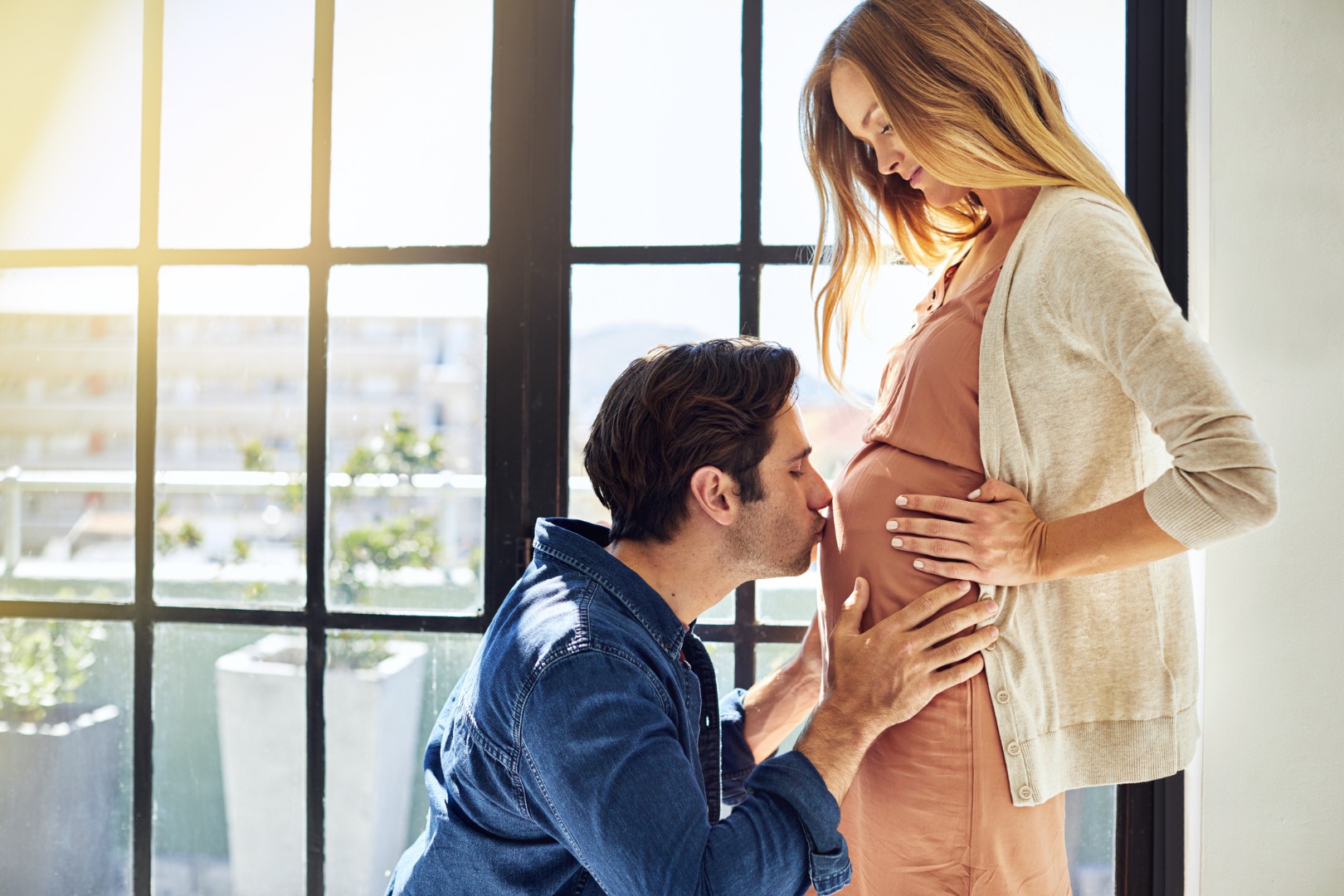 Any crisis can be overcome only together. All the tools for a happy, successful family life in your hands: accept yourself and your loved one / loved, appreciate and take care of each other, discuss your thoughts and feelings, help and support each other.