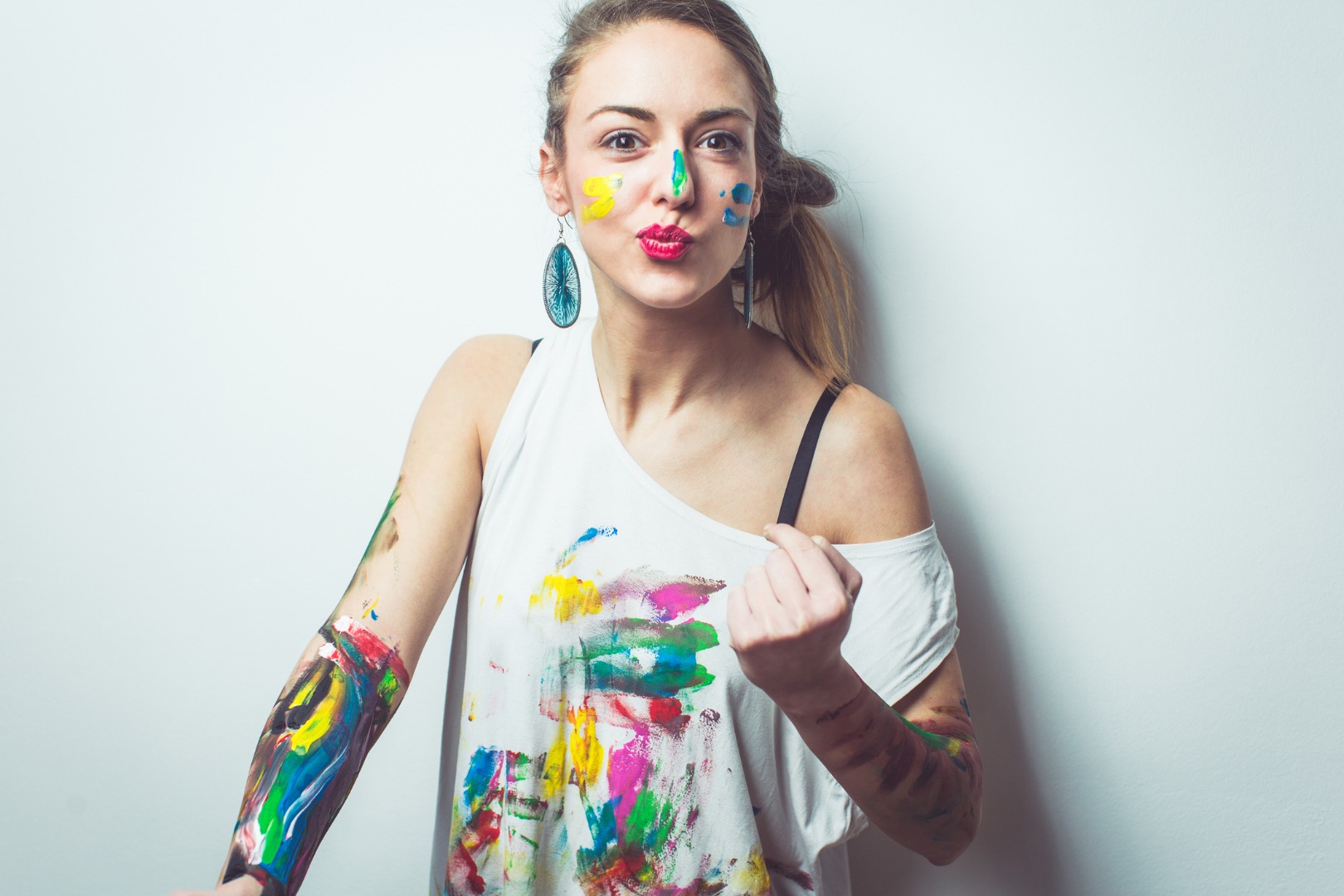 However, before it is necessary to overcome the internal barrier – constraint. Like, I can not draw, I did not succeed. It's a delusion.
Everything is capable of drawing – the main thing is to begin, and then gradually find your technique. So allow yourself to create, express yourself and trust your emotions.
It can be difficult at first, but don't rush yourself to blame and criticize. To succeed, we must try to find pleasure in drawing, and not to do it "for show".
So, try?
Workplace. It can be organized anywhere.
On the floor, on the table, on the wall. You must have enough space to put or hang a sheet of any format and conveniently sit yourself.
Paints. If you are not sure on what material to stop, you can take the usual gouache – better than 12 colors.
You can use existing shades or create new ones by combining those that are in stock.
Paper. It is necessary to experiment – for example, take three sheets: a format (A4) – a familiar album sheet or a page from a pack of office paper, A1 (medium) and a Whatman paper sheet.
Try to feel, is it convenient for you to a limited extent, or do you need a lot of space?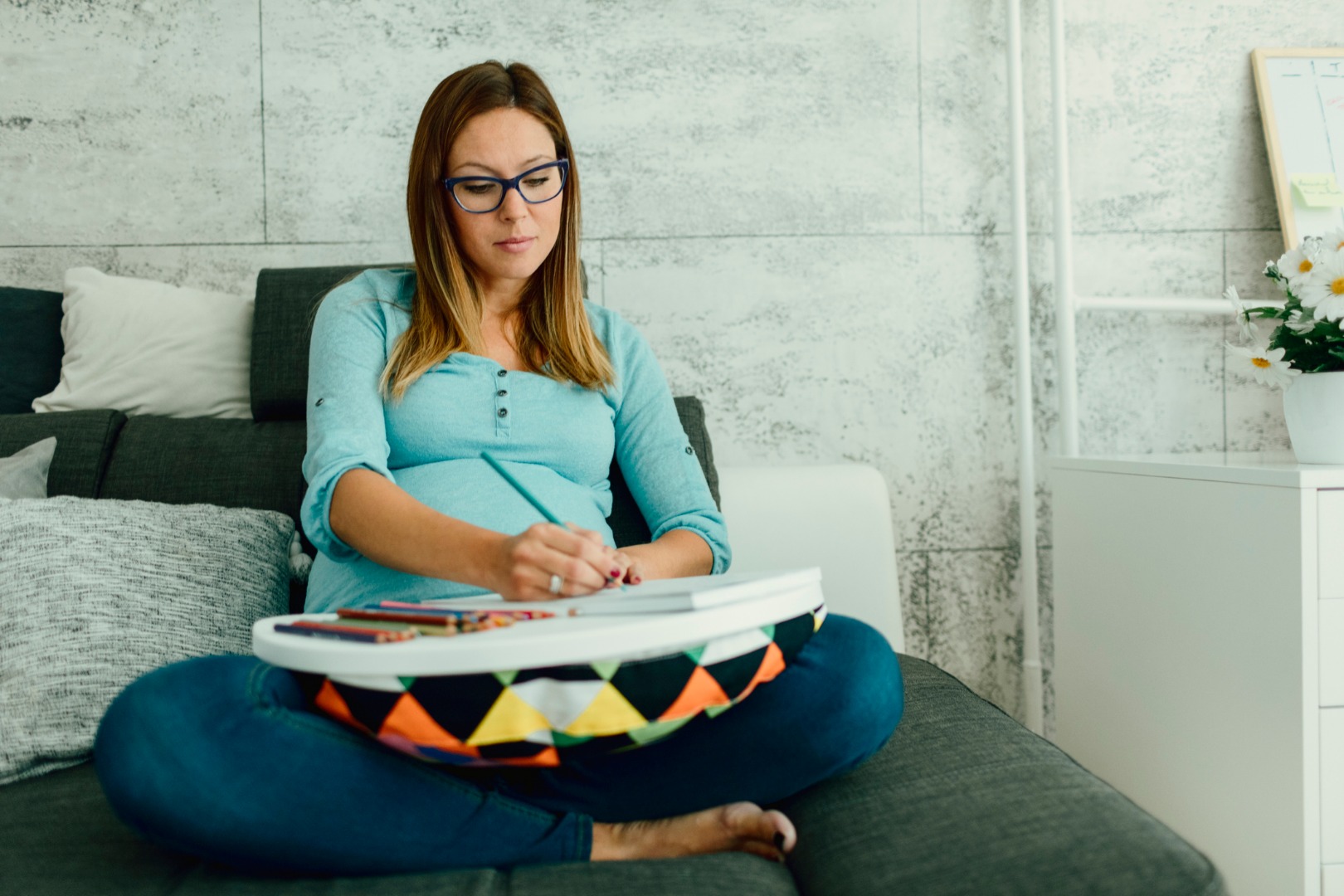 Now you can begin to work. Sometimes there is confusion – and what to draw? It is important not to rush yourself.
There are many sources of inspiration, you just need to find your own. Suppose you can put your favorite music, or look through a beautiful album with masterpieces of masters, or just listen to yourself.
Sometimes the last is the right one. What are you experiencing at the moment: joy, sadness, indignation, resentment, disappointment, anxiety? Find or create a color that will respond to the current emotion, let it visualize, "come to life" on paper.
For example, if it is anxiety, what form does it take? Suppose you draw an alarm in the form of purple spots with chaotic spirals inside.
Now you need to make it out of your weakness – by force. How?
One of the options is to finish the plot. For example, make what is depicted, the pattern on the clothes.
Just take and outline the outline of the dress around the purple spots. And instead of endless anxiety, you have on paper a dress with an unusual print that hangs on a hanger.
You will gradually feel that you are gaining power over your fears, because you know a way to express them in an acceptable form.
Having depicted your fear or any other negative feeling, you make it an object of research, as if pushing it away from you, and then decide what to do with it. You are the mistress of the position now.
Choosing a color as a starting point is also very effective. What shade is close to you at the moment?
What does it express, what do you think, and what do you like? And the most unpleasant for you – what repels and what is associated with? What memories does he "pull out to the light"?
In combination with what color will it become neutral? Look for a solution.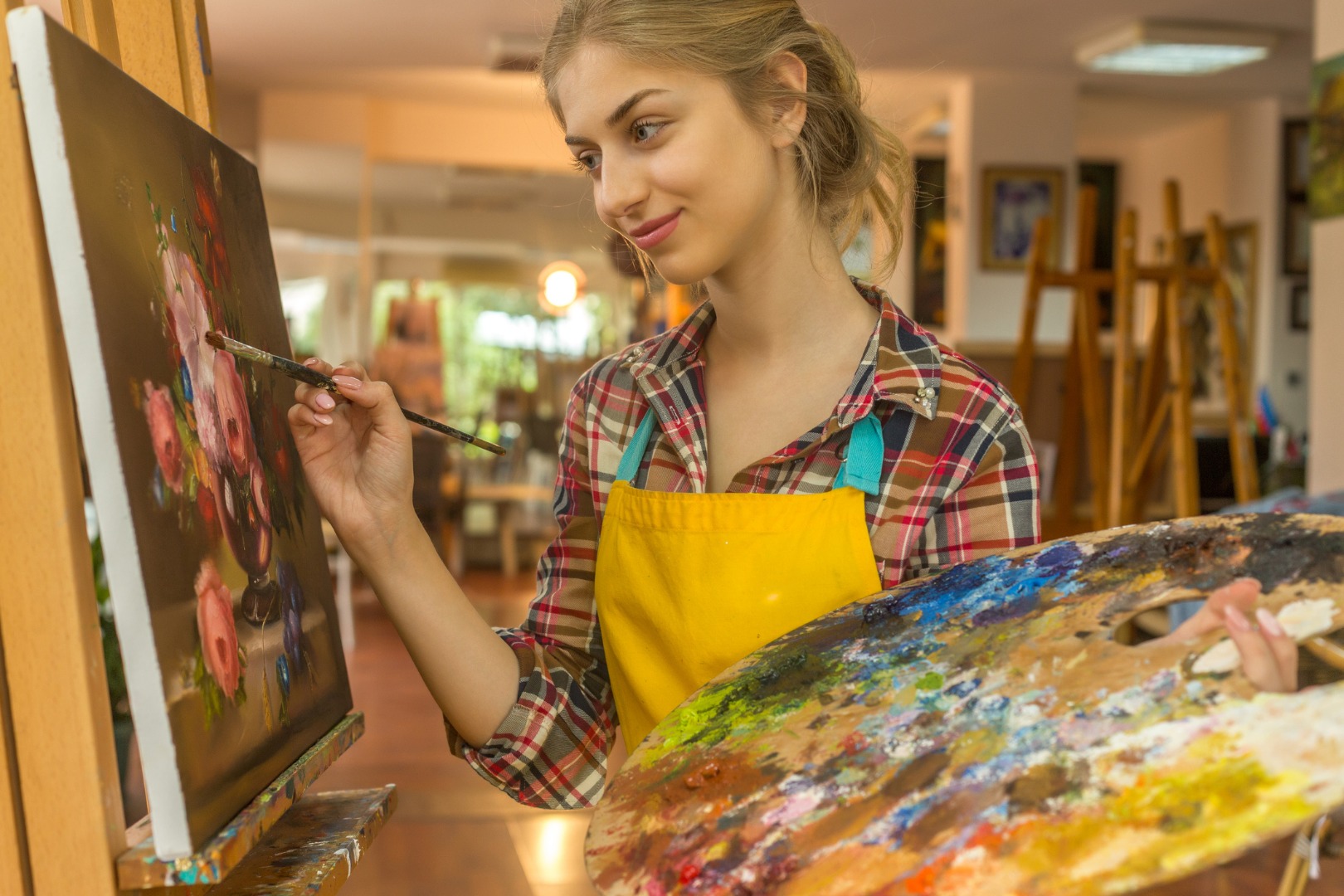 You can be any private with a sheet of paper – aggressive, upset, offended, sad, confused, jubilant, mischievous … And it is very intrinsically liberating. After all, we often overly control ourselves, we are afraid to appear ill-mannered, or simply open our souls.
And when you draw, there is no risk to seem to someone "not like that." The main thing is to be in harmony with yourself and accept yourself different.