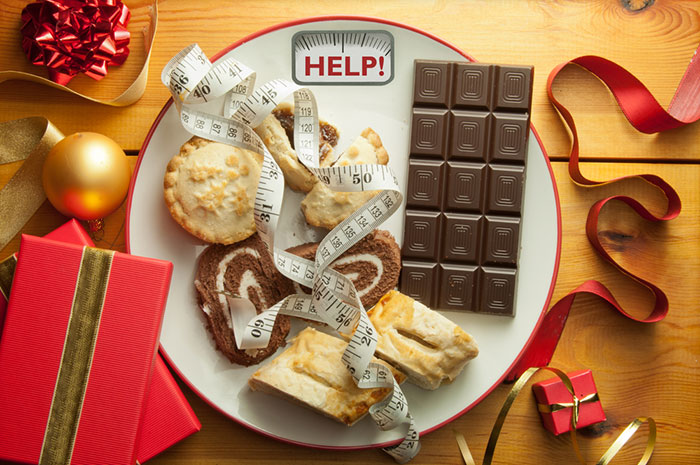 Systematic overeating with the simultaneous use of alcohol, which accompanies days of holidays, can provoke the development of acute and exacerbation of chronic diseases of the gastrointestinal, musculoskeletal and cardiovascular systems.
How to help your body cope with the effects of New Year's feasts? First of all, it is important to maintain the elimination organs in the active state (liver, kidneys, skin, lungs, intestines) responsible for cleansing the body from toxic substances and metabolic products.
And for this you need to support their function "from the inside".
fresh fruits and vegetables rich in dietary fiber (help eliminate toxic metabolic products and normalize intestinal microflora), vitamins, minerals and other biologically active substances that have detoxification, antioxidant properties (vegetables and fruits are natural "cleaners" who not only stimulate the bowels and liver, but also prevent the absorption of harmful and toxic substances);
low-fat dairy products – they help to improve digestion, restore the balance of intestinal microflora, normalize the body's immune defenses and must be daily present in the diet;
broths and light soups – fish, chicken breast, vegetable
Trust only the advice of doctors and your common sense. There are no universal diets that are suitable for everyone without exception.
Eat often (4-6 times a day every 3-4 hours). This will avoid jumps in blood glucose levels and hormones that affect the feeling of hunger.
Avoid fatty foods rich in refined sugar and "fast" carbohydrates (sweets, flour). Give preference to products containing complex carbohydrates – they have a regenerating effect on the body (for example, oatmeal, buckwheat porridge).
A great addition to cereals will be boiled or steamed fish or chicken with spices, but without salt.
To get rid of the "holiday" kilograms, you should not go on "super-effective" diets that promise fast weight loss (8-10 kg per week). Such methods of losing weight are not only harmful, but also dangerous to health. Often, such diets lead to the elimination of extracellular fluid, thickening of the blood, disruption of microelements in the body, cardiac arrhythmias, kidney problems, deterioration of appearance (skin becomes dull, flabby, saggy), progression of cellulite, etc.
Moreover, the faster the weight loss occurs, the faster the weight returns.
Effective cleansing of the body after the holidays will provide a combination of a balanced diet, moderate physical exertion and such means as a sauna, a bath, a bath with sea salt and aroma oils. They will improve the condition of the body as a whole and help the proper functioning of the largest organ of excretion – the skin.
A typical warm, total mineral saline bath can not only cleanse the skin, but also increase perspiration with excretion of metabolic products, stimulation and normalization of the excretory function of packs, and improvement of blood and lymph cleansing. And physical exertion, according to the latest data of American scientists, contributes to the normalization of weight, including by affecting the level of hormones that control appetite.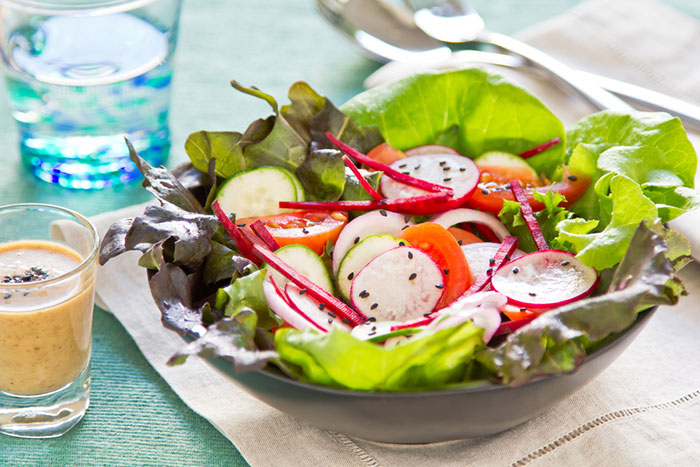 You should not dramatically increase water consumption – it is enough to consume 1.5-2.0 liters of fluid per day (this includes water, tea, juices, first courses and dairy products). Excess fluid in the body can lead to serious health problems – disruption of the cardiovascular system, kidneys, etc.
Correct work. The urinary system is very important for the timely cleansing of the body from its metabolic products.
Drink tea: it is better green, possessing not only known tonic and antioxidant properties, but also a mild diuretic effect. Herbal drinks are also good – from chamomile, rosehip, mint, lemon balm, oregano, or specialized slimming teas with "fat burning" and "cleansing" complexes or complex action.
And finally, do not forget about clean water, which should be consumed "according to need." After all, it perfectly contributes to the removal of many toxic metabolic products.
Minimize sodium intake. Remove the salt shaker from the table and carefully read the food labels. After all, monosodium glutamate and ordinary baking soda are sources of sodium.
Its excess, which is characteristic of the nutrition of most people in our country, contributes to fluid retention, and, therefore, edema, increased pressure, early wrinkles, cellulite. For all that, sodium is very important for our body, but not by itself, but in relation to potassium. Therefore, you should pay attention to the increase in the diet of fruits, herbs and vegetables rich in potassium – for example, dried apricots, parsley, apples, spinach.
Moreover, most of them improve intestinal motility and have antioxidant properties, and therefore, contribute to the processes of detoxification.
Arrange yourself fasting days – kefir, apple, etc. For unloading, you can use and specially designed low-calorie programs for weight loss, which will help to quickly bring the body into shape after a long-term holiday overeating. It is precisely in order to relieve the body and help in a situation where it is necessary to quickly get rid of what "quickly came", there are programs for 1 and 3 days – a fasting day and an express diet.
This is a variant of the diet, which is needed solely to facilitate and improve body functions. "Express unloading" should be extremely short: 1 – 3 days a week.
But the best recipe for good form and quick recovery after the holidays is the prevention of the problems described. Problems in the body's work are easier to prevent than to cure, and for this to follow the rules of rational healthy eating with the use of local fresh fruits, vegetables, berries, fermented milk and whole grains, an active lifestyle, etc., while observing moderation in everything.