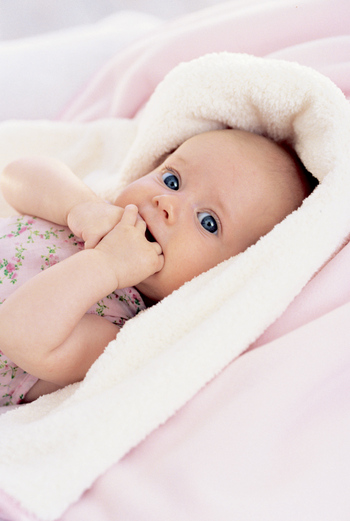 At first, the baby's life is mainly based on reflexes: if he is well, he sleeps, and, feeling some discomfort, he immediately cries.
It is not at all easy for the newborn's body to adapt to the new "habitat", so there is no need for extra stimuli and infections — especially in the first weeks. Try to limit the number of guests to only the closest relatives.
And do not forget to remind them that even a loving grandmother is not worth while kissing the crumbs – so he can catch the infection.
It is under this motto that the baby should better spend his first two months. In the short hours of wakefulness, the gentle voice of the mother and soft music will be pleasant to the little – but not the noise of the TV or the loud voices of the guests. Even when the child is sleeping, the harsh sounds of a stimulating effect on his nervous system.
But the walk will only benefit the baby. If the weather is good outside, without rain, wind or high humidity, you can walk with your child as much as you like – but at least 1.5–2 hours 2 times a day.
By 4-6 months, the baby sleeps less than before (16-18 hours), and requires more attention to itself. However, he still has enough communication with his mother and those closest to him.
Big companies, loud speech and music, especially if they last longer than 1-2 hours, as before, will not bring benefit to the baby. In such conditions, the crumb loses a sense of security, becomes more excitable, sleeps worse.
Stress for a weak baby – and any "change of places", for example, a weekend trip to the country.
If you notice that after the arrival of guests or a visit to their relatives, the child does not calm down for a long time, has difficulty falling asleep, does not eat well, such events are best organized no more than 1-2 times a month. The neurologist can prompt you the way of exits and visits suitable for your child.