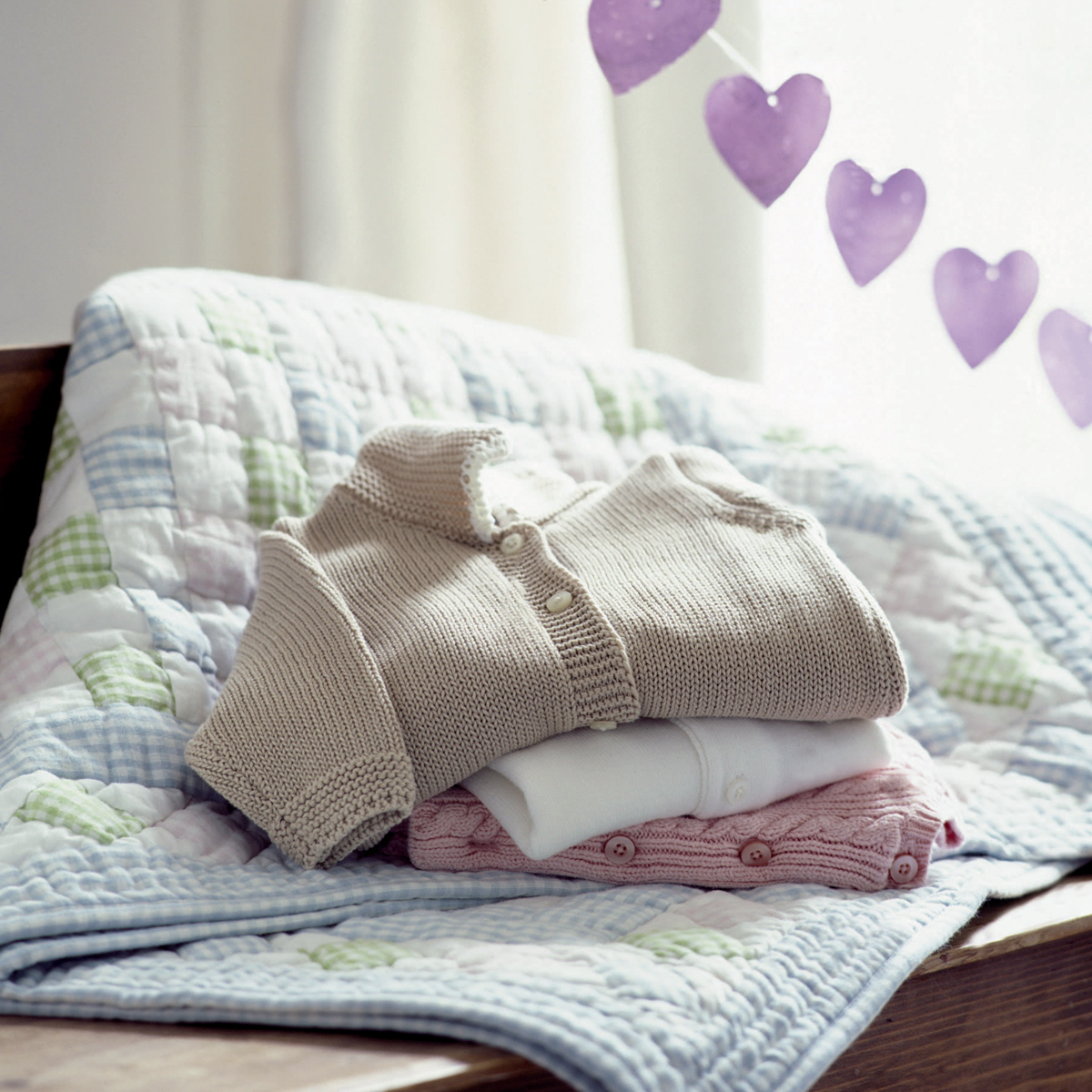 Approximately two weeks before the expected date of birth (and if you are not superstitious, then you can, and much earlier) collect essential items and prepare the house for the appearance of a baby in it. So what do you need to do?
Make stocks. Purchase disposable diapers, napkins, cotton wool or sterile cotton pads, cotton swabs with limiters, powder, baby soap, baby cream, two pipettes with blunt ends, bottles, nipples, 3% hydrogen peroxide solution, potassium permanganate, brilliant green (green) , bandage and other necessary hygiene products.
Collect baby things. Diapers, vests, sliders, blouses, towels, bed sheets and duvet covers for a baby cot – all this is better to buy in advance, wash and iron on both sides.
Equip a corner for the baby. All things in the baby's room should be made from natural materials. A wooden cot should be purchased in advance so that the smell can disappear.
It is also better to stick the wallpaper long before the baby appears in the apartment. Pay special attention to the mattress, it should be perfectly smooth and tough enough. Instead of a crib, you can purchase a cradle, it is easier to put a child in it and get it out, and it will be more comfortable for him.
It will also be useful to install additional lighting (nightlight) in the room where the baby will sleep. In addition to the above, you will also need a stroller, a bath, a chest of drawers for storing children's things, a changing table, a pair of thermometers (one to measure the body temperature of the child, the other to measure the temperature of the bathing water), an enema, small scissors with blunt ends.
Try not to take the child in your arms when you are irritated: babies are very sensitive to manifestations of maternal negative. And always bring positive results. Soon the baby will cease to be so helpless.
Every day it will be more interesting to watch him!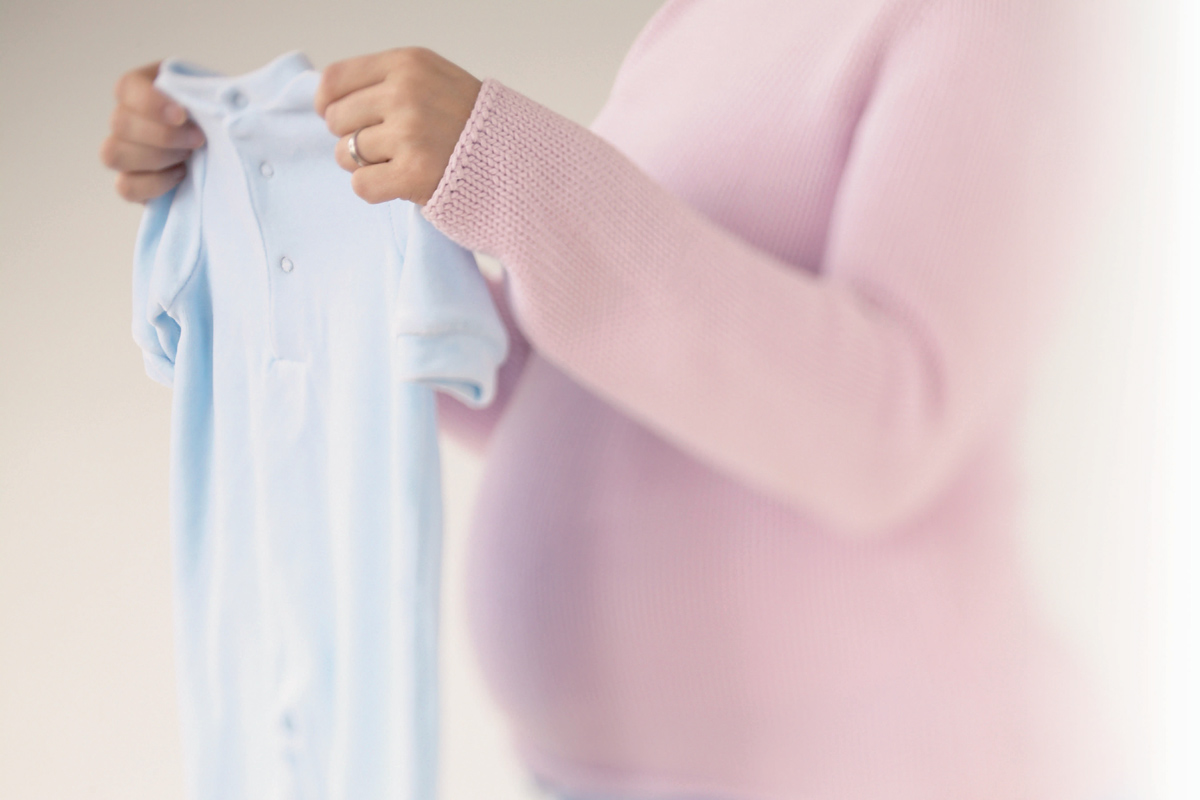 Find helpers. Think in advance who could help you at least for the first time.
Ask your mom or sister, hire an au pair or nanny who has experience working with newborns and an appropriate education. You can also negotiate with the nurse from the local clinic, so that she first came to you for a few hours daily and helped take care of the baby.
Fees to the hospital. If the question of where you will give birth has already been resolved, find out in more detail what list of things is recommended in this hospital for mothers and babies.
The necessary things in advance folded in the packages: one – for the mother to give birth, the other – to be discharged, the third – for the baby in the maternity hospital and for discharge. On an extract, you will definitely need: a smiling dad with flowers, comfortable shoes and clothes (usually a size larger than before pregnancy, and even better – clothes for pregnant women, since at first your tummy will still be large enough), decorative cosmetics ( optional).
At the maternity hospital, ask the nurses to show you how to change, wash, change diapers and handle the umbilical wound – then you will come home fully armed.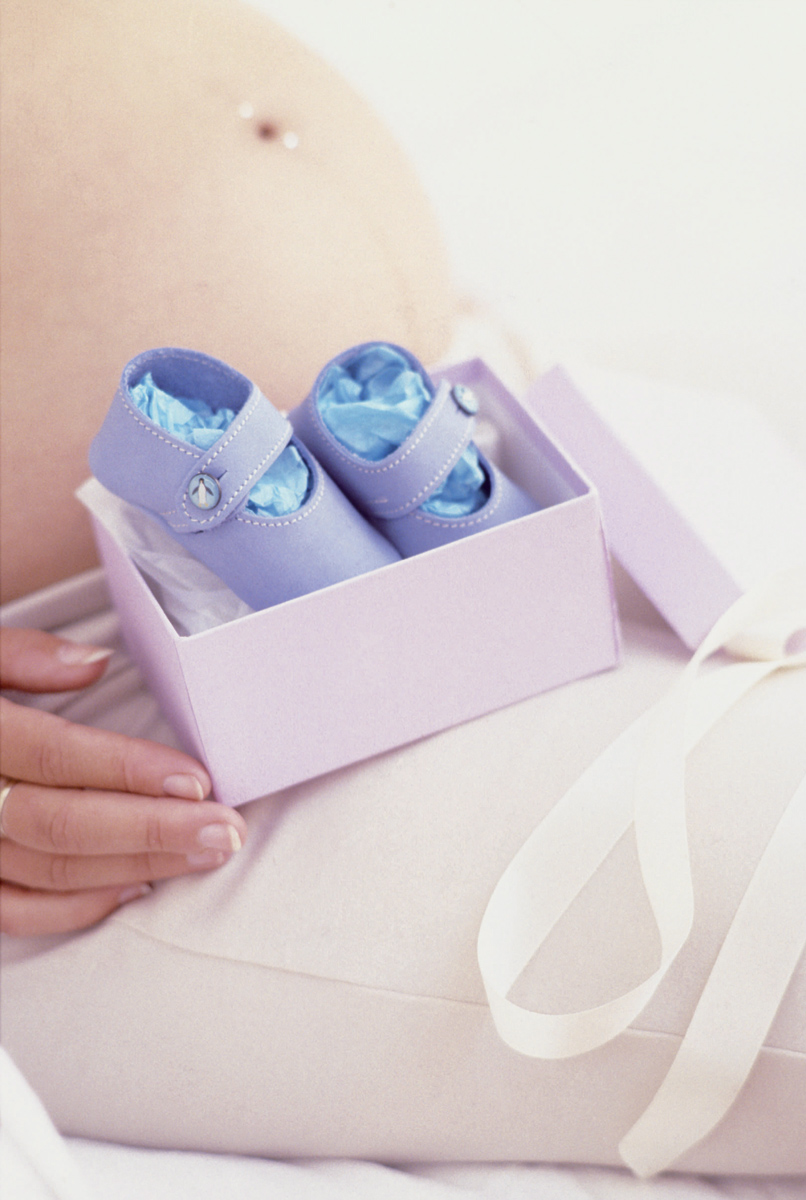 When you return home with a baby, at first it may seem that you have become a participant in the TV show "School of Survival". Washing, cleaning, frequent feeding sometimes take up all your free time and do not allow you to rest and gain strength.
Take a deep breath and use our tips to help you save time and nerve cells.
Limit the number of guests. The role of the hostess occupying the guests is not for you now. Take relatives and friends no more than once a week.
During their visits, never wake the baby to show, and do not pass it from hand to hand: it can become nervous and cry.
Once again do not come to the phone. Reduce phone conversations to a minimum, but rather warn family and friends that you will call yourself, because when you answer a call, you violate the order of your actions or lose the much needed opportunity to sleep.
Turn on the answering machine: friends will send you a message of congratulations, and you will call back as soon as you can.
Find friends for older kids. Invite home an adult whom your eldest child loves and trusts to surround him with care and attention. You can also take him to play with his peers to the house of your friends.
Let him sit quietly by the crib of a newborn to satisfy his curiosity.
Teach yourself to lay out all the things you need to care for your child in certain places. This will save time and save you from worry.
Make the necessary purchases at once in a large supermarket and find someone who could help you to take them home.
documents: passport, insurance policy, birth certificate;
drinking during childbirth: mineral water without gas or herbal tea;
a small terry towel, a light robe, comfortable slippers, disposable pants, a pair of cotton socks, a nightgown with a deep neckline, a nursing bra, puerperal gaskets, interchangeable breast pads, a breast pump;
creams: for hands, face, nipples (relieving pain from cracks and abrasions);
hygiene items: toothbrush, toothpaste, shampoo, shower gel, hairbrush;
laxative candles;
mobile phone and charging for it;
favorite book;
player;
camera or camera (such photos you will never do again!).
disposable diapers for the newborn, diapers, vests, caps;
clothes on an extract: hat, body, booties or cotton socks;
a blanket;
envelope or overalls;
car seat
Know how to give instructions. When your sister or mother-in-law asks you how they can help you, do not ask them to sit with your child while you are doing the laundry.
It is better to do the opposite.
As close as possible to your regime to the regime of the child. Can't sleep at three in the afternoon?
Then just take a warm shower and lie down on the sofa with a book. The main thing is to relax for a while.
Do not forget about personal life. Allow yourself to relax and at least sometimes do something that brings pleasure to you personally.
And, of course, you should not forget for a minute about your "adult" child, who needs you no less than a kid. To avoid jealousy on the part of your husband, constantly remind him of how much you love him and miss him with a crumb, how much you miss him. Go to the theater or go for a romantic walk.
Remember that your loved one is no less impressionable and touchy than your baby.
Remember that the advice to "cry well" is not empty words. Sometimes it is really necessary to ease the tension or admit to yourself that you are tired.
There is nothing to be ashamed of. But if you feel depressed and notice signs of depression, see your doctor.
Do not lose your sense of humor. Smile and remember: no matter how difficult the first weeks are, they are the beginning of the most wonderful time in your life.