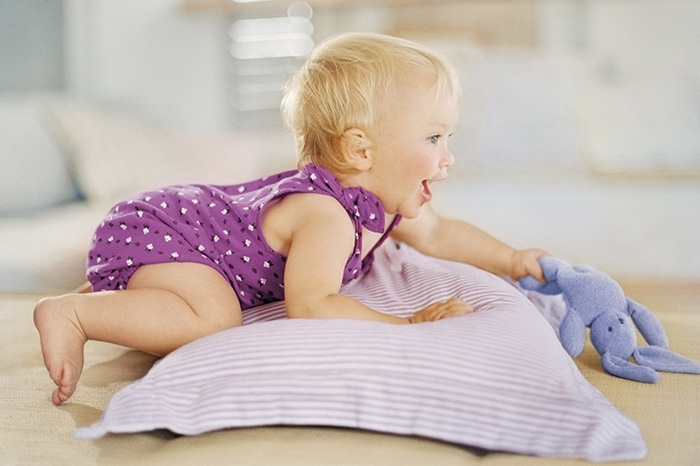 Pillow for a child of 1 year, as we have said, is not needed. A pillow for a child of 2 years, according to Dr. Komarovsky, is perfectly acceptable, and for a child of 3 years a pillow is already necessary. Its standard dimensions are 40×60 cm, the thickness should be approximately equal to the width of the children's shoulder.
These parameters remain in force when choosing a pillow for older children. These are the most common requirements.
And now for the particulars.
Pillow thickness and stiffness
The pillow should support the head and neck in a physiologically correct position. On a too high pillow, the neck is unnaturally bent, on too low – the head is thrown back.
If the pillow is too soft, the head will "sink" in it. Therefore the low elastic cushion of medium hardness is ideal.
When it is pressed, a dent is formed, when it ceases to press, it easily restores the former shape.
Children's pillow sizes
Here the age of the child is important. The ideal pillow sizes for a child from 2 to 7 years old are 50×40 cm, for children over 7 years old – 60×40 cm.
Pillow fillers are natural and synthetic. To natural include:
1. Down and feathers of waterfowl.
Advantages: the filler retains heat, absorbs and evaporates moisture, does not fall down.
Disadvantages: the child is uncomfortable to sleep. A soft pillow will not be able to support the spine and neck while sleeping in the right position.
Down can cause allergies caused by microscopic parasites living in down and feathers, and their metabolic products.
2. Natural sheep wool.
Advantages: excellent thermostat. The head on such a pillow does not sweat.
Disadvantage: the wool quickly compressed.
3. Vegetable fillers (cotton wool, buckwheat or rice husk).
Advantages: wool – the easiest and cheapest material. Buckwheat husk is constantly poured, because the pillow easily takes and maintains the desired shape, provides reliable support.
The husk passes air. If necessary, the filler can be poured and adjust the stiffness of the pillow.
Vata and husk do not cause allergies.
Disadvantages: wool quickly absorbs odors, falls, because of what the surface of the pillow becomes uneven. Pod when squeezing rustles.
The sound may interfere with the child.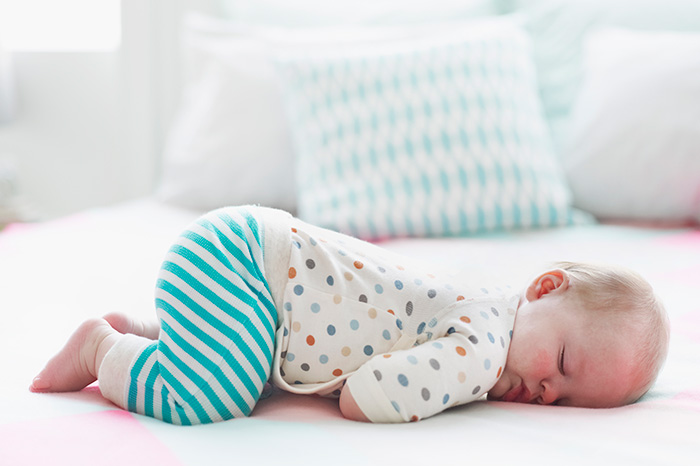 Synthetic fillers include:
Advantages: lightweight material, does not cause allergies, odorless, breathable, perfectly washable and dries quickly.
Disadvantages: with the constant use of such pillows on them are formed dents that can not be fixed.
2. Comforel (a filler in the form of synthetic balls).
Advantages: does not cause allergies, resistant to deformation, breathable.
3. Holofiber (synthetic material with a springy structure).
Advantages: soft and fluffy, but easily retains its shape, provides support for the neck and spine.
Disadvantages: short-lived material.
4. Latex and polyurethane foam (used in the manufacture of children's orthopedic pillows).
Advantages: "remember" the shape of the head, can not be deformed, breathable.
Disadvantages: high price.
5. Lyotsel (made from wood).
Advantages: good thermostat, hypoallergenic and durable.