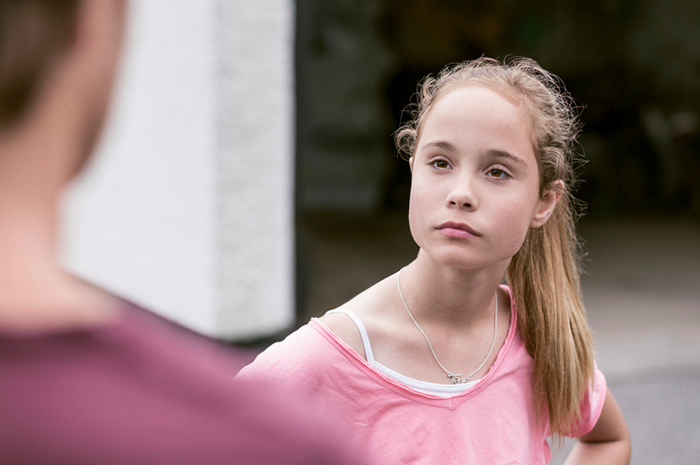 1. Culture of shame ("Bad boy!", "Ay, how shameful to cry!", "Well, you and a slob are just a shame!")
Shame – the usual and traditional way of manipulation, very often found in children's literature, good Soviet films. It is implied that by pointing out the citizen to his mistakes, we will immediately see how he, straightening his shirt, will rush to correct.
A slob – wash, a crybaby – shut up, it becomes embarrassing for a bad student and he will turn into an excellent student before our very eyes.
Despite the prevalence of this technique, it is ineffective. That is, it is effective, but in the other direction: the loser, after he was told about this fifty times about it, would give up on itself.
Threatening with our finger and marking all the shortcomings that we can notice, we will tell our child only one thing: that he is bad and good for nothing.
2. Methods of encouragement and punishment ("Made a drawing – well done!", "Oh, you do not listen? I will not be friends with you!", "You will do it again – I will take it off my ears!")
Behaviorism, fashionable in the twentieth century, very simply explained the human personality: a full-fledged member of society is forming in response to incentives, candy fell out – a positive habit stuck, got a hit head – you won't do that next time. In this system, the child was not a complex being, with its needs and a special pattern of personality traits, but the result of predictable reactions to environmental influences. Since then, the science of how children evolve has radically changed, and the new version has received many experimental and neurobiological confirmations.
It turned out that constantly praising children for nonsense, for example, we harm their motivation. And threatening with punishments – seriously spoil relations in the family and achieve even greater behavioral problems. But even now, a chorus of voices in our heads sings: "Do not bite your nails … And then you will not get cartoons!"
3. Fear to stand out ("Well, hush, I said!", "Don't shout, but I'll give it to the policeman!", "Well, you will be dressed up – they will point the finger at you!")
Our parents lived in a country where the word "individualist" was abusive, and it was just too dangerous to stand out too much — they would be driven out of the Komsomol for moral character. Collective work, collective responsibility, collective interests, leveling … that is equality were proclaimed important.
Sticking the nose out of the group in the same frontals and declaring their tender feelings meant shlopot on these very tender feelings and getting the stigma of a person who thinks only of himself and – oh no! – has something against a trip to the collective farm potatoes. In addition, any person from the street could re-educate someone else's child: "And why are you so dirty walking, boy ?!"
Today, we appreciate the personality and its self-expression, however, something inside seems to break off when your child does not go on trips with everyone, is naughty on the bus and attracts too many other people's views. "Hush hush! Now that old woman will make a remark to us! "
4. Fears of poverty ("Stay on the spot, get your pants dirty!", "Don't touch it, break it!", "You should always eat bread")
One can understand the fears for a pair of shoes in scarce years, for the last potato, when food is vouched at stores; Many grandmothers of the military generation fed their grandchildren almost forcibly, because they themselves grew when the specter of starvation hung over them. Today it all looks rather strange. The habit of greater health is the habit not to eat up, rather than overeat.
Special overalls, water-repellent and dirt-repellent clothes and shoes are manufactured with regard to the inclinations of children who find it difficult to pass by a puddle without finding out its depth. Now the question is different – not spoiled pants forever, but is it worth the research interest of one extra load of the washing machine.
The choice is obvious.
5. "I'm not the innocent, it was he himself …" ("I wanted what I got," "I say-silt!")
Such statements are perceived as a weak attempt to relieve the burden of responsibility for the child's deed. "I warned you" – a phrase through which another shines through: "It's you yourself, and I have nothing to do with it!" Psychologically, people who are not quite mature psychologically should soothe themselves. Because the responsibility for the child and for the relationship with the child always lies with the adult, no matter what he throws out, and whatever his initial warning is.
There are no weapons from automatism, it is senseless to rise on the warpath of war against oneself to clench one's teeth, get angry and strain. It is not the war that can help, but peace with oneself; after all, the more inside the "resource", the higher the likelihood that we will not blurt out too much and control ourselves in a stressful situation.
So we make sense to take care of their own health, emotional state, to do breathing exercises.