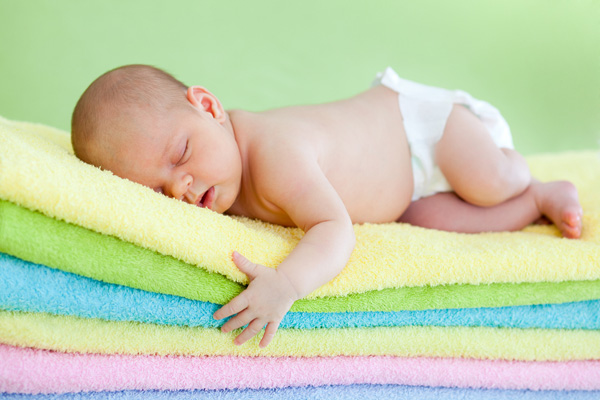 When choosing baby sanitary napkins, first of all it is necessary to remember that the skin of babies is very delicate and sensitive to the slightest irritation. Therefore, the purchase should take into account a number of basic characteristics that must meet the selected wipes, and carefully study everything that is written on the package.
First of all, pay attention to the material from which the napkins are made. Preference is given to non-woven materials, soft to the touch, durable, well absorbing moisture.
They should not quickly tear or stretch so as not to stain your hands.
The next important aspect when choosing baby wipes is the composition of the soaking lotions. First of all, the lotion should correspond to the purposes with which you buy wipes of a certain type (for newborns; cleansing; antibacterial or disinfectant).
The basis of all the impregnating lotions for baby wipes is water, which contains additives based on natural plant extracts – sea buckthorn, string, aloe or chamomile. It is also desirable to add vitamins A, E, F, which additionally care for the baby's skin, eliminating irritation, dryness and softening the skin.
In order not to harm the skin of the child, choosing napkins, be sure to check the product you need for alcohol content. Also pay attention to the presence of certain fragrances in the composition of the impregnation of children's napkins: the smell should be light, delicate or napkins should be completely odorless.
The most common are individual packaging, packaging in the form of a soft package, as well as in the form of a can-tube. Both packaging has its advantages.
Individual or soft packaging is convenient when traveling, as well as in everyday use outside the home.
With home care for babies, it is best to use wipes in a can-case. They remain fresh longer, more protected from dust.
No one argues with the fact that the best means than water and soap, when caring for a child can not imagine. However, children's sanitary napkins are simply indispensable when you need to clean the baby's skin without water, if you are away from home: on a walk or in a children's clinic, in public transport or a car, in nature or away. They will be useful to you if you need to quickly wipe the child in the middle of the night or immediately after the baby has woken up.
Some wipes can begin to apply from the first days of a child's life.
However, if the crumb was born prematurely, then at first it would be better to refuse wipes – the premature baby has very delicate skin.
It is also important to remember one more fact: wet wipes should not completely replace water procedures. At home, in the presence of warm water in an infant, it is better to wash out urine residue (4–6 times a day) from the skin and after a bowel movement; sometimes it is enough just pure water, sometimes you have to use baby soap or gel.
When buying baby wet wipes, pay attention to the presence of marks on dermatological and clinical studies and permission to use your chosen wipes for children's hygiene. If such designations are absent, it is better not to buy these napkins for the child.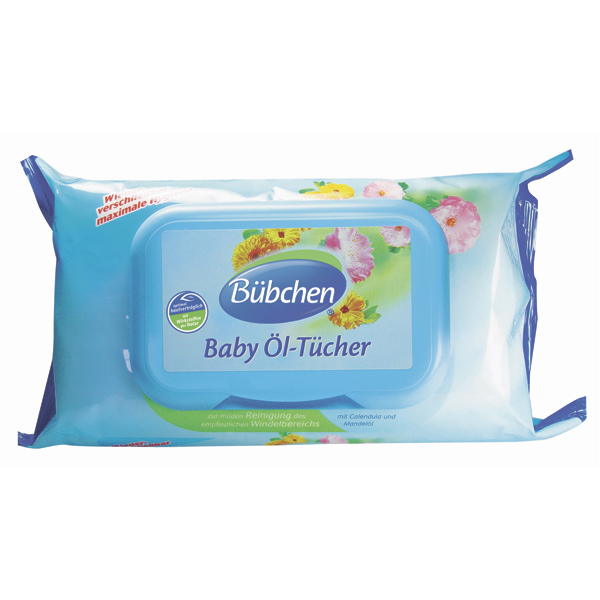 Oiled wipes to gently cleanse the sensitive skin of the baby in the area of ​​the diaper. Impregnated with almond oil and calendula extract.
Especially soft and tear resistant. Do not contain alcohol and dyes. Dermatologically tested.
The packaging is equipped with a special valve that allows you to repeatedly open and close the packaging. Can be used from birth.
From 280 rub., Networks of the mn. "Daughters of the Son", "Children", etc.
Soft non-woven wipes, designed specifically for cleaning baby skin. Convenient when changing diapers.
They have softening and moisturizing properties due to natural ingredients such as oat betaglucan. They contain a gentle extract of lotus flowers.
Soft and durable, hypoallergenic.
325 rub. (72 pieces in a package), "Olant" store chain, www.olant-shop.ru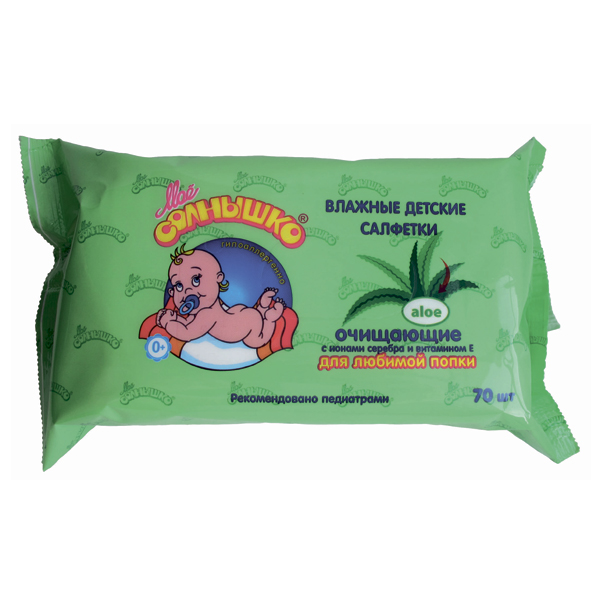 Specially designed for baby skin care when changing a diaper. Easily and carefully remove dirt.
The mild impregnation pH formula does not dry the skin. Aloe extract and vitamin E protect against inflammation and soften, and silver ions have a mild antibacterial effect, while maintaining the skin's natural protection.
Recommended by pediatricians for use from the first days of a child's life.
From 95 rubles., Detsky Mir, Korablik, Daughters of Cynochka stores
These soft wipes are ideal for sensitive skin crumbs. Impregnated with a special baby lotion containing chamomile extracts, aloe vera and a complex of substances that have anti-inflammatory and softening effect on the baby's skin.
Refresh and tone up the skin.
From 69 rub., The network of monasteries "Our Mother"
98% consist of water and soft caring ingredients, so you can give your baby a feeling of freshness, like after bathing, at any place and at any time.
Price on request, ask in all major stores and pharmacies in your city
Impregnated with a special hypoallergenic herbal composition on a water basis. Napkins are made of nonwoven material. It is odorless, does not leave a pile on the baby's skin, therefore it can be applied to any parts of the body, including the face.
Do not contain alcohol, oils, creamy components and flavors.
From 224 rub. (packing 80 pcs.); from 34 rub. 50 kopecks (per pack of 10 pcs.)., the network of "Olant", "Kangaroo", a network of pharmacies "A5", "Rigla", "Violet", a network of supermarkets "New pharmacy"
They help to easily clean the skin of the child in all conditions due to the unique multi-layer structure. In most cases, one wet wipe is enough to keep the baby's skin clean again. Wipes are soaked with pure water and do not leave sticky marks on the baby's skin.
Lush and durable, very gentle, their impregnation pH is balanced and does not contain alcohol.
59 rub., Utkonos chain of stores, www.utkonos.ru
Do not contain soap and alcohol, soaked with a mild cleansing lotion, which is 97% pure water. It consists of only optimal components for newborns that gently clean the baby's delicate skin so that it feels your love at every touch.
From 104 rub. (64 pcs.), A network of mn "Children", pharmacy "36.6"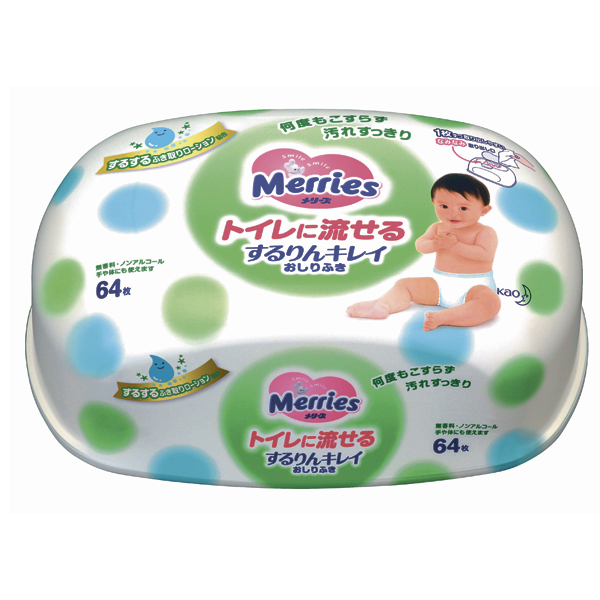 They have weak acidity, as well as human skin. Do not contain fragrances and alcohol. The composition of the napkins includes a composition of natural plant extracts that protects the skin from irritation.
These wipes are easy to dispose of and can be thrown into the toilet.
From 400 rub. (per container), from 200 rubles. (per block), shops "Olant", Mothercare, "Heppich", a network of pharmacies "A5"
Natural and completely safe for baby's skin thanks to organic cotton and liquid impregnation from plant materials, which was certified by the Institute of Ethical and Environmental Certification (ICEA – Bologna, Italy). With continued use, the skin becomes clean, soft and moisturized.
From 500 rub., Networks of "Kangaroo", "Winnie", Mothercare, "Babyland", shopping center "Maria", children's market "Sovenok"