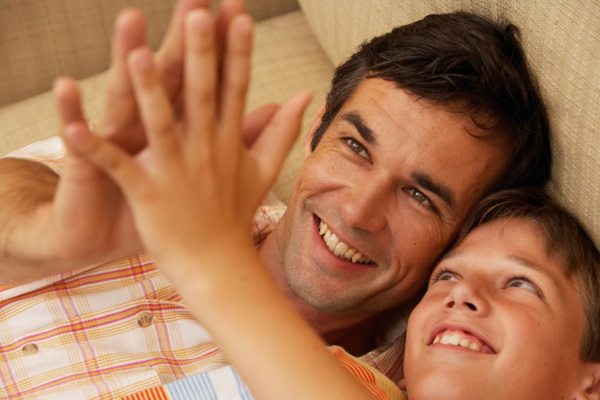 One of the women's advantages is that a woman, giving birth to a child, always knows that she is his mother. No man can be sure of his fatherhood to the same extent – and this circumstance gives men a lot of anxiety. And the risk of raising another's child (theoretically, of course, if you do not take into account such feelings as love, affection and the fact that most women value monogamous relationships) exists for every man.
Men themselves are not inclined to discuss the existence of such a problem, but nevertheless at all times they have actively taken measures against women's adultery and the possibility of false paternity. Even in ancient legal documents, tougher punishments were imposed on women for adultery, including public torture and the death penalty, while men could get off with a fine.
In the Middle Ages, the chastity belt was invented – husbands who had been called up for long military campaigns were chained into it. And at the same time, various healers and magicians, who made a special potion that reduces sexual desire, became particularly popular.
All these inventions cost dearly, but they inspired confidence and allowed men to fight quietly, without thinking about what surprises they would expect in their homeland. The honeymoon had the same protective meaning – one of the most seemingly romantic customs. The couple had to retire for one lunar month (this is enough for at least one ovulation to occur) and it was at this time to conceive the first child.
And so that this happened for sure, the newlyweds drank honey drink and ate honey, which was endowed with properties that increase the ability to bear children.
What are the reasons for this fear, which unites all men at all times? Most likely, in qualities that are typically masculine and traditionally included in the concept of "real man." He must be strong, courageous, resolute and able to conquer.
And all this should cause the woman he chooses to marry, admiration and respect – and therefore loyalty and devotion. Treason is causing such a strong blow to self-esteem and a sense of dignity that the absolute majority of men cannot forgive and survive what has happened without detriment to further relationships and their own health.
But if you can somehow cope with thoughts of possible betrayal (even if there is a reason), the child born of another man is a clear and constant reminder that you could not stand the competition, that you preferred another.
Moreover, any man for almost any child can become a good father, regardless of consanguinity. Fatherly love is not unconditional – unlike maternal love. A woman loves her child long before his birth – she is literally connected with him into one whole and lives one life.
Immediately after birth, these feelings are further enhanced. All this is wisely organized by nature, so that the young (all mammals demonstrate maternal love in almost human form) have a better chance of survival. Men have nothing of the kind – their love for the child is more social in nature and appears after birth, and gradually and incrementally.
And without any special dependence on whether the child is native or not.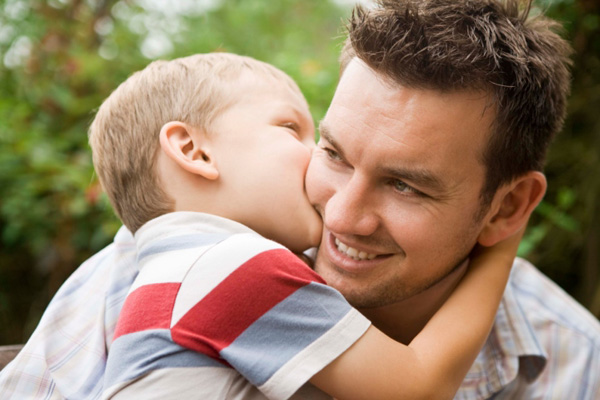 It is not for nothing that the proverb says: "Blood is not thicker than water." Sometimes it happens that a man has to raise a child of another man.
Practically anyone can become a wonderful father to a child with whom he is not related by blood. And the warmer, more trusting and sincere the relationship between husband and wife, the greater the chance that the relationship with the foster child will develop very well.
"It turned out that we got married when I was expecting a child from another person. My husband knew about it and said that this did not bother him at all. But he showed no feelings for the newborn and generally behaved in such a way that it was obvious: the changed conditions did not please him at all.
I spent the whole day with the baby, waiting for my husband's help and attention, but … it was at this time that he needed to study at a driving school, attend English courses and work out in the gym. All this, of course, led to conflicts, and I was almost disappointed in our life together.
But somehow the situation began to change imperceptibly – and without much intervention from outside. My husband did not go to a psychotherapist, did not attend the school of a young father, but suddenly he got so much love for the kid that I just could not believe it.
They walk together, play with cars for hours, discuss some of their men's affairs. My husband cares about him so much that I would give him the title of "perfect father" – if it were not for the situation that we had for almost a year. "
Thousands of men, creating a second family, become stepfathers – but at the same time real fathers to adopted children. There are practically no examples when a woman leaves the family and, having left her own children, deals with strangers.
So the main reason for the fear of having someone else's child is still in the fear of betrayal and deception, which hurt the male pride and trample on the owner's feeling.
Of course, such doubts do not arise in every family. They are practically impossible when it comes to mutual love, warm and trusting relationships.
When one person in a couple loves much more, while another only allows himself to be loved, jealousy and suspicion are possible. Of course, everything will also depend on the peculiarities of the nature of both and on what attitudes each has for family life.
And under unfavorable conditions, any misunderstanding or ambiguous situation can be a cause for doubt. Although more often it happens that for a person who once experienced mistrust, any situation begins to seem to confirm his suspicions. "Late one evening, my friend told me that a few days before the wedding, she found out that she was expecting a child.
What upset her was that she did not know who exactly was his father. A friend has been living for a year with a man whom she loves very much. But a month ago she was on a business trip, and here. casual and very short affair with an unfamiliar person.
And just now I realized that I did not know from whom I was expecting a child. I even said that maybe I shouldn't talk about everything to my future husband, that then everything would somehow be decided … My husband supported her too, but then, when she left, he told me that. That women are quirky, deceitful and immoral in their essence.
That there is nothing easier than to seduce a woman – and stuff like that … And only a few days later I understood what caused his anger: his husband knew that I had a friend before the wedding who loved me very much, though unanswered. Apparently, the feeling of jealousy and suspicion ("Who knows – all of a sudden there was something") he hid even from himself, and only now they appeared – in the form of an accusation of all women in general.
After that, he repeatedly joked about the fact that perhaps our child is not quite ours either. Although these jokes seemed offensive to me, I tried to hold back – otherwise it would not be possible to avoid conflicts. "
Information for reflection can be any other situation. A child is completely different from his parents – and others too often pay attention to it; the mother-in-law is unhappy with marriage – and collects all the facts (and even makes up new ones) that could serve as a reason for divorce; the husband finds a photograph of an outsider in the writing desk and realizes that he is not dedicated to all the events in his wife's life. By the way, wives often provoke their husband to suspicion, sometimes unconsciously.
In a situation of quarrel, women tend to list all the flaws, concluding the list with the phrase: "Mom was right – I was wrong in choosing!", Or just in the heat of emotions say something like: "You are not a man at all!" After reconciliation, a woman may not even remember what exactly she said, and we are not inclined to take words so seriously. But men tend to analyze everything said in detail.
And what conclusions can be reached by thinking why is he not a man?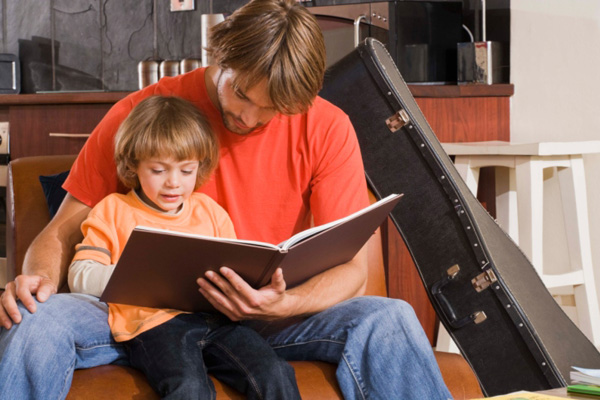 When doubts are real, then your behavior will most depend on how and with what consequences you will experience an unpleasant episode of family life.
Take his doubts calmly. It is worth talking and finding out everything – but it should not be a grievance of an innocently offended or accusation. However, to say that this causes you to be perplexed is still worth it.
Jealousy is a strong feeling. Do not be ironic and do not try to make fun of the person who loves you. Moreover, usually jealousy and doubts do not arise in an absolutely empty place (of course, if these are not painful manifestations, then a person is suspicious and jealous of absolutely everyone and everything).
It is difficult to say for sure whether to make a paternity test. It all depends on the characteristics of your relationship, and on the complexity of the situation. But if you do and the test for your husband will have a positive result, never reproach him. And better – do not remember at all.
Anyone has the right to any feelings and mistakes. Having shown yourself to be tolerant in such a situation, having supported your husband, you will be able to strengthen your relationship, both now and for the future.
Sometimes doubts have a hidden meaning and, in fact, are a common manipulation. A man wants to leave the family, but so as not to look guilty in the eyes of others.
Then he literally builds a line of his behavior in such a way that everyone thinks that his wife's unfaithfulness and resentment is the reason for leaving.
A man expresses his doubts too often and even shares them with other people – friends, parents (with real experiences, men are not inclined to talk much, especially with outsiders, and often do not express their doubts at all).
He is not trying to improve relations at all, does not talk about feelings at all – as is the case when a man loves a family, but he is jealous and doubted.
The mood of a man who manipulates his suspicions is on the rise – he is just happy to once again discuss this topic. A man whose feelings are sincere is in a depressed, sometimes even depressive mood.
If a husband wants to make visible doubts a plausible excuse, he will rather put up different conditions – but those that are obviously difficult to fulfill or even impossible. And if all the conditions are met, he will still doubt that the results are reliable – and he will leave anyway.
Of course, in such cases, it is impossible to do anything to improve family relations. Superficially, the husband can take great care to save the family, take different measures, so that later there is an opportunity to say: "See, I did everything I could, I even applied to the family psychologist, but nothing can help us."
The decision has already been made – and the person is just waiting for a convenient occasion. No matter how sad it is, there is only one way to solve this situation: to part as soon as possible and not allow such manipulations with regard to yourself and your child.