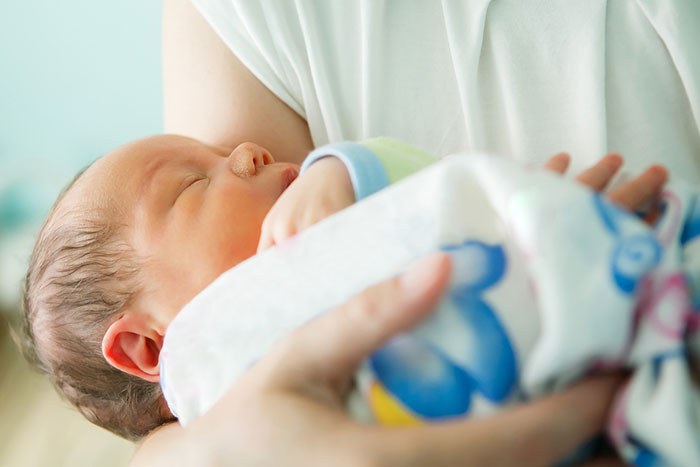 On the 1st and 5th minute, Apgar score is given to all children without exception. The very first seconds of life – a period of emergency adaptation to the air environment: the baby takes its first breath, triggering the respiratory system.
At this stage, doctors find out whether the child has asphyxiation (oxygen starvation), and decide whether he needs emergency help.
Evaluation on the 5th minute allows you to track the dynamics of the state and the effectiveness of resuscitation measures, if any, as well as to make a prediction regarding possible disorders of the nervous system. If the mark in the 5th minute is below 7 points, the baby's condition will be checked on the Apgar scale again, in the 10th minute. If necessary, it will be exhibited further every 5 minutes against the background of resuscitation measures until the indicators stabilize.
Time intervals are measured by a special Apgar-timer, which doctors turn on immediately after the baby is born.
Whenever on a scale from 0 to 2 points, 5 criteria are evaluated: heart rate, muscle tone, respiratory function, reflexes, and baby's skin color. The points are added up, and the total amount is already recorded on discharge into the exchange card.
Doctors announce to the mother all Apgar scores at the same time as the height and weight of the baby.
The score from 1 to 3 indicates severe asphyxiation – a critical condition requiring resuscitation care (tracheal intubation, mechanical ventilation). The risk of developing violations in this case is great. Score from 4 to 7 points indicates a moderate condition, from 8 to 10 – to satisfactory.
If the first mark is low and the second one is satisfactory, then most likely there will be no serious damage to organs and systems.
If the Apgar score is unsatisfactory, doctors will take all necessary measures to avoid complications in the future.
All babies who have a mark below 7 points automatically fall into the risk group for the development of nervous system disorders of varying severity. This may be problems with sleep, increased excitability, delayed psychomotor development.
These children are required to prescribe additional studies (for example, neurosonography – ultrasound of the brain) and regular monitoring by a neurologist, and, if necessary, a course of treatment.