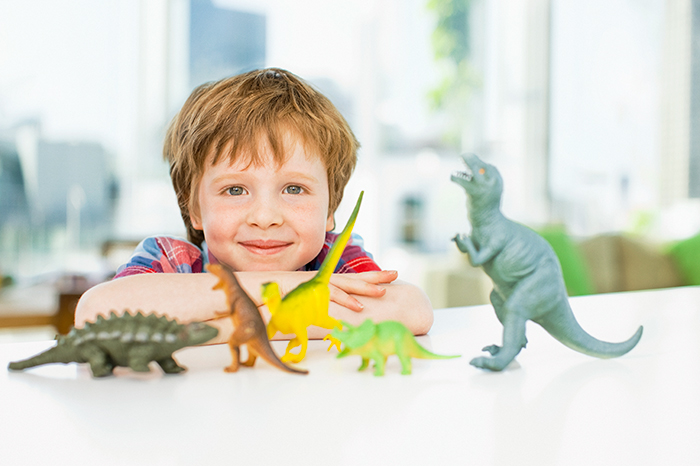 "I always know for sure when garbage is taken out in our yard," says Olga, the mother of four-year-old Misha, a small expert in everything related to large-sized cars. "She is here, she is here," my son happily meets the garbage truck and freezes by the window until she leaves. It seems to me that he rejoices at her appearance almost more than with my husband when we return from work.
Needless to say, all toys are solid trucks and excavators. And in the evening for the night, we certainly read or invent a story on the move, one of the characters of which is a large moving car. "
Psychological studies suggest that little Misha is not alone in his obsession – 70% of preschool children develop fixation on certain games, fairy-tale characters or objects of the material world. And many parents, who are being asked to buy another game with a dinosaur or dishes for Barbie, are wondering: is this childish passion so harmless and how useful is it for the development of a baby?
You wonder where your kid got this delusion? "Sometimes it's just worth going to the mirror," psychologists comment ironically on this, confirming with research that in this joke there's a lot of truth. If it was a toy or a video game that was a trigger for children's interest, then, most likely, it was we who in due time introduced the child to it.
A recent study by American psychologists at the University of Indiana found that 69% of preschoolers willingly share the hobbies of their moms and dads. Elena, the mother of four-year-old Serezha, says that his passion for all technical gadgets came from his father, an expert on all advanced achievements. "The kid always turns out to be the first helper when dad brings in and installs a new device," she admits. "Seryozha is happy to go shopping with his dad with appliances, and her husband likes to wrap up with him in the children's section, in the remote-controlled toy section." However, it happens that such an all-consuming interest appears in itself. "This may be a feature of your child's temperament," says Olga Skorokhina, a child psychologist. "After all, as adults are affected only by certain music or books that find a special path to our" I, "so also children are attracted by something especially close to their nature."
It is obvious only that for most preschoolers the peculiarity of interests is determined by their gender: boys are more interested in the world of technology and superheroes, girls are fabulous fairies and princesses, dolls, toddlers and animals. "This difference begins to be indicated already at the age of eighteen months, which, of course, is supported by parents who choose and give those toys that, in their view, are more suitable for their son or daughter," says Lisa Serbin, professor of psychology at Concordia University (Canada) . "Obviously, this is both a matter of innate gender interest and our parental rewards."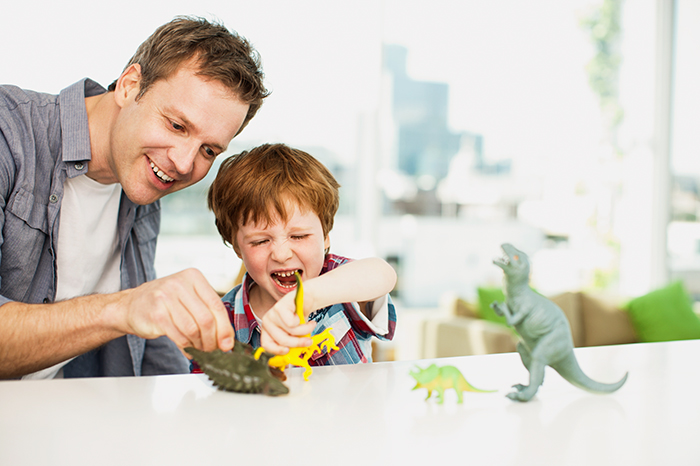 At first, children's enthusiasm conquers and touches their parents: we are pleased to see how the baby's eyes burn with joy for learning about their favorites something new or finding something that is directly associated with them. However, soon our patience is being tested with endless questions: "Who is digging deeper — this excavator or that one?" Or asking: "Barbie needs a new dress."
However, experts urge us to learn to be tolerant of the hobby of children. Of course, this does not mean buying everything indiscriminately on demand, but it is worth remembering that such enthusiasm develops in the child an important desire to learn new things. "Our task is to use this interest, directing it in one direction or another," said psychologist Olga Skorokhina. – A little imagination – and on behalf of an authoritative fantastic character or favorite doll, whom the kid so trusts, you can cultivate important behavioral skills: polite communication, the ability to behave properly at the table, be neat and much more that you would like to instill in your child. "Barbie loves cleanliness so much – she doesn't like to live in a room where toys are scattered"; "But Spiderman knows how to handle a knife and fork" … Pirates and princesses are a great excuse to read or tell stories about the Middle Ages and customs of the time, and dinosaurs can develop an interest in museums and books about the origin and development of our civilization. " Childhood enthusiasm for something often helps in communication skills. "Our three-year-old daughter was very shy and communicated only in the home circle," recalls Margarita. "But gradually we found out that the leading questions about her adorable doll-baby help her to relax."
She was ready to talk about this with less people and children who were close to her, which prepared her to start attending kindergarten. " "Children who are passionate about puzzles, as a rule, are better able to concentrate than others," notes child psychologist and primary school teacher Kathleen McCartney. – Those who spend their days drawing or turning toys into home theater actors are distinguished by greater inner freedom. These children are more independent of the criticism of others and from an early age show a willingness to go their own way. "
Observing with what persistence a baby builds towns or heals plush animals, we unwittingly ask ourselves: can this somehow affect his future occupations? Psychologists say: the likelihood that he will become an architect or a veterinarian is extremely small. As a rule, such preschool hobbies last no more than a year.
Many of them disappear with admission to the first class, where the child meets not only with the flow of exciting activities, but also with new friends, and other interests are tied to him. "In some cases, interest is expanding, and the child is no longer interested only in dinosaurs as fairy characters, but also in the whole world of reptiles," says Kathleen McCartney. "And only rarely do children take this hobby into adulthood."
The abundance of toys that support the passion of the child, does not always help him to move forward in the study of the subject. As a rule, children simply forget about most of them. And before you buy another album for coloring, offer a lover of princesses to start drawing on their own and together create their own book from the drawings.
And with a small train driver, look at the house for items similar to his favorites. Thus, ordinary cubes can draw wheels, and lay out a railroad from old cords.
In what cases can a special children's interest in the subject serve as a signal of trouble? After all, sometimes an obsession with the game indicates the so-called obsessive-compulsive disorder, when the kid needs professional help.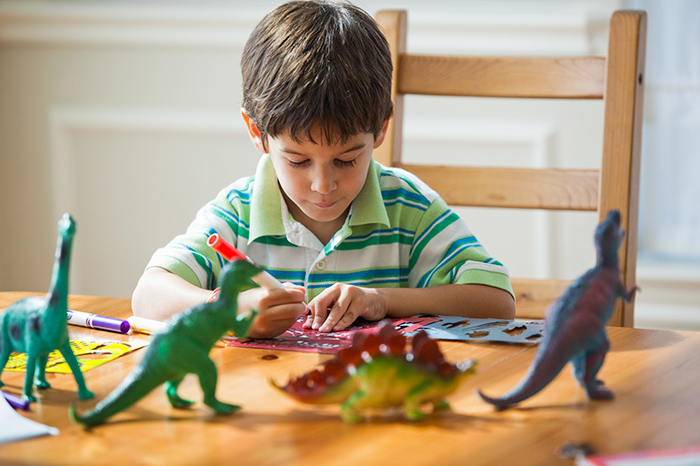 He does not like it when you try to switch him to another occupation, but you are able to convince him.
While playing, he fantasizes and is ready to change the script, creating a variety of creative situations.
The child constantly concentrates not only on the game, but on certain repetitive actions: one machine outruns the other, and nothing else, toy soldiers or dolls should always be lined up in a sequence.
He is so absorbed in his passion that he flatly rejects all other games and entertainment.
The kid is ready to accept the fact that an adult or a child of the same age, having played with him, switches to another occupation.
The reluctance of friends or siblings to play only by his rules does not turn into a permanent cause of quarrels.
He does not feel boundaries and insistently demands that all those around him join his game on demand.
After he spoke about his passion and the conversation turned to another topic, the child again and again tries to return to a discussion of what is interesting only to him.
It is important to stop the passion for any games that provoke violence. And, of course, do not buy any types of toy weapons. Think, where does this interest grow from?
Perhaps the child was watching something on TV or copying peers. As a rule, children are able to switch to something else if they do not allow uncontrolled television viewing and if mom and dad offer alternative games and explain that they don't like to see their baby, whom they know as kind and sympathetic, so cruel to friends or imaginary opponents.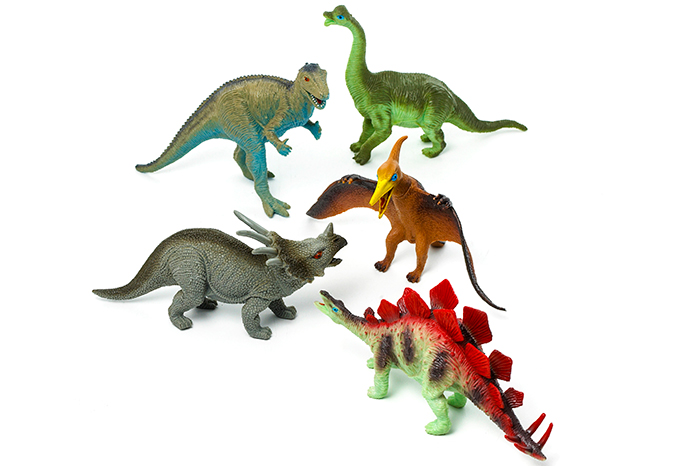 The kid still persistently identifies itself only with characters who are inclined to use force. Even if this aggression is not aimed at peers, adults or pets, but on inanimate objects – his toys, this is a signal to figure out what this behavior is connected with.
It is important for children to be aware that their opinion is valuable for adults, especially when it comes to significant hobbies. And if you offer your child to spend time together, let as one of the alternatives be something that he especially loves. For example, he can choose two or three classes: play the game "My Little Pony", go to the botanical garden, bake a cake, read a favorite book.
Thus, the child will do different things without feeling slighted.