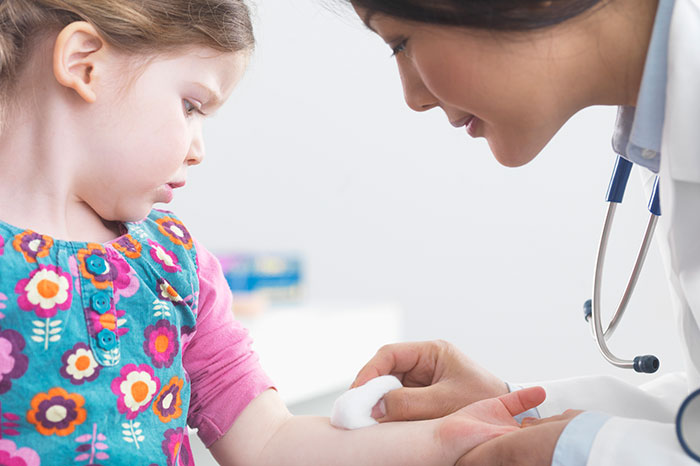 Many children are afraid of medical procedures. The reasons can be very different: memories of the previous unpleasant experience of receiving medical care; parental anxiety, which is transmitted to the child; the lack of readiness of the child for what awaits him at the doctor's office, etc.
There are different ways to overcome the fear associated with medical procedures. An important role is played by informing the child. It is important that the daughter knows in advance that she will have to visit a doctor.
Explain in accessible language, for which they will draw blood from a finger, why it is important and how it will happen. Do not promise that the procedure will be painless – so you will undermine the credibility of your child.
Come up with something that can help cope with fear: you can offer to take your favorite toy with you, hold your hand in the doctor's office. Be sure to support your daughter during and after the procedure.
Remember that your own peace of mind and confidence are very important to her. After visiting the clinic, if the daughter will feel good, you can plan some pleasant pastime that will help relieve stress.
Many children find it easier to prepare for an unpleasant event if they lose it in advance. Organize a game with your daughter in the clinic. Let her first be in the role of doctor or nurse, and you in the role of patient.
You can "treat" toys by reproducing the usual reception in the clinic and making the necessary manipulations: inspection, prescription of drugs, vaccinations, etc. If your daughter is ready, you can switch roles – so that you or someone from the toys a doctor, and she is a patient.