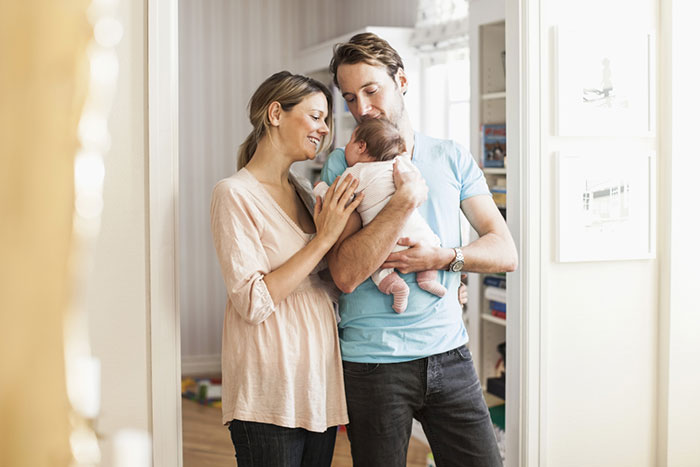 A set of stamps about the difficulties of the family in the new composition is very small: the lack of sex, life instead of romance and lack of money. In fact, not all couples face these problems in acute form. Sex can get better in two weeks after discharge from the maternity hospital, many people manage to recreate romance from time to time, and not everything is decided by money on closer examination.
Difficulties arise completely different. And often they lead to the collapse of the family boat only because people simply do not consider it necessary to discuss the new realities of life with the closest person in advance. More precisely, the "discussion" occurs at a time when it is absolutely impossible to endure longer.
After a month of sleepless nights with a crying child in her arms, to conduct a "constructive dialogue" with her husband is not only meaningless, but also insecure. In a delusional spirit, you can tell your loved one such things that he will never forget.
But the domestic difficulties that often provoke psychological problems in a pair are quite predictable. Even if you had time on all fronts before the child was born, after giving birth you will have only a few items from the usual list of things.
To direct the energy in the right direction, it is absolutely necessary in a calm atmosphere (preferably before the birth of the baby) to find out what is crucial for the husband and what he is ready to close his eyes. After all, your domestic exploits can not only go unnoticed, but even annoy the second half, if the "main" (in its understanding) lacks you. Of course, the longer people have lived together before the birth of a child, the better they are guided in the partner's value system, they can guess (and even predict) his desires.
But it is better to err and double-guess your guesses.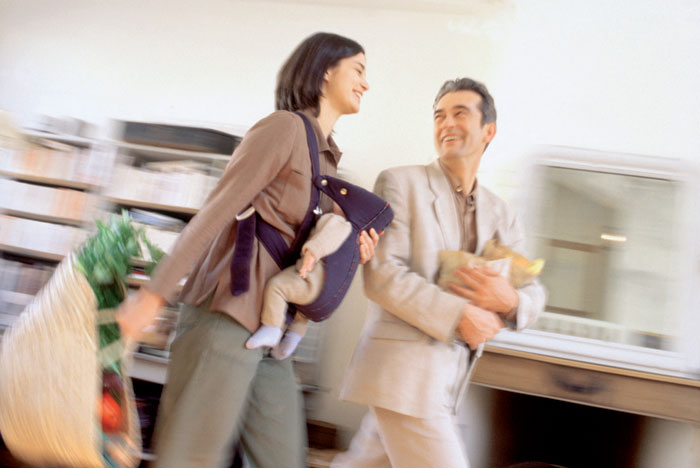 It is important to consider what the "standards" were at the start. If a man married a well-groomed girl of model appearance, and got a housewife with an unwashed head and a lack of manicure – for him it is a terrible blow. For a man who initially relied on the other advantages of the second half, external changes are noticeable, but they do not play a fundamental role.
However, if his wife was for him primarily a housewife who brought breakfast to bed all her life together and never neglected to prepare three types of dessert for dinner, the lack of dinner would be an almost unbearable blow and would nullify all other victories. Or the spouse sees in you a friend and interlocutor, and your culinary feats for him are unimportant.
He will easily have a snack in a restaurant or hire a housekeeper. Or maybe you often went together to visit, to the cinema, to the fitness club. If the child deprives the husband of your society and social life, it will be very difficult for him.
Yes, maybe it will be unbearably sad for you to feel locked up at home. Therefore, for your part, you should also consider what is vital for you in relations with your beloved, and what you can donate without regret.
For example, you will not feel unhappy, if by the summer you do not repair the cottage, you will easily kill yourself without a new TV. But it is very important for you that the husband come home as soon as possible after work.
Or sometimes you go together somewhere.
If you suffer in silence waiting for the husband to guess what you are missing for complete happiness, it is unlikely that you will get what you want. A huge role is played by the traditions of the family in which you and your spouse were brought up. Unconsciously, behaviors will be copied.
Therefore, it is not necessary to demand from the husband what seemed to your dad to take for granted. The authority of the father-in-law will be more weighty in this matter.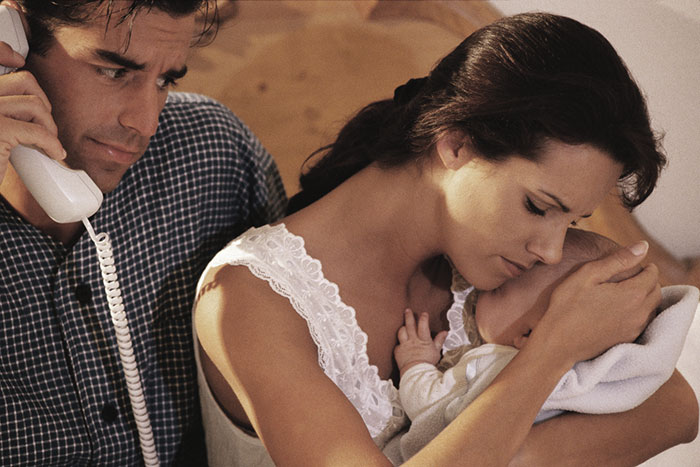 If you have lived with your husband's parents for at least some time, you can get a general idea of ​​the distribution of roles that exist in your spouse's mind. For example, can he (following the example of his father) wash the dishes and did he personally cook for dinner something other than pasta?
The list of household trifles is huge, but they are destroying marriage day by day. If you openly ask him to help you anyway, it's very likely that he will.
Agree to close your eyes to what you do not have time.
For some time, engage in "non-male economic affairs" on their own.
Hire a nanny for a child or a housekeeper.
Invite your mom or yours for help, but outline in advance a range of questions that you can trust them with and where you would not want to let them go.
Since the husband usually spends the whole day at work and also doesn't sit at home on weekends, he can blame you for months that while you're at work, you are "resting" at home. Offense is pointless. In order for papa to be convinced that he is wrong, on weekends you come up with any valid reason for disappearing from home for a long time, but this is without warning, so that the support group in the face of the mother or mother-in-law does not violate the purity of the experiment.
But do not turn off the mobile. After 5 hours, when the child will sleep and talk with his father, go back home.
If the husband looks at you with eyes that look like saucers, this is a sure sign that they will not reproach you anymore.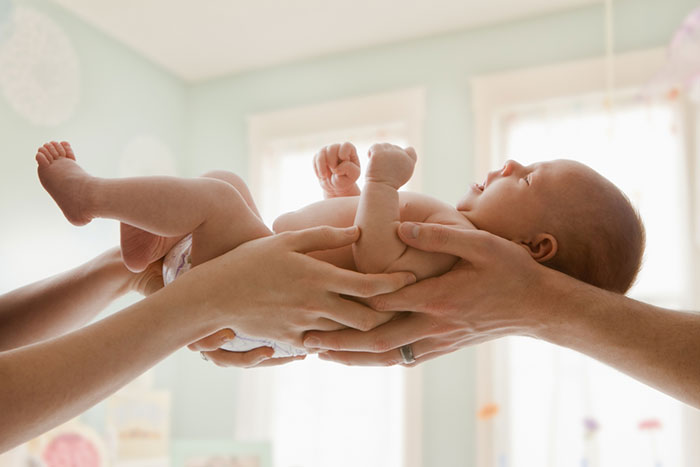 Many women make the mistake of refusing the offers of a husband to make their lives easier. The more you charge yourself, the less attention you pay to your loved one. Yes, and the child needs a calm mother.
Sometimes the husband is so busy at work that he remembers the existence of a child with great difficulty (if the baby behaves quietly). Remind a husband of a son or daughter can be cunning.
Consult on especially important issues. For example, is it time to buy a playpen (car seat, race car in miniature) or is it still early?
To say that you are afraid to bathe the baby without him. So, every evening, exactly at 21.00, he should be at home.
Worry about the health of the child. The husband will calm you down and get used to the idea that he has a daughter or son.
Going to the store for diapers, food and medicine will inevitably lead a man to thoughts about a child.
Something you do not have enough strength: for example, to walk, take the child to the doctor. And my husband will do it with pleasure.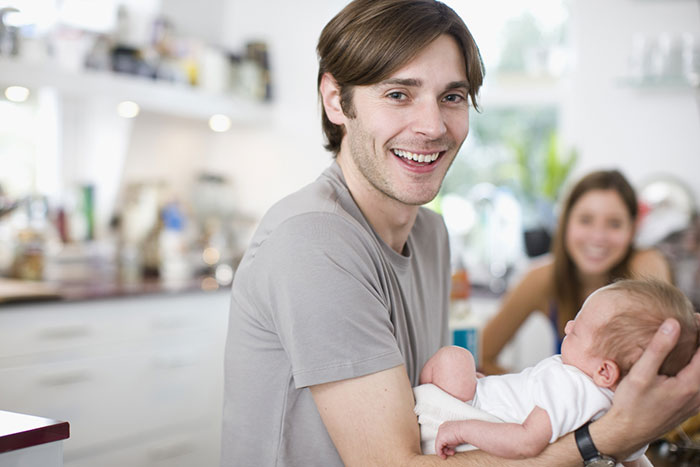 Since your husband is a rational person, ask him to make a list of his own priorities even before the appearance of the child. In descending order.
Financial well-being of the family (perhaps it is related to your return to work)
His chat with friends
His career growth
Sex
Your appearance
Cooking
Clean apartment
Joint leisure
Write your own list, what would you like first of all from your spouse:
That the husband spent more time at home
So that he earns more money, which is enough to pay for the services of a nanny and housekeeper
Husband to help you around the house
That he was engaged in the child
Mom and Dad Intimate Relationships
Sexually curving, you give your husband who has come home from work light snacks, then gently drag them into the bedroom, where the real feast of love is played out … Such "pictures from a magazine" cause young mothers with ironic chuckles or just homeric laughter. When the whole day is torn between home and child, and closer to midnight you fall dead into bed, the last thing you want to do is to hold a feast of love … Read more