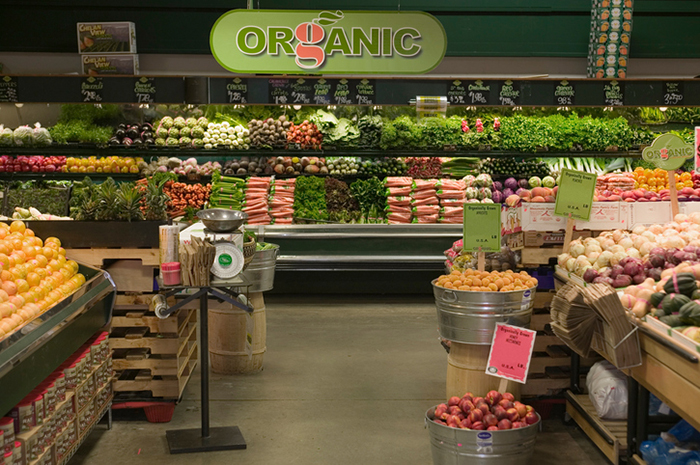 With full confidence of environmental or organic one can name only those products that have a certificate from one of the generally accepted certification organizations in the world.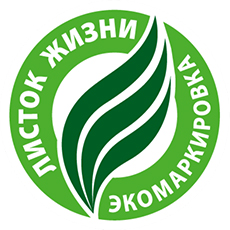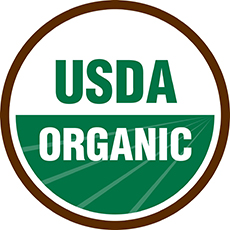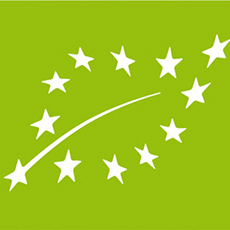 If we talk about the differences between ours and not our certificates, the Russian national standard for organic products is adapted to internationally accepted standards and has minor differences. True, it entered into force recently, only this year.
The certificate mark on the product means that it is produced without toxic chemicals, synthetic fertilizers, antibiotics, anabolic drugs, steroids, GMOs. To obtain such a certificate, the product, at every stage of its production – from seed to counter, is very strictly checked by inspectors of certification companies.
Everything is very strict and everything can be checked: each batch of products has its own number by which you can check the authenticity of products by visiting the website of the certification company. It is necessary to confirm the certificate every year and only for a certain volume of products. Sell ​​under the guise of organic products from the neighboring non-certified field does not work, the inspector will quickly find it.
They check everything – land, seeds, fertilizers, plant protection products, feed, animal welfare, method of slaughter, processing, transportation, storage.
Products that do not have a certificate, but simply the inscriptions on the packaging "eco", "bio" or "organic" – this is just a statement by the manufacturer, which may or may not be true. Unfortunately, Russia has not yet adopted a federal law on organic products that would prohibit such inscriptions on the packaging just like that, which is what many dishonest manufacturers use.
Given that in Russia there are catastrophically few certified producers of organic products, no more than 70 for the whole country. While, for example, in Turkey there are more than 40 thousand, in India there are 500 thousand.
What should be oriented if the majority of domestic products do not have any certificates, but do they need something?
Products to be treated with special care – pork, chicken, eggs, milk and dairy products, sweets, fruits and vegetables out of season, fish grown industrially. It is necessary to abandon the semis and fast food. It is better to prefer natural products with a short shelf life to any processed products.
In appearance, color, smell, it is extremely difficult to determine the environmental friendliness of products, since there are such "craftsmen" to give ordinary products natural properties that even experienced experts will not find a difference.
Definitely it is not necessary to choose fruits and vegetables that are glossy-beautiful, identical in size and shape, very large, as a rule, they are GMO products grown with a large number of agro-toxic chemicals. Cow and goat milk should not smell strongly and unpleasantly. If so, then the animals were kept in the mud and badly cared for them.
Ask the sellers of meat and milk questions – what they feed the animals. If the answer is: purchased "feed", then such milk and meat is better not to take, since most of the blown feed already contain GMOs, antibiotics and growth hormones.
The quality is closer to environmental in those who independently feed the feed and do without import premix. Fully natural and healthy milk comes from free-range grazing animals that feed on natural, natural herbal feeds, as is common in organic farming. It is better to buy meat and milk in small farms, which contain up to 8 animals.
The less crowded the animals are, the less they get sick, the less the risk of containing antibiotics in products. Well, the natural smell of fresh vegetables and fruits, grown not industrial way, speaks for itself, it is impossible to fake.
Natural products are more satisfying, they are better absorbed by the body, they contain more vitamins, minerals, and micronuclei. With the right balanced nutrition with natural products, it is easier to maintain optimal weight for the body, while semi-finished products and industrial food, besides the fact that it has lost some of the nutrients from treatments and frosts, it also contains cheap, hard-to-absorb components.
To date, the safest way to quality ecological nutrition is either certified organic (eco, bio) products, or products grown in our own beds. Products from your garden / garden or from the forest can be considered environmentally friendly if you have not used GMOs, agri-chemicals, antibiotics, growth hormones, food additives in the process of growing or production.
And also if your site is far from industrial plants and highways, and the land and water for irrigation do not contain heavy metals and harmful chemical compounds.