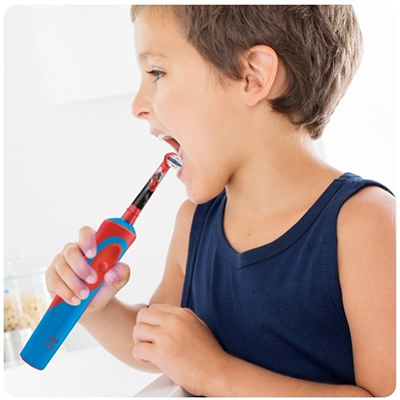 The Oral-B Stages Power "Star Wars" brush is absolutely safe for hard and soft tissues of the oral cavity, while it removes more bacterial dental plaque than a regular toothbrush. Cropped soft bristles are ideal for children and do not hurt the gums. The round shape of the cleaning head allows you to remove plaque from all sides of each tooth, preventing the appearance of tartar and caries.
The kit includes a nozzle with the image of your favorite character. This fall, the line of children's toothbrushes with fun designs Oral-B Stages Power "Mickey Mouse" and Oral-B Stages Power "Cold Heart" has been replenished with Oral-B Stages Power "Star Wars".
Why do 90% of children brush their teeth better with Oral-B Stages Power? It's all about the free Magic Timer learning app for smartphones, developed in collaboration with Disney.
With him, it is easier for a child to learn how to brush his teeth properly (and most importantly, to do it regularly!).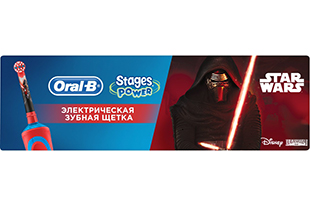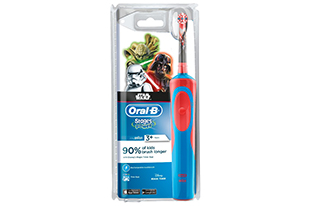 The Magic Timer application has several useful features at once:
an individual profile where a child can try on the image of a favorite Disney character. In Oral-B Stages Power "Star Wars", the collection will be complemented by heroes of the legendary space saga.
a system of rewards for regular cleaning and fearless trips to the doctor and a special album of achievements, which records all the child's successes in the difficult task of brushing teeth;
An unusual timer is a scratch picture that is gradually "cleaned" on the smartphone screen, motivating children to brush their teeth for at least two minutes. "Peeled" pictures are saved in the achievements album.
dental diary, which helps to monitor the health and dynamics of the development of the child's skills.