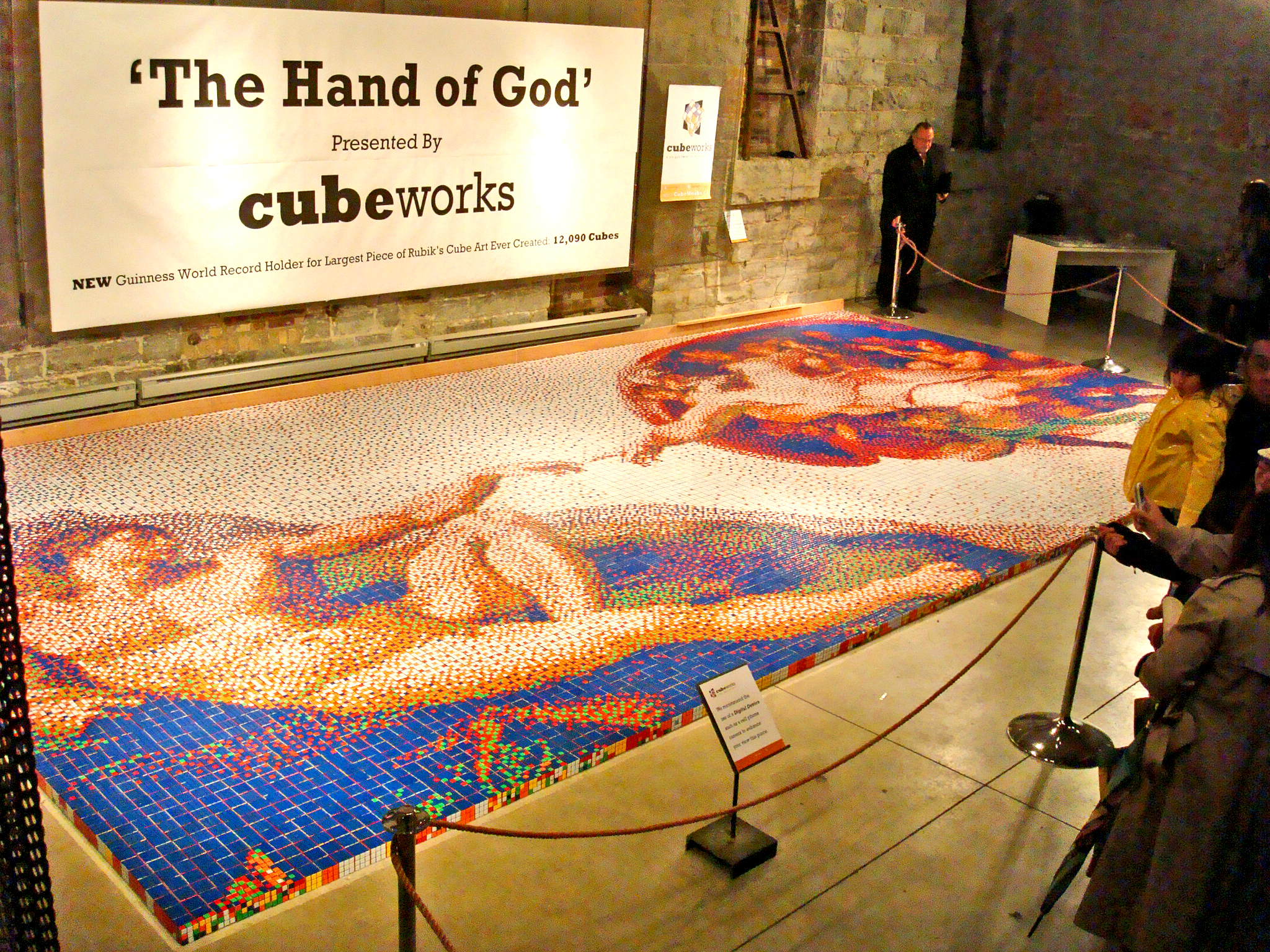 May 30, at the ARTPLAY DESIGN CENTER, a unique exhibition dedicated to the 40th anniversary of the Rubik's Cube opens. The exhibition of clever art CubeArt is dedicated to one of the cult inventions of all time, the subject No1 in the top three most famous ones that humanity held in its hands, along with the Kalashnikov machine gun and iPhone smartphones.
In Russia, the CubeArt project is supported by the Rubik's brand, which was founded by Erno Rubik, the creator of the puzzle No1 in the world. Anyone who is interested in learning how to build a Rubik's Cube will be able to do it during a Rubik's show, whose experienced instructors will reveal all the secrets of the puzzle and surprise them with their stunts!
Among the exhibits are the foremost and one-of-a-kind works of contemporary art by the Canadian studio CubeWorks (www.cubeworks.ca) – paintings, panels and designs collected from the Rubik's Cube and visualizing the most famous cultural objects. The central part of the exposition will be Michelangelo's grand creation, The Creation of Adam.
A unique atmosphere is created by the exhibition space itself, light and sound design, causing a good feeling of nostalgia. Some images go beyond the boundaries of the picture plane and really come alive in the space of the exposition. CubeWorks studio works include both original works and references to pop art as well as the most significant cultural icons of the latest generations.
And if art belongs to time and infinity, then the exhibition CubeArt is a fascinating creative experiment that invites through art to touch the history of the world.