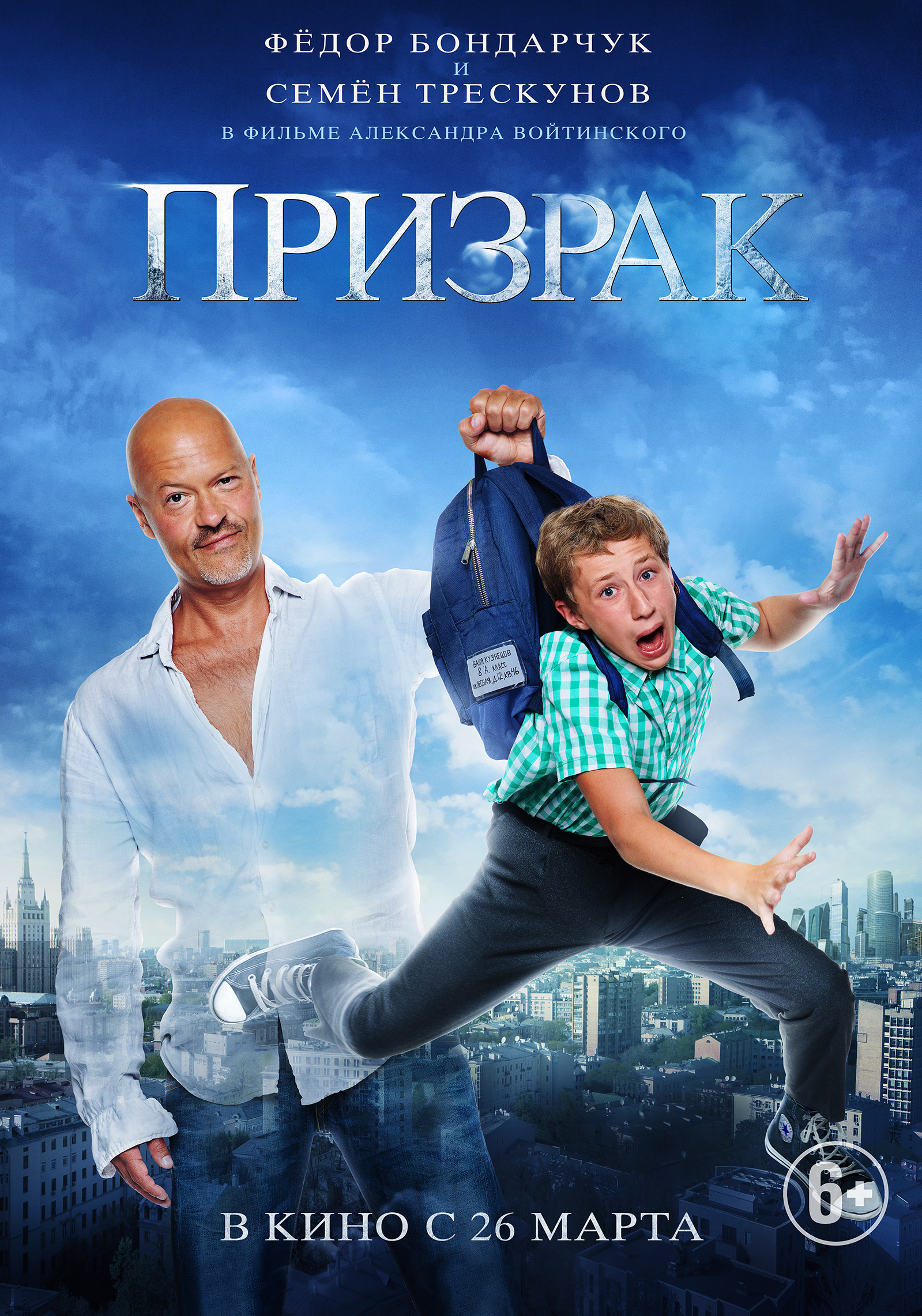 The film "Ghost" 6+
Director: Alexander Voitinsky
Production: Russia, STV Film Company, "Lightning Pictures"
Cast: Fyodor Bondarchuk, Semyon Treskunov, Jan Tsapnik, Anna Antonova, Ani Petrosyan, Sofya Raizman, Igor Ugolnikov, Ksenia Lavrova-Glinka, Alexey Lukin, Ruslan Sadkovsky
The film "Ghost" will be released on March 26, 2015. Our readers have the opportunity to win tickets to the pre-premiere show on March 19 at the October Cinema.
To do this, you need to take part in the survey in our groups in social networks: Vkontakte and Facebook.
The film will be interesting not only for children, but also for adults, since it raises non-children's issues: ambition and talent, the place of a person in society, questions of the meaning of life. The main character, Yuri Gordeyev, an ambitious aircraft designer and a favorite of women, was close to his triumph, but suddenly he crashed in a car accident. Now no one sees or hears him, he became a ghost, and only seventh grader Vanya Kuznetsov, modest and downtrodden, will be able to help him with this, because Vanya is the only one who sees him.
Yura has only a week left to complete the work of a lifetime and to raise the YUG-1 aircraft into the air, the hope of domestic aviation. "The project is at the junction of genres, comedy, mysticism and fiction, which in itself is unique to the national cinema," says director and producer Alexander Voitinsky.
From the very beginning, only the candidacy of Fyodor Bondarchuk was considered for the role of the main character. But hundreds of teenagers watched the role of Vanya before they stopped at the fourteen-year-old Semen Treskunove, who played in the television films "Traffic Light" and "The Other Side of the Moon".
"Semyon is not just an organic and gifted guy, he is a true professional at fourteen! – says Fedor Sergeevich. – And keep in mind that his schedule is scheduled until 2017. When I gave a hint that it would be nice to correct my schedule, I was politely but firmly answered: "Sorry, but the Seeds schedule does not allow us to do this!" Well, what to do, I tweaked! "Said Fyodor Bondarchuk with a smile.
"Bondarchuk was as cool as a rock," said the director. – Therefore, it seems to me, Semyon was a little shy about him. Fyodor also looked closely at him, he was cautious … And this conditional distance was only to our advantage, because in the film these two also did not immediately become close friends, this happens gradually. I will not disclose the final with their participation, but it is incredibly touching. "