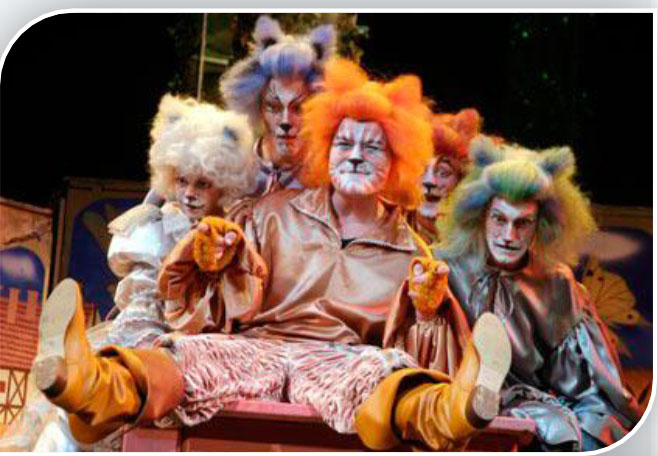 Each of the eleven performances is an event in itself: a big premiere or super hit, the most popular production of the season. Visit one of them – this is already luck.
Those viewers who will come to several performances of the Blue Bird League will be able to choose from the presented masterpieces the best one for their taste.
You can vote for your favorite show from April 5 to April 27 right away in the theater, or returning home and visiting the festival page on the website of the Central Children's Store on Lubyanka www.cdm-moscow.ru
Thanks for this unique event is worth both the organizers – as the First Theater Award "Crystal Turandot", and the Central Children's Store in Lubyanka. And this brings us to another event that will happen this year.
Schedule of the II Festival of Children's Performances "League of the Blue Bird"
April 5, Sat., 12:00 "Puss in Boots", Theater. Evg. Vakhtangov
April 6, Sun., 12:00 Aibolit, Central Academic Theater of the Russian Army
April 12, Sat., 12:00 "Ugly Duckling" Moscow Drama Theater n / a Armen Jigarkhanyan
April 13, Sun., 11:00 AM "All Others and the Dog" Moscow Central Puppet Theater. S.V. Obraztsova
April 13, Sun, 3:00 pm "In Search of Magic" Moscow Theater "School of the Modern Play"
April 19, Sat., 12:00 "The Mystery of the Old Cabinet" Theater on Malaya Bronnaya
April 20, Sun., 11:00 "Underweight" State Academic Maly Theater
April 22, Tue, 18:00 "Lelya and Minka" Russian Academic Youth Theater
April 26, Sat., 12:00 "The Prince and the Pauper" Teatrium on Serpukhovka n / d by Teresa Durova
April 26, Sat., 19:00 "Peter Pan" Moscow Theater for Young Spectators
April 27, Sun., 16:00 "Love for Three Oranges" Children's Musical Theater named after N.I. Sats