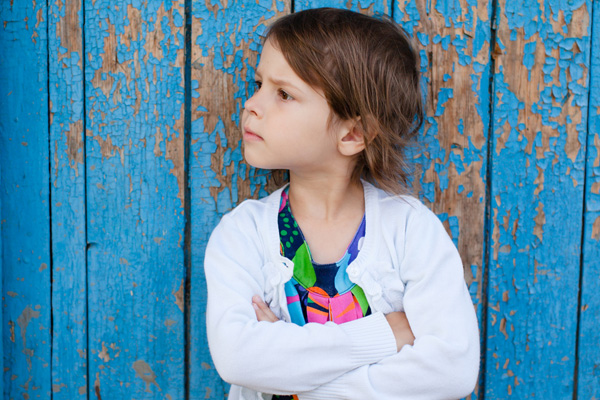 To be persistent, self-possessed, to have self-discipline is very important for a person. Most of our success and achievements depend on these qualities. That is why we strive to raise our will power, to teach independence and responsibility.
Only here the results of our efforts are not visible for a long time. Well, again, the child is crying in the kindergarten, although today he promised to pull himself together and part with you peacefully.
Again, I scattered my things and is not going to put them in place. And the drawing did not finish, and the book did not finish reading.
Will it really be spineless and weak-willed? Of course not. Just raising the will is a slow and difficult process.
Not only for parents, but also for the child himself.
Will is not an innate quality. But it begins to form early – in the first year of life.
A three-month baby, accidentally hitting a toy with his hand and hearing that it makes sounds, will strive to repeat its action again and again. This is the simplest motor skill, but it can already be called controlling one's behavior.
During the first year of the child's movements are becoming more accurate, in addition, there are speech, imitative skills, and all this contributes to the development of voluntary behavior.
This behavior has not yet been called the manifestation of will in the full sense of the word (will is the conscious control of one's psyche and actions), but strong-willed desires are definitely already visible. And everyone is different. "My girlfriend has a child of my age, and we often walk together.
Her son can sit quietly in a pram for the whole walk. Looks around, says something, is engaged in toys. If he suddenly becomes rosy, it's enough to give him a drink or just pat him on the head so that he calms down.
In general, walking with him is a pleasure. And my sitting quietly for about five minutes.
Then he starts to get up, tries to get out of the stroller, and you can't keep him by any means. If you start to seat him again in the stroller, there will be a real scandal.
Very self-willed boy. There is no year, but already so persistent! "In the same way, you can notice the difference when children eat or, for example, play.
One child will fold the pyramid until it succeeds, the other will leave it at the first failure. One can be persuaded to finish eating all the porridge (albeit with tricks), the other will not even be for dad and for mom.
If you say no, then no. And all because many traits are based on the properties of the nervous system.
This does not mean that obedient, malleable children will not develop will in general, and those who demonstrate stubbornness, will continue to do only as they want. This means that in the cultivation of such qualities as independence, perseverance, and restraint, individual differences must be taken into account.
"Sleep and sleep, and mother will come, sleep and sleep, and mother will come," the two-year-old Katya repeated with a patter. She really does not like to go to the kindergarten and really does not like to part with her mother for the whole day.
Especially sad to go to bed at a quiet time. She would have burst into tears now, but in the morning her mother promised to pick her up right after sleep.
Therefore, Katya is holding on. Who would know how hard it is given to her!
Toward two years, children have one of the most important qualities of the will – self-control. A child can hold back and, for example, not cry, even if you really want to. It may give up something pleasant or, on the contrary, agree to something unpleasant, if it is very necessary.
True, this behavior is still due to obedience, guilt or fear – the child has no inner sense of the need for this.
"I have been holding myself for a very long time," says Pavlik, mother of the playground's thunderstorm, "I can't take it anymore." I'll go take that typewriter boy away. "
It turns out, in vain mother told him about why you can not do everything that you want? No, not in vain. Instructions, examples, the specific requirements of adults – a necessary stage in the development of volitional qualities.
And these disciplinary measures must be sufficiently strict. But not tough.
Parents need patience to explain all their demands in a language that is understandable and accessible to the child, and then repeat it repeatedly. Only such austerity will bring good results.
The child will be able to build their behavior, finding a compromise between their own desires and norms of behavior in society. If to answer all the questions simply "no", then initially the result will also be good. The child will perfectly fulfill all that is required, but it will have nothing to do with the development of the will.
Moreover, it is these children who then show a complete lack of independence. They just don't know what it is.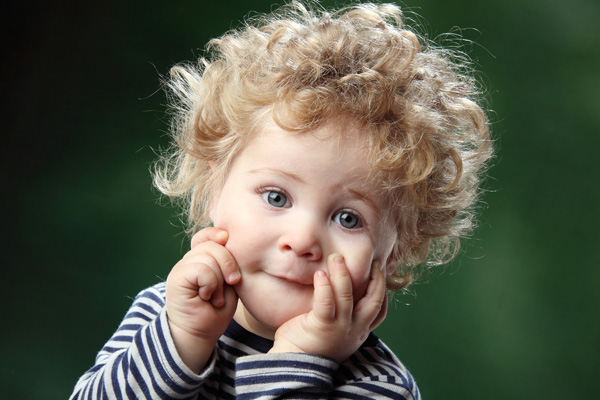 Maxim is four years old. He calmly goes with his mother to the dentist, because he is old enough to cope with his anxiety himself. We must not think about the doctor, and consider different pictures on the walls.
Then you will not be afraid and will not cry, as small. But that's why all this? What is the use of it?
Here he did not cry – and he just cured a tooth. And the boy sitting opposite, wept – so he also bought a toy.
Yes, this is a very important moment in rearing the will – to show the advantages of this quality. And, probably, one of the most difficult.
After all, children remain emotional beings for a long time, it is difficult for them to understand something consciously, they need to feel the benefits. A toy purchased as a reward can be a great incentive for the further manifestation of good qualities. But with such "deserved" gifts it is worth being careful.
For example, it is not necessary to specifically record, for what exactly the gift was bought, and in general a lot to talk with the child on this topic. It is not necessary to keep records of the right and the wrong things ("Today you told a poem, but then you did not finish the soup, and you made three comments for a walk.
So, there will be no gift – good boys always know how to behave "). Such an approach will ensure the pursuit of beneficial behavior, rather than conscious.
You can just say: "What a great fellow you are!" – and in the near future we should offer to buy a toy.
But you can not offer, and not to buy – especially if the gifts, and so are frequent. Moral incentives affect the child is also very positive. Children love when they are praised and when the results of their work are admired.
And here you can and even need to pay attention to details. "What a wonderful drawing! How did you draw such beautiful flowers ?! And these slender stalks!
And the rays of the sun! "Such praise – when not just" clever ", but listing everything, for which" clever ", and a positive surprise, is very conducive to the development of strong-willed qualities. Next time the child may not want to paint so carefully.
Mood will not, or, for example, want to watch a cartoon. But he will still strive to make it beautiful – to please you and enjoy yourself.
With age, the child's activities, of course, become more complex, and he cannot always cope with them himself. And here the danger of lowering the bar is great. "I paint a flower beautifully, and I am praised for it.
So I will draw it. My animals are not very successful. "
Help your child learn new and difficult things for him. Calm, support, offer to do together.
It turns out not immediately? It is very good.
More will be the joy of the result – more the desire to bring the work started to the end.
An important stage in the development of the will comes at the age of three to four years. The child already understands what is "necessary", "impossible", and at the same time strives for independence. By and large, now he can already manage his behavior consciously and purposefully.
But still it is too early to consider him fully adult and responsible. The child still very often needs adult control.
Psychologists love to conduct an experience that shows how difficult it is for a child of this age to act against their desires. A group of four-year-old children are invited to take the ball out of the box with a spatula.
The task is very difficult (in fact, it is impracticable, but the children are not told about it), and they are promised a prize for it.
When children stay together, they are really trying to get the ball, as they were explained, and the returning adult is told that it didn't work. And if, after an explanation, the children are offered to get the ball in turn, alone, then they all cope with the task and happily show the experimenter the ball. "How did you get it?" Asks the adult. "Spatula", – the child responds without batting an eye.
After the experiment they change a little – before the start they ask the children questions like "Why is it so important to always tell the truth?", "Is it possible to deceive adults?". All answered correctly and clearly, but … the results were exactly the same.
It is hard to be principled, being alone with a possible prize.
Do not give your child too responsible and morally serious tasks and treat him sternly if he was unable to demonstrate iron will. In general, you should not often say a child "You must" – neither at this age nor later. Too many commitments cause either passivity and the desire to avoid any responsibility, or aggression and the desire to do everything in defiance.
Re-educate the child later, to rid him of negativity, stubbornness is much more difficult. Let's be able to show independence, sometimes even insist on their own.
There will be nothing terrible if after you have forbidden something, you will allow it. The child needs victories of this kind – it is they who strengthen his will.
And they contribute to the fact that in his actions he will be guided by common sense.