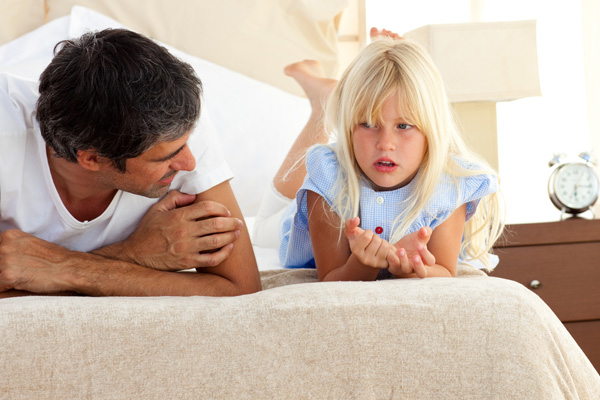 To respect a child, to tell him the truth, to trust him, to listen to him, to talk with him … A child who was previously considered to be an insensible being, became a "person". However, it happens that, trying to put a theory into practice, we interpret it incorrectly. So, the most fashionable axioms of modern education and how to properly interpret them
What it means From birth, the child already has everything that allows him to develop. A child cannot be considered an inferior small creature.
A child lives just like an adult, and parents must learn to listen and understand him.
As we understand it, "Everything to understand" has acquired the meaning "to allow everything". When a child is naughty, parents cannot say no to it, and everything ends with the fulfillment of any request.
Little by little the baby becomes the real head of the family. But Dolto insisted on compliance with the measures! She believed that the child should have not only rights, but also responsibilities.
He needs to learn to respect his parents.
If the child is less than five years old, then yes. You need to understand that the brain of the baby is still immature.
It seems to you that the child will explain to you what the cause of the disorder is and you can understand it. This is not true. The baby is in the grip of the mood.
He himself does not know why he screams and rolls on the ground. It is stronger than him. Scold is useless.
Take it in your arms to help calm down. As an excuse, tell others: "He's just tired."
The child will know that he understood, and imbued with confidence in you. But if a child older than five years is often capricious, it is worth consulting with a psychologist.
Jealousy is an inevitable feeling that makes children suffer. If you scold the older child for pinching his younger brother, you will hurt the older one.
The child will think that he is bad, worthless, and the younger brother only brings him trouble. Even his mother does not understand him now. At the first opportunity, he will begin again for his own.
It is better to put the baby in a place where the child could not get it, and say out loud, recognizing the dignity of the elder: "What a stupid kid! We love him, but how we are tired of him! "This baby is a miracle for you, and for a child he is" silly "who pisses into bed, screams all the time and does not even know how to play. He does not understand why adults so admire a creature that can not do anything!
If it attracts attention, maybe drop to its level? Tell the child: "You know, this poor kid can't do anything. He does not know how to assemble a designer, as you, he does not know how to walk either.
How nice that one day he will become like you. For this we love him. "
Convinced of your love, the child, without any doubt, will soon fall in love with his younger brother and will take care of him.
Up to 4 years old children can hardly endure separation from their parents. Is he crying in bed?
Go see what happens and calm the baby. Sometimes it is enough just to hold his hand or sit a little nearby. If the baby is really hard to fall asleep without you, you can lie down with him on the sofa in the living room until he falls asleep and then move to bed.
But do not let the baby sleep in the marital bed. This is not his place.
Running and gesturing are the normal needs of a child. You can't forbid him that. Just make sure that it does not really disturb the neighbors.
But quarrels and fights between brothers and sisters need to stop. Dissolve in different rooms or offer to do something together to calm them down (drawing, making mosaics).
In no case. If the baby is healthy, he has the right to skip lunch or ask for pasta instead of vegetables. Parents should cook and offer it to the baby.
Whether or not a child decides, of course, if he does not periodically refuse to eat and this does not affect his weight.
Do not forget that the main thing for a child is his needs, not desires. It is better to watch an interesting show together and discuss it.
In this case, the TV performs the same function as the picture book or song. It's not up to the child to decide when to "use" the TV.
You should help him learn new things, not give up his desires for his sake.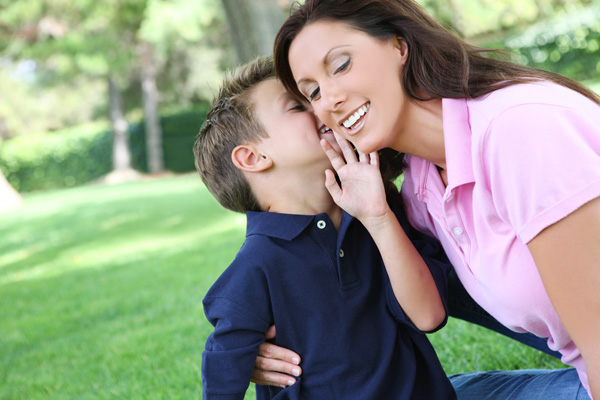 What does it mean When a baby comes into the world, it already "owns" some information recorded in the subconscious. He does not know how children appear, but he understands that at the heart of life lies the sexual encounter between a man and a woman.
As we understand it. Once a child knows everything, then you can hide nothing from him and show him everything. There is nothing wrong with walking in front of a child in the nude, washing with him, kissing him on the lips.
So thought the rebellious generation of parents in May 1968. But Dolto insisted that bashfulness is a part of respect for children.
The baby feeds on mother's milk. The child knows this, and for him it is a natural process.
At first, the baby will be interested in watching the nursing mother, but this scene is not for him of any sexual nature.
No, the toilet is too intimate, you have no right to go there with your child. You also should not check whether it is wiped well.
This is her business. Do not worry: even if she didn't do it as well as you wanted, it is not dangerous in terms of hygiene, if your daughter takes a bath every day.
All children are curious, they are interested in how the body of another looks. Do not worry if you find five-year-old children giggling under a blanket.
Close the door and do not interfere with them to play, but then tell your baby that his body belongs only to him and he should not allow another child, and even more so an adult, to do what he is embarrassed or disgusting to him.
What does this mean? The baby can talk about what really concerns him. Of course, he cannot understand the meanings of words, but he is able to grasp their emotional meaning, which is very important to him.
For example, a child can be told that his birth was not planned or that one of the parents died. Speaking to him in ordinary language means "speaking the truth."
Do not hide from the child of important events for him and lie to him.
How do we understand this? After learning that "you need to talk with the children and tell them the truth," the parents decided that they could tell EVERYTHING without exception. Parents began to confuse vital things with the usual daily chatter. By the phrase "telling the truth", some parents also understand that they can trust their children to adult care (trouble at work, quarrels in the family, desire to get pregnant).
However, it should not be forgotten that this is not a child's business – to listen to the complaints of adults and to go into their problems.
If the child is not told in which position he was conceived, then why should he know that fertilization took place in a test tube? We are talking about the technical side of conception. This does not affect the fate of the baby.
Of course, if this is known to the whole family, you should not hide the truth from the child.
Children can not lie? Many parents realized that in order to be honest with their children, they should certainly tell them that Santa Claus is just a disguised man. A lie and a fairy tale are not the same thing!
Santa Claus is a fairy tale, a distant mystical character who brings gifts to everyone and is the embodiment of generosity. It helps children grow up optimistic.
When (usually by 5–6 years of age) the child has doubts about the existence of Santa Claus, tell him the truth, but suggest an alternative: "You will help us choose gifts for everyone."
But this truth does not really concern him. The child is completely uninteresting.
Children's minds are not able to understand the reasons for the separation of parents. Yes, and what will you tell him?
That his father betrayed you, deceived you, hurt you? This will only fill the baby's head with absolutely unnecessary negative thoughts.
For a child, dad should always be dad. The kid has the right to know only that you loved the man with whom you conceived him.
No matter how complicated your relationship is right now, you still respect this person for being the father of your child.