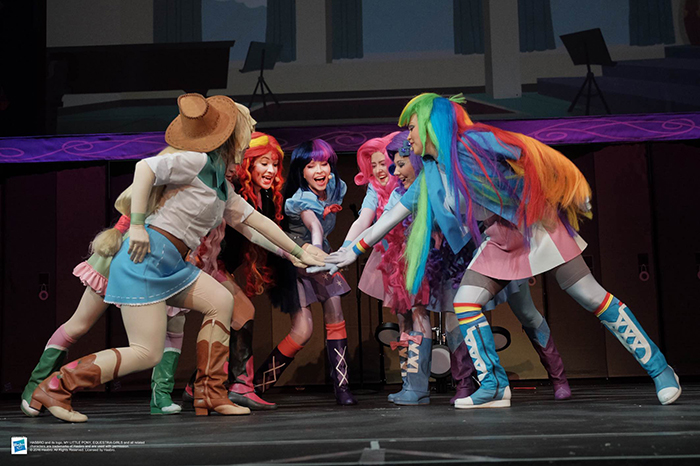 "The Battle for the Crown" is a bright theatrical interactive show for children and teenagers, created in the spirit of the animated series My Little Pony. Famous songs and music from the animated series, a large multimedia screen to which part of the action will be transferred from the stage, colorful set design, original life-size puppets and costumes – all this will take the children to the already familiar fairy-tale world and a festive New Year's atmosphere.
During the show, children can play with their favorite characters, take part in the battle for the crown, dance, take pictures with the characters of the animated series and find out what real friendship is.
Already in the lobby, children, passing through the portals' mirrors, will find themselves in the New Year's city of magic – Ponyvil! There they will be waited by aquagrimers, play zones, a colorful photo studio, contests, practical jokes and even a pony fair with a huge amount of New Year's gifts: toys with cartoon characters, decorations and other magical things.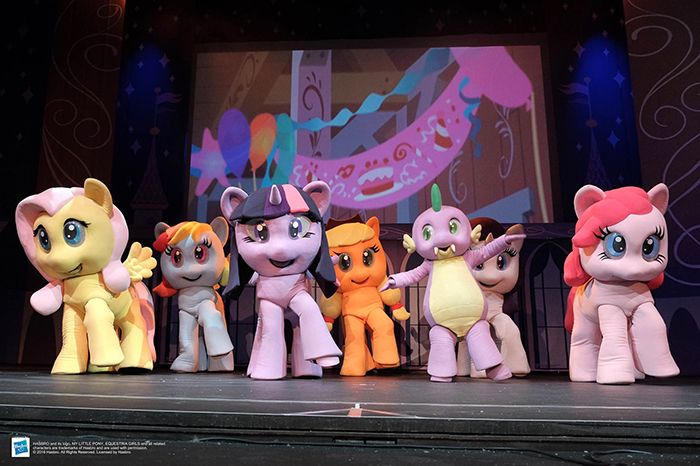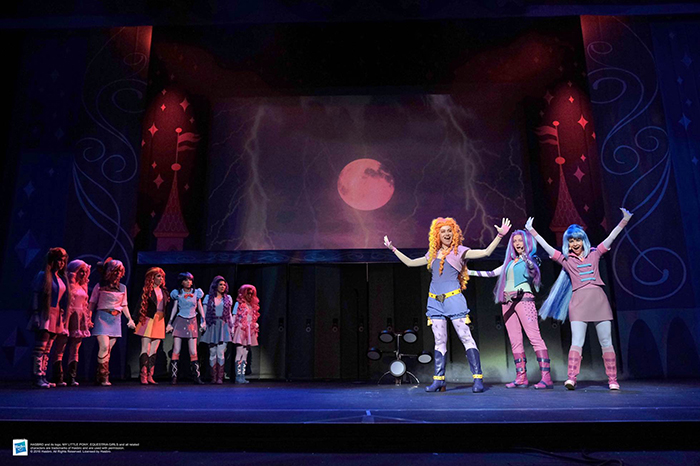 The performance is recommended for children from 3 years old.
(Children up to 3 years old pass one ticket with an adult)
The duration of the performance is 70 minutes.
Venue: IMC "Planet KVN", Moscow, st. Sheremetyevskaya, 2.
Dates and times of performances:
December 22 – December 25, 2016: 10:30, 13:30, 16:30, 19:30
December 26 – December 30, 2016: 13:30, 16:30.
January 2 – January 8, 2017: 10:30, 13:30
Ticket prices: from 400 p. up to 3 500 r.
The cost of a sweet gift: 550 rubles.
Tickets on the website, on the websites of ticketing agencies, at the box office of the city and by calling 8 495 215 00 00.