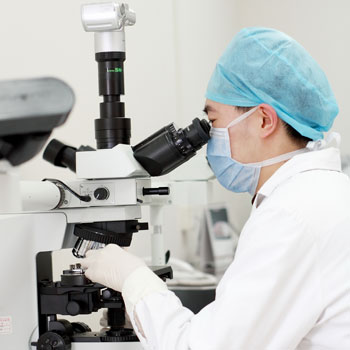 This is a biopsy of the tissue lining the uterus. For analysis, a small sample of such tissue is required.
It is examined for the presence of nerve fibers in it, indicating that a woman develops endometriosis.
A new technique called "endometrial biopsy" was tested on 99 women who complained of pelvic pain and 34 women who did not have symptoms of endometriosis. Based on the test results, it turned out that in the first group of 64 patients with this disease, it was detected in 63 cases.
In addition, it turned out that 29 women from the second group also had endometriosis, as evidenced by biopsy data.
Currently, laparoscopy is used to diagnose endometriosis. It is performed under general anesthesia and may adversely affect the ability of the woman to become pregnant in the future.
Developers of the new method claim that endometrial biopsy is less dangerous from the point of view of intervention in a woman's body with undesirable consequences than laparoscopy. In addition, it allows you to identify endometriosis at the initial stages, and therefore, the treatment of the disease will be more timely and effective.
In endometriosis, the tissues of the inner layer of the uterine wall (endometrium) grow beyond the limits of this layer. The disease is genital (within the genitals – the uterus, ovaries) and extragenital (outside the reproductive system): navel, perineum, intestines, and so on) and leads to undesirable functional and structural changes in the reproductive system.
Endometriosis develops mainly in women of reproductive age, although cases have been described when men suffered from this ailment. The scale of the problem can be judged from the fact that in only one small UK about two million women in age from 25 to 40 years are affected by endometriosis.