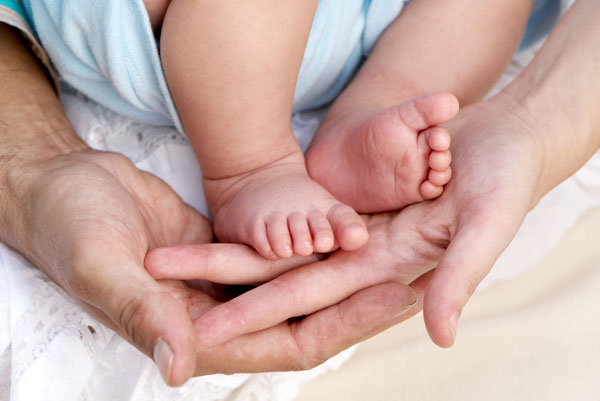 And many people really find them again, because they either do not feel the discomfort associated with physical changes after childbirth and child care, or simply quickly overcome it. But sometimes it also happens that a woman, before the birth of a child who enjoyed sex, after birth, for some reason loses all interest in him.
It is curious that in men such a "change of mood" is extremely rare. And usually it is associated with psychological trauma received at the time of presence at birth without the necessary preparation. But in this case, he loses his interest not so much in sex as in his wife as an object of sexual attraction.
So the lack of desire to renew the marital relationship after childbirth is an exclusively female problem, moreover a psychological rather than physiological one. Where is its source hiding?
The answer suggests itself: snuffles in the crib and as if it requires our every second attention – before that now ?! But the point, of course, is not in the child and not in caring for him, but in relation to what happened in your life.
What changes are we talking about and why do they sometimes act on young mothers in such a strange way?
Firstly, the idea that a child is forever cannot but affect your existence. Yes, yes, it is this little man who binds you hand and foot and at the very moment when you finally gained the desired independence, you became independent and mature. Moreover, you have just found your happiness in the form of a beloved husband, knowing in your heart that you can deny this person a special place in your life at any time, which gives the relationship a unique charm.
And now, against the background of undisturbed happiness, a baby appears: a person whose call you have to respond at any time of the day or night and with whose "opinion" you have to reckon with the rest of your life, regardless of your desires, mood, or career growth stage. Of course, not every woman is definitely aware of this, but everyone feels intuitively.
By the way, such experiences often underlie postpartum depression, when you don't want anything, and especially … sex.
Secondly, it is abundantly clear that after the birth of a child such a responsibility falls upon you, which has never happened before. This feeling is the very burden that young parents so often get tired of. It would seem that responsibility can be divided into two, why then is a woman "bending down to the ground"?
Perhaps because the mother is the only real steward of the life, death and health of the baby, especially in the first two years of its existence. Constantly responsible for the small, the woman is in a peculiar tone, which does not allow her to relax, much less allow such "selfish" and "carefree" joys as sex.
As a result, he loses all meaning for her.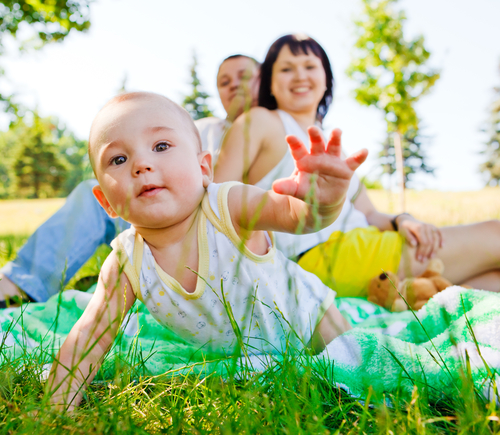 Thirdly, after the birth of a child, the relationship between husband and wife changes: they cease to be just a loving couple, and become mom and dad. This is great, but there is a danger that lies in wait for all spouses who have been living together for a long time – the danger of becoming deep relatives.
A child, your new roles and other "callsigns" of each other (Mommy, Daddy) introduce an additional threat to the transition from the status of loving hearts to real parents. What kind of sex is it all about?
Mom and dad live for a child who is not interested in your relationship, moreover, they can upset him or cause a feeling of jealousy because they love someone else besides him.
Fourthly, with the advent of the baby, a certain inner confusion may begin in young parents. For example, a woman unexpectedly discovers that she treats her son and husband in approximately the same way: motherly.
Previously, it was not so noticeable, since for it there existed only one object of love. Now their number has doubled, and the young mother can not always quickly understand which of them is now in front of her. As a result, she begins to subconsciously protect both of her sexual attraction and ceases to want a husband.
It is noteworthy that with other men she does not have such a problem.
What to do with it? Most importantly, do not panic: almost all married couples sooner or later pass through such tests.
The danger is greater, the less you realize it. That is why you first need to understand what is happening and what kind of relationship you are confused.
Do not forget that the experience of child-parent relationships you have is large enough, moreover, you have acquired it easily and imperceptibly, gradually growing into your own family. Perhaps that is why you are "slipping" on this more familiar way, building relationships with your own husband.
As for adult sexual experience, you can only acquire it yourself, so it is much more modest, and you have to overcome the difficulties yourself.
Fifth, it often happens that, having given birth to a baby, a woman completely dissolves in it, "leaves" it. And there is nothing surprising in this: the relationship with the very small is very different from the relationship between adults, if only because the baby really cannot live without you. Agree, it is so cozy and it seems so endless!
After all, until you can even imagine that the child will say: "Honey, I am so tired today, it is better not to touch me," or go to drink beer with friends. Finding a source of all-consuming love, affection and warmth next to them, relationships with adults can lose all meaning for you. After that, most likely, it will seem to you that the spouse has become cold to you, and friends live well without you, and if so, is it worth investing in this relationship?
What is dangerous this way? Reflecting and acting in this way, you risk turning the child into the only close person, and this is dangerous not only for the baby, but also for your marriage and for you.
Here, not only the joys of sex will be at stake, but also destinies – both spouses and children.
What to do with it? Try to accept the imperfection of the world. Of course, compared with childish love, the heart of an adult may seem half empty.
But it is not necessary because of this to give it up.