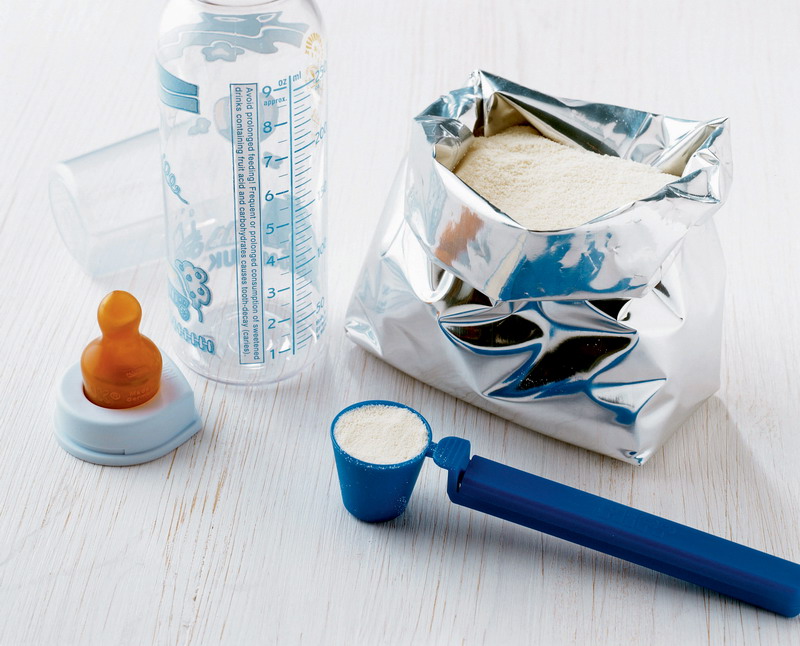 To the composition of infant formula was as close as possible to women's milk and consistent with the characteristics of the metabolism and digestion of the baby, they include special components. They help the child's body to develop properly and fight infections, improve the functioning of its organs and systems.
What useful substances can be found in modern mixtures?
Prebiotics. Their task is to help the growth of beneficial bacteria in the intestines of the baby.
To do this, oligosaccharides, a special type of carbohydrate, are introduced into the formula. Thanks to them, the digestive system of the baby copes better with its responsibilities.
Oligosaccharides are found, for example, in such mixtures as Nutrilon 2, 3 (Nutricia), Frisolak 1, 2 (Frieslandfoods), Nestozhen 1, 2 (Nestle), Agusha Gold (Wimm-Bill-Dann).
Doctors who are prone to intestinal difficulties are especially recommended by doctors for mixtures where oligosaccharides are represented by a substance such as lactulose. It is included in the products of Samper Bifidus (Semper) and Theme 2 (Unimilk).
Probiotics. These are living microorganisms (lacto-and bifidobacteria) that live in the intestines of each of us.
They help digestion, fight intestinal infections and allergies, strengthen the immune system. Mixtures with probiotics can be either fresh (NAN 2 (Nest¬le), Nutrilak BIFI (Nutritek), Hipp 2 with aktobakteriyami (HiРР), and sour-milk (NAN sour-milk (Nestle), Agusha 1, 2 sour-milk (Wimm- Bill-Dann "), Nutrilak KM (" Nutritek ").
Nucleotides. These are complex biological substances that play an important role in many processes of the body: for example, they are involved in the metabolism and energy supply for cells, serve as building blocks for DNA and RNA, affect the immune system.
It is known that children receiving mixtures with nucleotides develop better and gain weight, they rarely have problems with the intestines. Where to look for nucleotides?
In mixtures Enfamil 1, 2 (Mead Johnson), Nutrilak with prebiotics and nucleotides 0-6, 0-12 ("Nutritek"), Nutrilon 1, 2 (Nutricia).
Fatty acid. More precisely, one of their species with an impressive name is long-chain polyunsaturated fatty acids (LCPUFA).
Without them, metabolic processes can not occur correctly, and you can find them in special products: NAN 1, 2 (Nestle), Nutrilon Gold (Nutricia), Frisolak 1, 2 (Frieslandfoods).
Have you decided to buy a particularly useful mixture for your baby? Before you go to the store, do not forget to discuss this idea with your pediatrician: only he will be able to tell you what is best for your little one.