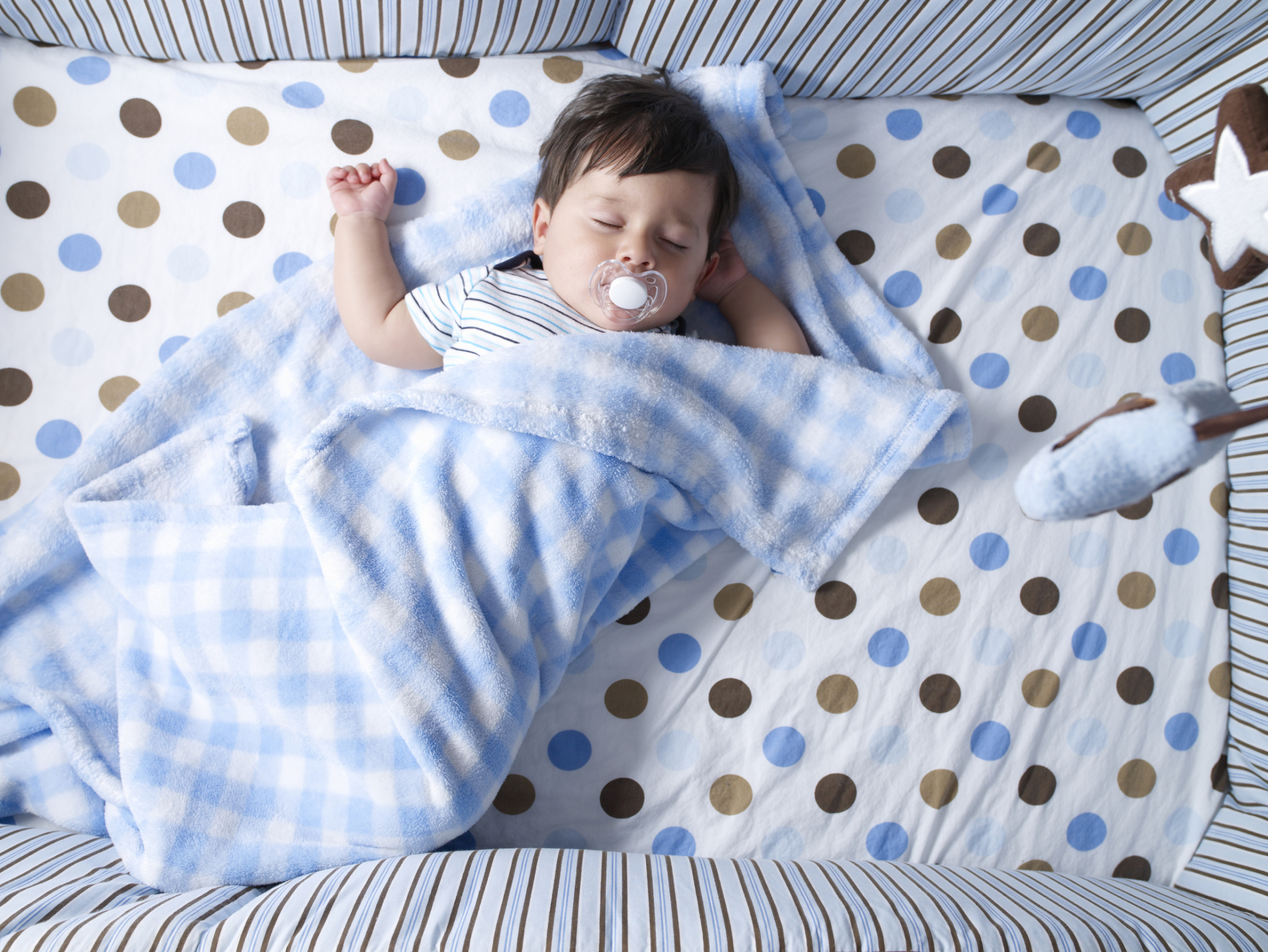 The main principle that must be followed when choosing clothes for a baby is as follows: children should not be wrapped up or dressed too lightly. And since each child perceives heat and cold in its own way, it means that it's impossible to determine the minimum and maximum of things that would fit all children. However, there is a solution: in order to understand whether you have made a mistake when choosing clothes for a little one, watch how he behaves.
If the baby feels comfortable, he will fall asleep and will sleep peacefully on a walk and at home. Plus, do not forget to ensure that the temperature in the nursery was not lower than 18 ° C and not higher than 22 ° C.
These conditions will allow you to dress your baby in two blouses (one cotton, and the other a biker one), flannelette sliders and a thin cap.
Until the baby is 2 years old, give up the attributes of sleep that we all are used to: soft pillows, down blankets, thick feather beds. On an elastic mattress, lay an oilcloth and a sheet-cover with an elastic band – so you can be sure that the baby will not get confused in it. Do not put a pillow, plush toys or any other items in which the child can hide his face.
When you sleep, put the little one in a comfortable jumpsuit and cover him to the waist with a light flannelette blanket.
If it seems to you that the child's room has become cool, warm it by listening to the advice of specialists.
Do not put in a child heater with an open spiral, "blowing" or "fireplace" model. First, they burn oxygen, and second, they are unsafe. Heat the air in the room will help you oil heater.
If you decide to warm the room with the help of carpets, remember that in the nursery it is better not to lay the usual products, which can accumulate allergens. Prefer them to special children's carpet with a small pile – among other things, it will be easier for you to clean them. Do not fix the carpet on the floor: you should always have the opportunity to wash the floor under it. By the way, it is good if you make sure that it is made from natural materials.
Regardless of the time of year, the child's room must be cleaned every day, and this must be a wet cleaning. If you do not really like the ecology of the place where you live, or the baby shares the same room with you, use air purifiers that will make the air safer for the child.
When choosing a model, give preference to devices that clean the air without ionizing it.