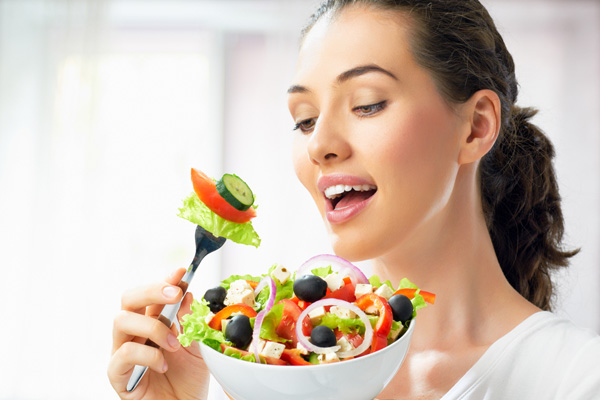 Refusal of animal food for the original vegetarians has always had a sacred meaning. For example, Hindus and yogis still believe in the transmigration of souls.
If we proceed from this philosophy, then any living creature, whether it be a chicken, a rabbit or a shrimp, may inadvertently turn out to be the earthly incarnation of some distant ancestor. It is clear that the preachers of such ideas a piece of meat in the throat will not get under any circumstances.
Progressive humanity has not believed in such parables for a long time. So it turns out that, adopting the tradition of vegetarianism from the East, the West deprives it of spiritual meaning.
As a result, not only animal advocates are lined up under the banner of the "vegetable diet," but also fatties and even adherents of a healthy lifestyle who dream of throwing off ballast. Dispel hopes losing weight can be a textbook example of life.
It is enough to recall Christian priests: not all of them are distinguished by ascetic thinness.
It is possible to debunk the myths of ever-healthy people with the help of a biology textbook – it is enough to read them a paragraph about the role of proteins in the body. Fighting ethical convictions is an ungrateful mission, besides animals are really pitiful.
Although, saving the smaller brothers, it is probably still important not to destroy oneself.
Our cells are made of protein. After they die, the protein is not excreted from the body, but is broken down and used again.
In other words, its total number remains the same. On the basis of this discovery, a number of physiologists at the beginning of the last century concluded that there is no need to get proteins with food.
But they were wrong. Protein reserves are constantly updated, and the amount that is contained in the cells is not enough for us.
Any dispute between a vegetarian and a meat-eater ends with the eternal question: can a person do without animal protein or does he have enough plant protein? Both are composed of amino acids.
Amino acids are replaceable and irreplaceable. Essential of only 9. In animal products, they are found in the complete set. Despite the fact that proteins in chicken meat and eggs or in dairy products and beef differ in structure, the set of essential amino acids will be the same here and there.
Eggs take the first place in their content, followed by milk, meat, fish and cottage cheese.
The amino acid protein "breaks up" in the stomach. Then the body uses them as bricks for the construction of its own proteins.
We must receive the "magnificent nine" daily with food in certain quantities. Herbivorous animals, which vegetarians like to classify themselves with, thanks to the special structure of the digestive system, can break down the cell wall of plants and pick up essential acids from there. Our stomach and intestines are not capable of this.
We assimilate essential acids from plants with great difficulty, but we can obtain them in their entirety from animal products. This evolutionary logic is much more useful to realize, and not to ignore, in order to reconcile, finally, with its omnivorous kind.
It takes a little for a person to have proteins – their share should be at most 20% of the daily diet, and only half of them is animal protein. To get everything you need, nutritionists advise 1−2 times a week to eat red meat, 2−3 – poultry, 3−4 – fish and seafood.
The daily portion of animal products is better divided into 2 parts. If you eat 200 grams of meat in one sitting, it will be harder for the stomach to digest that amount of protein and fat.
It is better to eat cottage cheese or an egg in the morning, and in the evening – a piece of chicken, fish or beef. Any meat, fish and poultry is desirable to combine with vegetable side dish or berry sauce.
In vegetables and berries a lot of vitamin C, which is necessary for the absorption of iron.
From animal food, we assimilate 90% of proteins. Since they all consist of essential amino acids, meat eaters are automatically out of danger.
Optimally digested proteins from dairy products and fish. From the meat they are absorbed a little worse, with better processed poultry and beef, somewhat more difficult – pork and lamb.
For man, flora is primarily a source of replaceable amino acids that our body can synthesize itself.
Vegetable proteins are absorbed in the intestine by 60−80%. Proteins of wheat bread are best absorbed from high-grade flour, the worst of which are plants that contain special substances – purines. This group includes legumes – the basis of the "vegetable diet".
Purines cause bloating and flatulence, interfering with protein digestion, and our intestines are poorly adapted to such food. But why then are the Indians still alive?
Over the course of many centuries, the original vegetarians have become like herbivores and have learned how to digest plants more efficiently than we do. Given that in fruits and vegetables, essential amino acids are still present, even if not all at once and in much smaller quantities, they get the "magnificent nine". But in order to achieve this, they have to mix plants of different families, competently combining seeds, cereals, nuts, vegetables and fruits of all imaginable species.
And, it seems, they have succeeded in this science.
In order not to suffer from a lack of vitamins, minerals and proteins contained in meat products, it is not enough to include carrots, cabbage and tomatoes in the menu. Vegetarianism originated in warm countries.
The Hindu fruit and vegetable basket cannot be compared with the standard fruit and root set of a middle-latitude resident. It's all about the climate. Native vegetarians are much more likely to improve their plant diet.
Every day they put down such a flora that our man never dreamed of. It is possible that strange fruits, the names of which we can't pronounce, have special properties or are easier to digest than the vegetables and fruits we know.
Western scientists have just begun to conduct research in this area. In any case, this biodiversity is not available to the ordinary Russian.
On a tropical product that you can buy in the supermarket, you should not hope. First, the range is too narrow. Secondly, the quality brings: Egyptian mango, grown "for themselves" and for export, differ as day and night.
Thirdly, exotics often have strong allergic reactions, because the body gets used to products grown in its native land. And there are not enough enzymes for unusual varieties, hence digestive discomfort and a minimum of benefit.
Our harsh climate also stands up to protect meat eaters. In the cold season, a person needs more calories to warm up, and this requires fat.
In the fruits of it is very small. Vegetable oil is not much to drink. Our ancestors had no choice but to lean on animal products, in which there is a lot of hidden fat.
By the way, Hindus, yogis and Buddhists migrating to Russia do the same, and they practiced vegetarianism in their warm homeland. In our climate, many of them begin to eat meat simply because otherwise they cannot survive.
So it's hard to be a vegetarian in Russia, and doctors say that it is also harmful.
If, despite all the arguments, you decide to stay or become a vegetarian, expert advice can help reduce the risk of a deficiency of beneficial substances:
Combine all available varieties of vegetables, fruits, roots, cereals, seeds and nuts. Vegetable oils also alternate.
But you shouldn't lean on mushrooms: a person is simply incapable of assimilating protein from them.
Often include beans in the menu – this is a good source of amino acids. Soy – the leader in their content. This is the only plant that corresponds in composition to amino acids to meat.
But soy is not a panacea. Firstly, it is almost all genetically modified. Harmful or not, it is unclear, but tests on mice do not bode well.
Secondly, soy contains phytoestrogens – a plant analogue of female sex hormones. Studies have shown that excessive consumption of soy can cause disruptions in the hormonal system of both men and women.
Thirdly, Russians got acquainted with soy only 10 years ago, so there may not be enough digestive enzymes for this still unusual product. Nevertheless, many nutritionists advise vegetarians to include it in their diet regularly, but not every day.
Drink vitamin-mineral complexes at least twice a year, especially in autumn and spring. According to the latest recommendations, they can be taken all year round, only then it is better to change the drugs – after some time they become addictive. In addition, nutritionists do not prescribe vitamins and minerals to vegetarians, because this is an additional burden on the liver and kidneys.
If you feel worse, you must first be tested. Only then the doctor will prescribe special drugs that will help fill the shortage of a specific beneficial substance.
On the recommendation of the doctor, the lack of protein can be replenished with the help of special protein drinks. They include either animal, or vegetable, or synthetic proteins.
The last two varieties do not contradict the ideas of vegetarianism.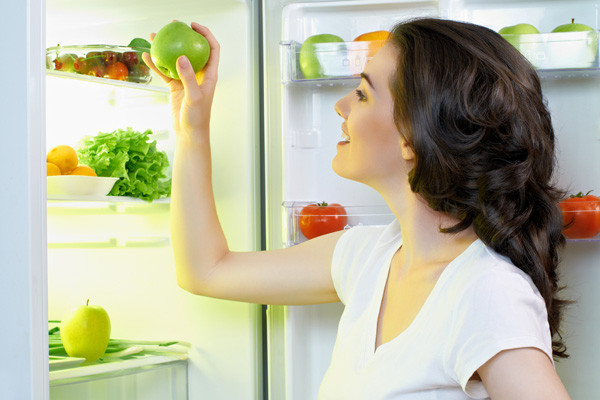 With a lack of protein, the formation of enzymes and hormones is disturbed, the work of the cardiovascular and urinary system is lost, the musculoskeletal system suffers.
Proteins play an important role in the immune system, therefore, when they are deficient, immunity decreases, in particular, wound healing worsens. They also neutralize some poisons and toxins that have entered the body from the outside, and on this flank the defense also weakens. Protein is also important for the nervous system: it helps relive stress.
But it's not just proteins that can be shortened in half with plant-based food and special supplements. Animal products contain fats that are necessary for the absorption of certain vitamins. Meat and milk – the main source of iron, calcium and zinc.
These minerals are best absorbed by man from there.
For example, we are designed to digest bivalent iron best. In this form, it is contained only in animal food. At the same time, iron is best absorbed in combination with vitamin C, which is rich in herbs and fruits.
So the combination of animal and vegetable products in the human diet was thought up by nature itself.
In vegetables, fruits, seeds of iron is also very much, only in them it is trivalent, and therefore it is very poorly absorbed. And vegetarians suffer from this. Iron is necessary for the formation of hemoglobin.
It is the only protein in our body that delivers oxygen to the tissues. It is not surprising, therefore, that the adepts of vegetable doctrine often develop iron deficiency anemia, even among those who eat dairy products and eggs.
And those who do not consume a single gram of animal food often face calcium deficiency, because this macrocell is best absorbed from milk and its derivatives. Calcium is present in plants, but again not in the best form for humans.
Moreover, all sorts of vegetarians often have vitamin B12 deficiency, because it is found only in animal products.
It is not yet possible to fill the shortage with the help of vitamin-mineral complexes. In modern preparations, synthetic analogs are used, therefore, "artificial" calcium and iron are absorbed only by 30%.
Unused residues are excreted in the urine. It is easy to see that during the intake of vitamin-mineral complexes, it acquires an unusual color and mineral smell.
As a result of the daily dose of useful substances indicated on the package, we do not receive. To meet our daily needs, it would have to be at least tripled.
Both manufacturers and doctors know this, but they don't want to take responsibility – they fear an overdose.
The ideas of the "vegetable philosophy" most often infect adults, who in their life have eaten plenty of meat, just at some point they felt sorry for animals. Ethical considerations – a personal matter, if a person is responsible only for himself. Another thing is young parents recruiting vegetarians of their own children, often from an early age.
However, both children and adolescents need animal-like foods. Refusal from meat is dangerous for their health.
Although adults are also at risk.
We experience an acute need for proteins in those moments of life when we need building material: when we grow, develop, restore the body after a serious illness or operation. So it's not just about infancy and puberty.
Especially since growth processes end in girls by the age of 25, and in boys by the age of 27. Further, the need for protein is somewhat reduced, because the metabolic processes begin to slow down, but it does not disappear anywhere.
Our cells, hair, nails grow constantly, and the upper layers of the skin are completely renewed once a month.
Moreover, proteins make up half the mass of the human body, and during life their composition is completely renewed at least 200 times. But since the need for protein decreases over the years, the risk of developing a deficiency of nutrients due to vegetarianism after 25–27 years becomes less.
Although we should not forget about iron and other minerals, the main source of which is animal food.
In maturity and old age, we need them no less than in childhood and youth. The need for iron (namely, meat) is exacerbated after surgery, especially if there was severe blood loss, and during menstruation in women.
In these cases, it is better to lean on easily digestible "red" varieties (for example, beef and veal) to fill the shortage faster. Based on these elementary physiological laws, doctors make logical conclusions: they do not advise adults to get involved in vegetarianism, and they categorically do not recommend children, pregnant women, nursing mothers and seriously ill people.