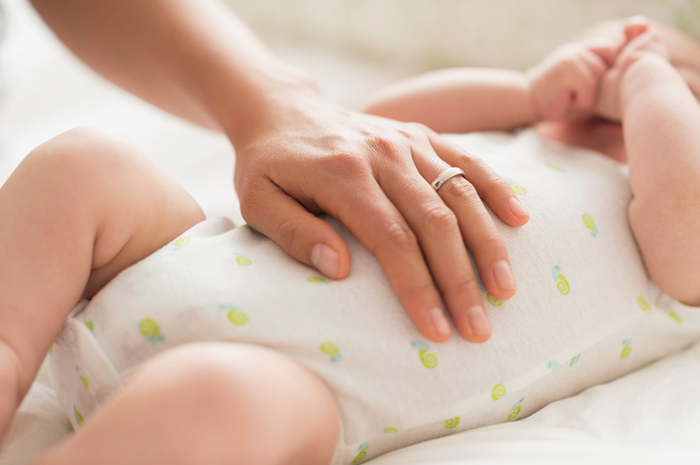 Immediately after giving birth, before cutting the umbilical cord, a plastic clip is placed on it to prevent bleeding. In the early days, the cord residue usually swells and becomes gelatinous, then begins to dry out, shrinks and disappears within 1-2 weeks. All this time, the umbilical wound should be carefully looked after.
Its infection and inflammation, although in rare cases, can lead to the formation of a granuloma, or navel fungus. Such a turn of events necessarily requires medical intervention and treatment.
The name "fungus" comes from the Latin "mushroom", since in its shape it resembles a rounded dense mushroom cap on a thick base. The pale pink surface consists of dense tissue – granulations, hence another name – the navel granuloma.
These terms denote the growth of granulation tissue at the bottom of the umbilical fossa. This sometimes happens shortly after the umbilical cord falls off, when the fossa becomes inflamed due to infection.
In rare cases, this may happen a few months after the umbilical cord remains. Fungus can be as tiny, the size of a match head, and quite noticeable – the size of a few millimeters.
Usually, the granuloma of the navel in newborns does not form any, even cosmetic defects. But for this it is necessary to treat the granuloma of the navel of the child. Pediatricians most often direct with such a problem to a pediatric surgeon, although surgery is required only in very rare cases.
Under the supervision of a physician, a lapis lyapis is used to burn the granuloma once a day, after bathing it is treated with hydrogen peroxide, alcohol, chlorophyllipt solution, green paint, etc. and prescribed by the doctor use antibiotics in the form of sprays, ointments, creams, solutions. At the same time it is necessary to ensure that the granular tissue itself is not damaged due to the friction of the diapers and diapers.
As a rule, the umbilical wound heals by the 10-14th day of life. All this period it is necessary to take care of it very carefully.
To prevent infection and speed up the drying of the umbilical cord residue, lubricate it 3 times a day with alcohol or another antiseptic that your doctor will recommend. When the umbilical cord drops off, a few drops of blood can be seen in its place.
Do not worry: it should be so. Continue to lubricate the umbilical wound with antiseptic for a few more days.
A sign of infection is red, hot to the touch and a swollen spot the size of a coin around the base of the navel. In any variant of inflammation of the umbilical wound, whether it is a fungus or a festering with a putrid odor, it is imperative to consult a doctor so that he prescribes treatment.