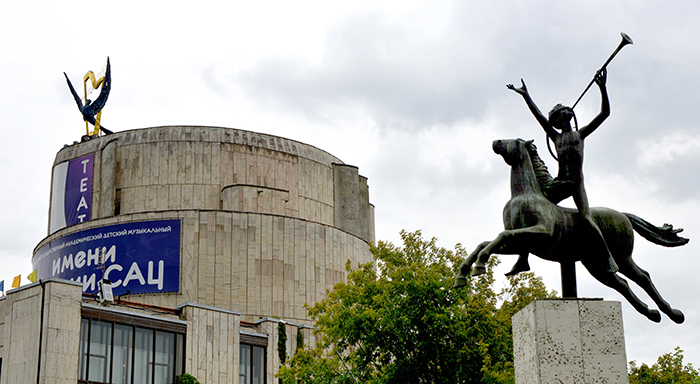 September 17 Moscow State Academic Children's Musical Theater named after N.I. Sats opened his new season.
He became a jubilee for the theater, already the 50th in a row. On this day, the famous symphonic fairy tale for children of S. Prokofiev "Peter and the Wolf" sounded on the Small Stage in concert.
It was Nataliya Ilyinichna Sats who suggested to the composer shortly after his return to the USSR to write an essay for a reader and orchestra, which would acquaint young listeners with musical instruments. For many years, the writing was part of the repertoire of the Children's Musical Theater, N.I. Sats.
Nowadays Roxana Sats plays this role, the orchestra is headed by the main conductor of the theater, Alevtina Ioffe.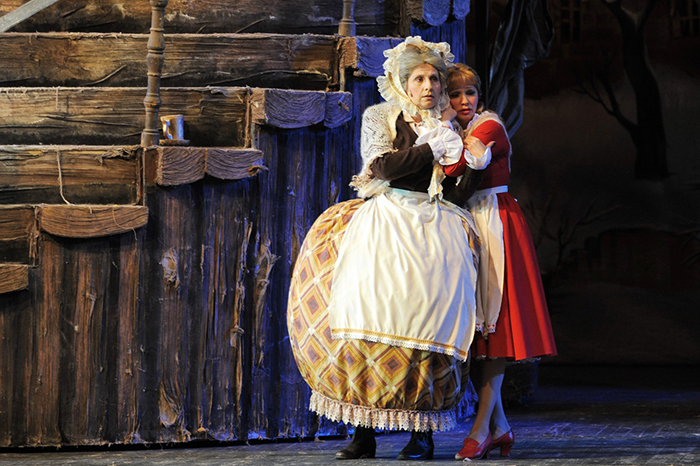 The world's first professional theater of opera, ballet and symphonic music for children was created in 1965 by the legendary theater director Natalia Ilyinichna Sats, the founder and leader of six children's theaters. A number of events and premieres are timed to the 50th season.
On October 16, 2015, the first opera premiere of the season – the play "Chanterelle. Love "after the opera by the Czech composer Leos Janacek" The Adventures of Chanterelles-Cheats ". The opera was written in 1923, and at that time many of its aspects were perceived skeptically: ballet numbers, children's performance on the stage, as well as the source of the libretto – published in the magazine "graphic novel" (comic).
However, the exciting plot and high merits of the score provided the opera with world fame.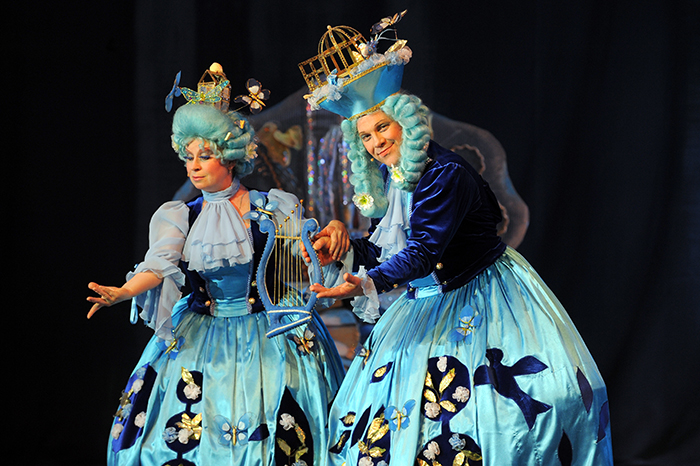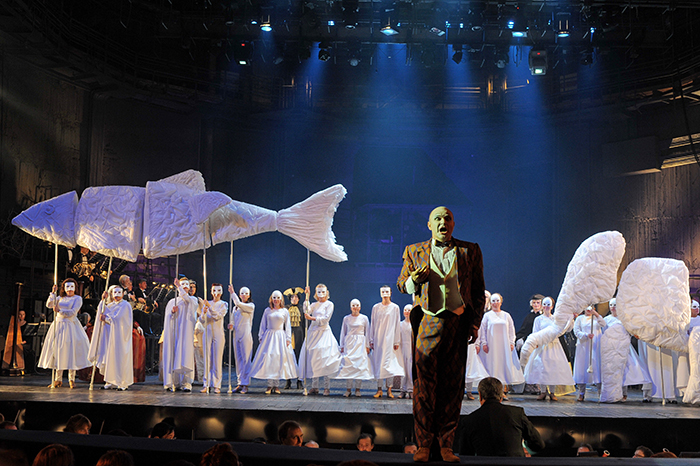 Other premiers of the jubilee season will be the new stage version of the ballet-extravaganza "The Blue Bird" by I. Sats and M. Rauhverger, specially written for the theater opera "The Ugly Duckling" by M. Bronner, the first opera by I. Stravinsky "The Nightingale", the musical by V. Ryvkin " Adventures of Ludwig and Tutty "and others.
November 20 and 21 in the theater will be open day. The program includes excursions and quests, master classes and open lessons for hundreds of young viewers.
On the evening of November 21, the premiere of the new production of the opera by M. Krasev "Morozko" will take place. By the way, it was this performance on November 21, 1965 that the Children's Musical Theater opened.
In addition, in the jubilee year in the theater will host many other events. In the poster of the theater more than forty performances for viewers of all ages. In the 2015–2016 season, large jubilee tours of the theater are also planned at various stages of Moscow, including the Moscow Philharmonic Society, the Moscow International House of Music and the Pushkin State Museum of Fine Arts.
Pushkin.