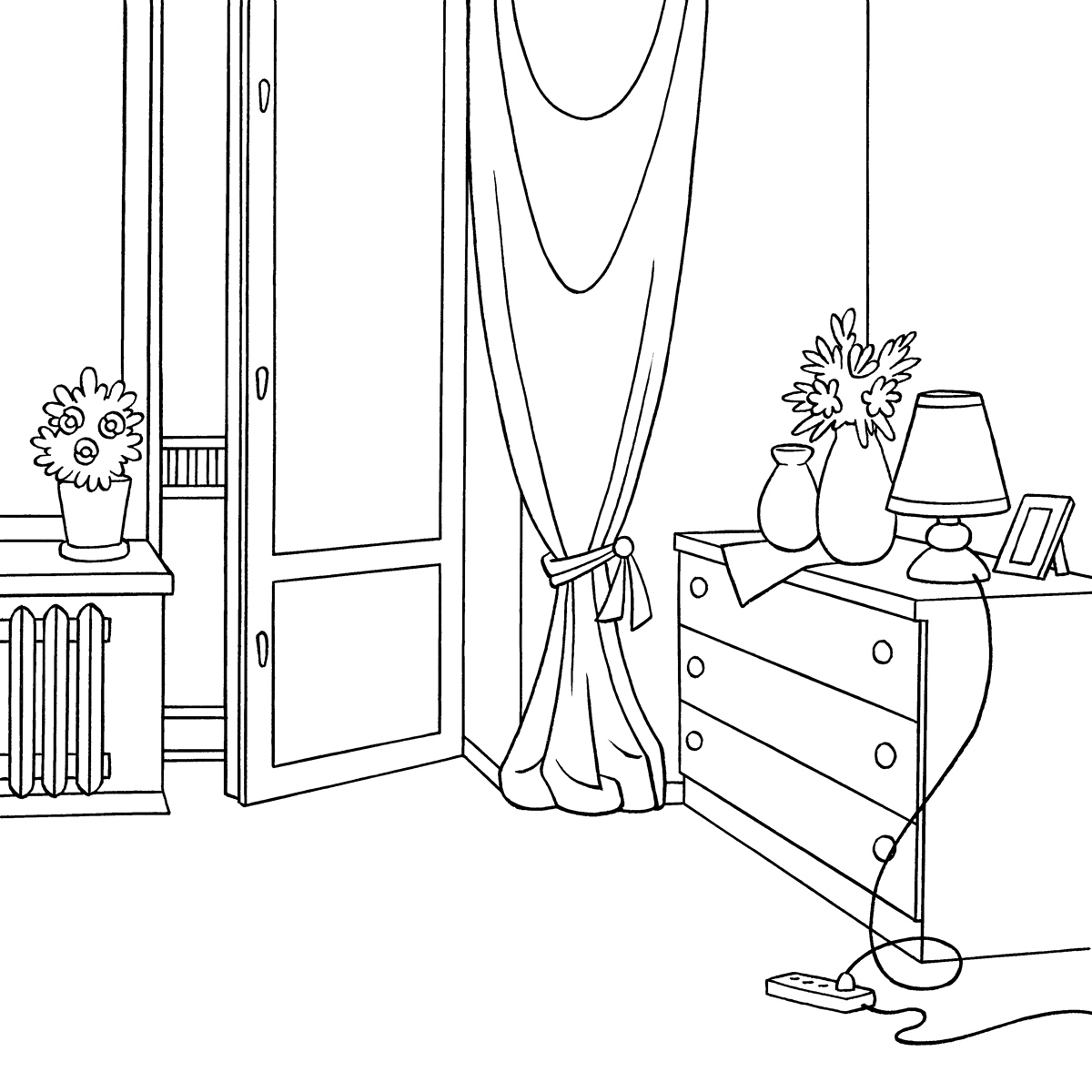 lightweight, easily washable and short, their bottom edge should not lie on the floor, collecting dust and causing the baby to desire to pull him.
clean, because the baby will crawl on it, so wet cleaning in the nursery with the seizure of space under the furniture should be done at least 2 times a day;
non-slip, otherwise a child who only tries to get up or walk may fall. On top of a laminate or parquet, lay a rug made of cotton or viscose without a high pile, but with special rubber inserts that will prevent it from sliding on the floor.
It is desirable that in the nursery it was as small as possible, because all sorts of buttons and knobs act like a magnet on kids! But the effect they produce — a sharp turn on and a loud sound — can frighten children.
should be easy to clean and wash;
no small removable parts that may be in the child's mouth;
without sharp protruding elements.
Lower the bottom of the crib to raise its side, otherwise the child may tumble outside, and remove the hanging garlands from it, because the baby is already quite old and strong enough to hit hard by pulling them towards it, or to tear off the structure altogether.
Extension Cords, Carriers, Tees
the more connections and electrical structures will be on the nursery floor, the more likely it is that the baby will try to "deal" with the wires and sockets.
with special plugs so that the inquisitive kid would not find out what is inside the holes.
firmly fixed, for example, with stoppers on wheels, because the child can use any object in search of support;
with silicone or plastic protective pads on sharp corners;
without joints between moving elements, so that the baby does not pinch a finger;
with locks on the drawers and shelves – then they can not be opened to the end;
without hanging decorative elements, pulling on which the little can overturn something;
Do not put things on the moving parts of furniture – moving, they may fall.
with special locks so that the child does not pinch a finger or a door slamming drafty does not hit him;
with secure lock on the balcony door.
it is better to remove it so that it would not occur to the baby to taste them. In addition, the child may try to pull the pot or napkin on which it is worth.
with unbreakable shades. Position them so that the baby can not pull them off by the cord.
so that the baby does not get burned and hurt, putting his leg or hand inside, it is better to close them with plastic, metal or wood screens. Be careful with chipboard products: the glue used to make them is toxic when heated.
they have no place in the nursery because of the danger of causing allergies in the baby and problems associated with various parasites and infections.