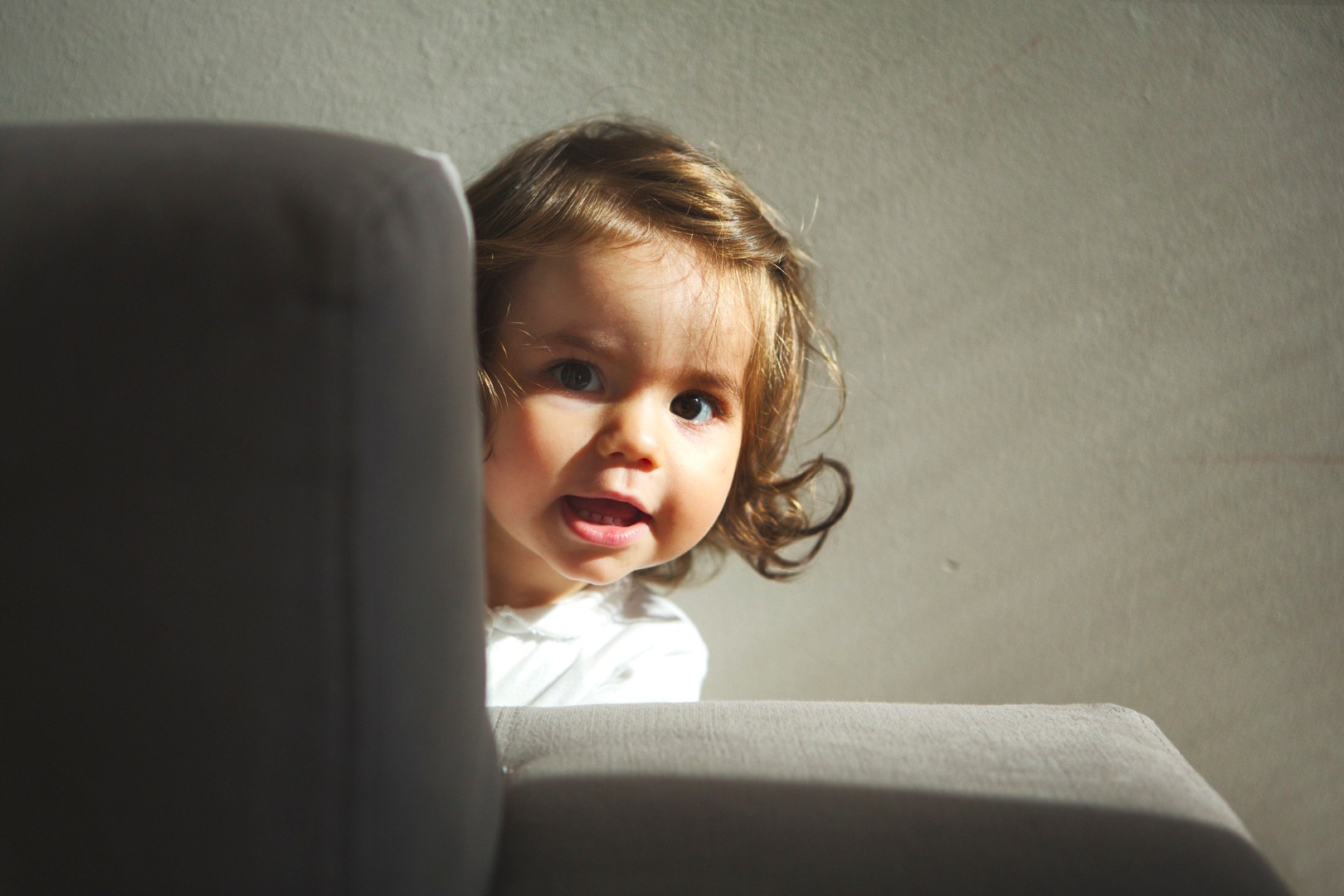 It is very important for your two-year-old daughter that the world should be constant and predictable, nothing should change, all things should be in their places and they can be moved only in a certain one-type way. It is very difficult for her to part with things, to get used to something new.
To better understand and feel the situation of your daughter, let's imagine an adult person and his feelings in a similar situation. Suppose in the evening after work a woman does not go to her home, but to her friend's house, during her departure. A friend is quiet and comfortable, and has everything you need, but everything is in places unknown to the woman.
Everything must be sought, and she is tired. As a result, she is likely to be tense, displeased and angry.
When an adult is tired, his concentration is dulled, self-control deteriorates, and perception is distorted.
If she is not tired, not in a hurry, she can easily adapt in such a situation: she will call her friend, calmly consider all the shelves and find the right thing. But at home, where everything is clear and predictable, it is better – she no longer needs to spend time searching for the right things.
It will become calm and there will be an opportunity to rest.
In a baby, all these functions are poorly developed and therefore there is an increased need for constancy. Anxiety impairs the ability to adapt.
If the child is anxious, the need for rituals will be very high.
What can cause anxiety in a baby? First of all, mom is important for the child. If the emotional connection with the mother is broken, the baby grows with basic distrust of the world.
In this case, the alarm will be high. It can cause early and sudden weaning, lack of tactile contact.
In addition, when a child is in a situation of stress (relocation, quarrels within the family, increased demands from parents, dissatisfaction with the needs of the child), he is subject to fear and anxiety. In this case, the established procedure soothes the child, helps him cope.
So, Anya remembers where and what thing is usually. If things are not, she is anxious. She does not know how to find the necessary thing, if it lies out of place.
She gets used to things, and it is very difficult for her to change her winter jacket for spring. What is it connected with?
Vision. Perhaps the girl has weak eyesight and this prevents her from quickly finding the right things, increasing tension and irritation.
Check with the eye doctor's eye sight.
Attention. It can be difficult for a child to find a thing, because his attention is not stable.
In this case, the eyes "jump" from one object to another. Retention of visual control and sequential examination is not available.
In this case, show the child where her bib can be if it is wet, dirty, etc. Train your baby eyes.
Teach your child to keep attention on the subject by slowly moving it in front of her eyes.
Fear of loss. The girl may feel that her favorite thing will disappear, will cease to belong to her. This is often the case when a child is afraid to be separated from his mother.
The baby may feel that mom has disappeared and will never return. Very useful to play the game "Ku-ku." Mom covers her face with her hands, removes her hands and says "cuckoo".
Then Mom hides her face behind the diaper, goes around the corner and goes out again. We also play with our favorite thing. And we help the child to understand that people and things do not disappear, and even when we don't see them, they still have to return to us.
Understanding the situation will give the child peace of mind.
Increased anxiety. Surround the girl with care and attention, hug, stroke, kiss the baby and praise her. Stick to your daily routine.
It will relieve tension and reduce anxiety.
The range of problems described by you can be caused by a stress factor and temporary maladjustment, the age feature of a child's development. But sometimes it can be a manifestation of the disease (neurological or psychiatric).
Early and accurate diagnosis is very important.