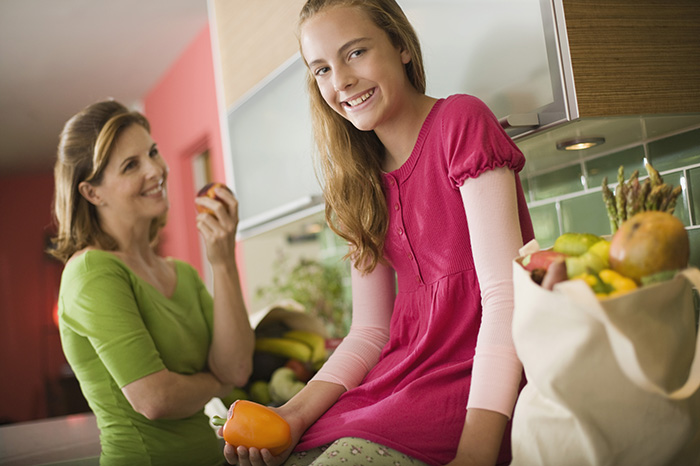 Six years ago, my 11-year-old daughter, after reading an article about vegans in one magazine, decided to follow their example. Fortunately, it was not enough for veganism, but it has become a vegetarian and remains it today. Having struggled with this not quite natural (I continue to think so) tendency with the help of fragrant cutlets and succulent fried chickens, I put up with defeat.
It was necessary to survive and raise a full-fledged child in new, difficult conditions. I must say that in our ration there was cheese, milk (in all its variations), butter (only when cooking, but not on sandwiches), eggs and red caviar. The last two products are considered non-living in our house and who would dare say that this is not so.
There is no meat, fish, chickens in the diet of the daughter.
During the years of my life with a vegetarian, I learned how to cook several vegetarian (or almost vegetarian) dishes that are able to saturate and support a growing body. We always have a very hearty breakfast, an obligatory hearty soup for lunch (here I always commemorate with kind words Sofya Andreyevna Tolstoy *), a dinner of the dishes of the well-established home menu, which the daughter herself easily cooks. Also – buns, cookies, nuts, dried fruits, fruits.
The latter in smaller volumes than I would like. And we go to various catering establishments, where vegetarian dishes are well prepared.
And, if at first our daughter was content with pizza there, over time our range of vegetarian dishes in cafes and restaurants expanded.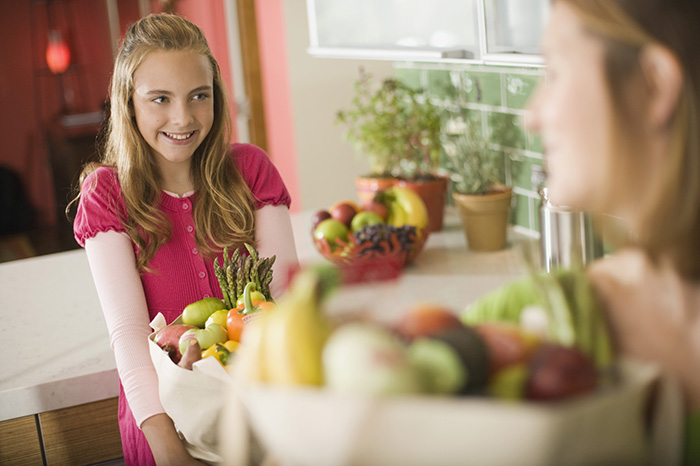 I present here our favorite, proven, uncomplicated, inexpensive and very fast vegetarian dishes. All recipes are designed for 1-2 people. (And do not forget how important the beautiful presentation of the dish is).
Some of them can be tasted in restaurants, on fast days, for example. By the way, the absolute advantage of vegetarianism of one member of our family was the fact that all home-made children stopped buying sausages and other "meat" products, began to eat less meat and learned to enjoy the taste of dishes without it.
And, believe me, vegetarian food can also be very tasty!
Ingredients: 1 beet, 1 carrot, 2 potatoes, cabbage 1/5 of a small head of cabbage, 1 onion, oil of rast, a can of canned beans, fresh tomato, 2 cloves of garlic, a bit of any greens and green onions. Black bread (preferably Borodino) on toast.
Fry beets, carrots and onions in butter, as for classic borscht. Immerse everything in water, add chopped cabbage, add it to readiness. Chop the tomatoes with garlic and herbs, put in sauceboat.
In the finished soup add beans, chopped tomatoes with garlic and herbs. Grate the toast with garlic and fry.
Borscht served in a wooden bowl with green onion feathers and croutons.
Ingredients: A glass of boiled beans or a can of canned (drain), 1 onion, 1 green bell pepper or dolma, a clove of garlic, tomato paste ½ cup, pepper, salt, hard cheese to taste (can be replaced by any other).
Fry finely chopped onion and pepper in vegetable oil, then add chopped garlic. Put the same beans, pour the paste, salt and pepper, stir, put the bay leaf for 5 minutes, then remove it.
Serve with grated hard cheese.
Ingredients: A glass of boiled buckwheat, 1 onion, half a cup of any boiled mushrooms, salt, sugar.
Fry finely chopped onion, at the end add a pinch of sugar, so that it is slightly hardened and caramelized. Separately, lightly fry the sliced ​​mushrooms in vegetable oil, then put the porridge in the same place, lightly fry everything, salt.
Serve porridge with mushrooms, sprinkle with onions on top. Not bad serve and sliced ​​tomatoes, always well going along with buckwheat.
Ingredients: Boiled pearl barley 1 cup, 1 onion, 1 tomato, garlic oil, green beans, 0.5 cups, parmesan, cherry on a branch, a feather of young green onions.
Dice onions and tomatoes. Fry the onions in a pan, then add the tomatoes and beans. At the end we add boiled pearl barley and heat everything up to readiness.
In the center of the plate lay out skirli and sprinkle with grated parmesan. Decorate the cherry and green onions.
Ingredients: Single-portion pasta nests, 1 medium carrot, 1 medium zucchini, a clove of garlic, hard cheese to taste.
Cut the carrots and zucchini into long thin strips using a peeler. Fry them in vegetable (olive) oil, at the end put chopped garlic.
There also – pasta boiled to the state of al dente. Salt, pepper, add a bay leaf for 5 minutes (then remove it).
Serve, sprinkled with cheese.
Ingredients: Spaghetti for one portion, a bunch of basil green (it is more vigorous than purple), 50-100 g cedar peeled nuts, olive oil, hard cheese.
Make pesto, stir to the state of porridge, using a blender, nuts and basil. Add olive oil to taste. Boil the pasta to al dente.
In a hot frying pan, mix the finished pasta, pesto. Serve with cheese.
Ingredients: 3 potatoes, 1 onion, oyster mushrooms 100-150 g, garlic oil (sivenkoe or rast. With garlic grated in it), oil rast., Green onion feathers, greens, 60 g sauerkraut, 1 pickled cucumber, 1 pickled pepper , cranberries or cranberries for decoration.
Cut potatoes and onions into strips, mushrooms – cubes, fry in garlic oil. We spread on a plate through a special form.
With recoil we decorate with greens, salinity, berries.
Ingredients: 1 stratum from a dough-free, ready-made dough package, 4 Antonov apples, 1/2 sugar sand, 1/3 cups apricot jam, a little butter (preferably cream), a frying pan suitable for both frying and baking.
Fry in a frying pan sliced ​​apples with sugar and butter until slightly caramelized. We smear the slightly unrolled layer of dough with jam, covers the pan with it so that its ends are slightly hung. Do not strongly press them to the sides of the pan.
Put the pan in the oven, preheated to 200 g. Bake for 20 minutes. We take out, we turn over upside down on a flat wide dish so that the dough is on it.
Release the cake from the pan, sprinkle with powdered sugar with cinnamon on top.
"Vegetarians often have a feeling of hunger, and they complain about the feeling of emptiness in the stomach. In fact, it is not emptiness, but lightness. After all, plant food is digested much easier and faster than meat, and does not leave a feeling of heaviness in the stomach, which people take for a feeling of fullness.
Vegetarians are very important to eat more cereals and whole grain products. They should be the basis of their diet. "