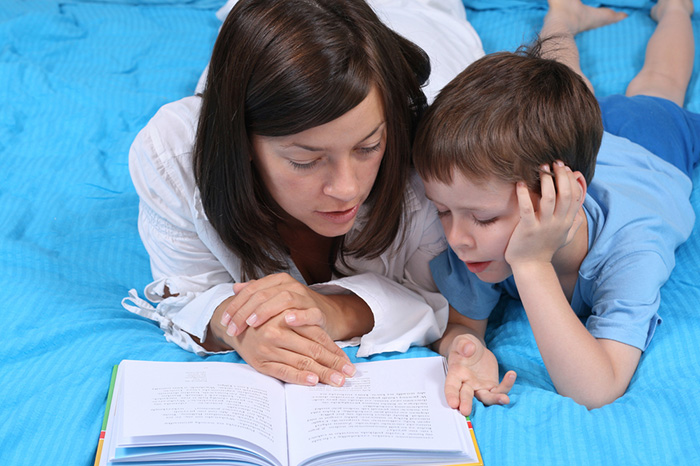 Parents are alarmed by this situation. After all, fairy tales are not just children's entertainment.
This is a kind of mandatory program. Like, for example, a game of "ku-ku." Adults sometimes get out of power, doing dozens of times in a row a number of well-known manipulations, invent various ways to distract from this game – but will they be happy if the child himself refuses to "ku-ku"?
Imagine that you are approaching a small child, close your eyes with your hands, shout "ku-ku" happily, then remove your hands … And the child both sits and sits. Only puzzled looks and continues to go about its business.
Most parents immediately touch their foreheads and ask their grandmother what she fed them during their absence. Because everything, absolutely all children, starting from about seven months and up to a year, they love this game very much and don't refuse it voluntarily.
With fairy tales – the same thing. On the one hand, reading every day is tiring – especially since children often require the same thing, and even several times. On the other hand, everyone understands that this is quite normal.
But if a child not only does not ask, but also directly refuses to listen to a fairy tale, if he does not show any interest in the destinies of fairy tale heroes, if he agrees to fall asleep just like that – if only he doesn't read fairy tales, it seems wrong. Everyone loves, and why is he not?
Both love and dislike for fairy tales appear in different ways. One child needs to read or tell only in the evening.
That it was a kind of bedtime ritual. In this case, the fairy tale acts as a means of calm, it helps to move away from the events of the day, to reorganize from activity to rest. In this case, the child may not even care what to listen to – any story read in a quiet voice, with appropriate intonations, will do.
It is important for another that the fairy tale be read actively – with the image of all the characters, with the participation of the child himself. "And here came Ivan Tsarevich, as strong as our Vadik, and he won all. How did he swing a magic sword? "In this case, the fairy tale performs other activating functions, enables the child to present himself as a fairytale hero, to adopt the desired qualities.
Of course, attachment to the same fairy tale can tell a lot about things, when a child reads the book to the holes, with peeling leaves, asking the book to read again and again, without departing from the content of a single word. In this case, the child solves some of his internal problems through a fairy tale.
Apparently, it is precisely in this story that there are answers to questions that he cannot yet resolve for himself. Therefore, the plot is so close and understandable.
And sometimes fairy tales are a way to get emotions. After all, a fairy tale is always a magic, a mix of real and fantastic, scary and joyful. Children who love fairy tales for their quality, themselves make a "bid" for the desired effect.
They say: "Read something funny" or, for example, "Let's be more terrible." In general, for the love of fairy tales there are always special reasons. But then it turns out that a child who does not love them simply does not have such a need?
That is, he is always calm, always self-confident, does he have no experiences and emotions in his normal life enough? In fact, it is not.
For obvious dislike, there are also deeper reasons. Therefore, it is important to understand what exactly the child does not like, how his dislike is manifested.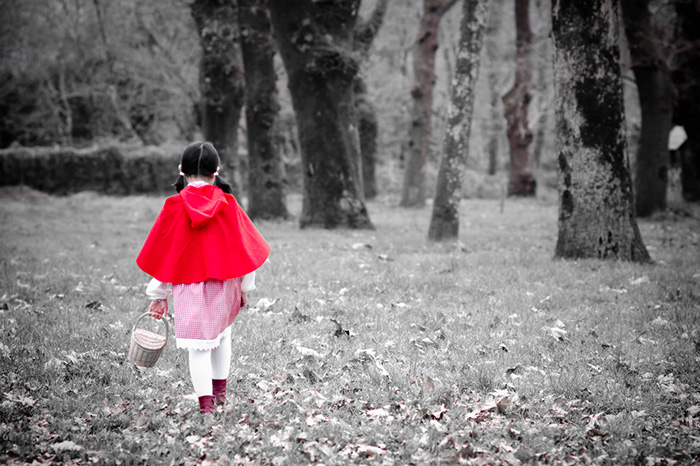 "Alena is 4 years old. She is a lively, agile girl, goes to kindergarten, for swimming, is engaged in sports dancing.
Such loads are not so much our desire, as the need. The child has too much energy – in the evenings, if not tired, the whole house turns upside down. True, recently we think that maybe we have gone too far with sports.
No other classes, except mobile, she now does not recognize. Listening to fairy tales can only be made by force, and then she will just sit with a bored look, and not listen.
Even caregivers complain about problems with her attention. " The most common cause of dislike for fairy tales and reading in general is the inability to listen. It can be difficult for a child to perceive an oral text.
This is easily noticed by his facial expressions. No emotion of interest, involvement. Sits, misses, thinks about something else.
Of course, this may be if the fairy tale is just not his age. Then it cannot be said that the child cannot listen at all, he just selectively approaches this occupation.
If this situation is observed always and with age, closer to three or four years, almost does not change, then perhaps it is a matter of disturbing attention. Reluctance (even impossibility) to just sit and listen to reading is often the first sign of attention deficit disorder.
Other manifestations due to age may still be invisible. However, sometimes it's not the lack of attention as such, but the fact that reading or telling is not of interest. This happens in children who are too active, rich lifestyle.
Parents offer them too many activities, entertainment, communication, so that simply drying them is no longer fascinating. Or, on the contrary, the child spends too much time on his own, just under supervision, finds entertainment in the form of a TV, a computer, masters technical gaming news. Of course, his tales, too, will not captivate.
After all, the world to which he was already accustomed is much more colorful, bright, and there is plenty of magic in it. But parents make a big mistake if they decide that this is how it should go on. Teaching to listen to the oral text is very important.
The child is the formation and development of attention, and the ability to perceive by ear is one of its foundations. Be sure to read or tell fairy tales to your child, even if it seems to you that there is no special need for this and that he is well developing and so. Take not very long stories or take breaks if you feel that attention is already dissipating.
And be sure to pick one that is age appropriate.
If a child does not like any fairy tales – where there are transformations, illogical events, fantasy heroes, then do not insist. There are after all fairy tales and stories about animals, nature, our children, the real world.
"I loved fairy tales as a child, I love them now. I have a whole collection of books – colorful, beautifully designed.
Of course, I thought that children will inherit my love, so I began to read them almost from birth. My daughter listened willingly, although not with such enthusiasm. But my son failed to inculcate the love of fairy tales.
He did not like this occupation. As soon as he grew up a little, he said so himself: "Don't tell me anything." And if they read in the kindergarten, he would say: "They made me listen".
Once he complained that they were reading a very terrible tale "about broken glass". I began to find out what it was. It turned out – about the sleeping princess.
This is my favorite! I read it many times to children. Well, yes, there the mirror broke.
But the tale is not about that. And, in my opinion, this does not make her scary at all "…
Our perception and memory remain a mystery in many ways. It is not always possible to understand why it scares the fact that everything seems ridiculous? Even an adult is not always able to expand the tangle of his impressions and memories, to understand his unconscious.
It is impossible for a child to do this. It happens that the children cry, hearing a song from the cartoon. It happens that they do not allow a clown or a hero of a fairy tale to themselves a single step – even when they fully understand that these are just costumes.
In fairy tales, too, there are many situations that seem to most people insignificant, but they cause horror in this or that child. A child can lock in at the moment of death of the hero, even if he knows that everything will end well (there is in fact living and dead water!).
May be afraid of the description of the species of Baba Yaga, can worry, listening to how children are sent to the forest. And, of course, the effect will increase if parents (for instructive reasons or for wanting to add brightness to the narrative) themselves make the fairy tale even worse: lower or distort the voice, actively emphasize scary moments with facial expressions. For children who are prone to fear, it can be a real stress. "I hate the fairy tale about Khavroshechku.
I never read it to children, because there are still some unpleasant memories. There are descriptions of sisters – Odnoglazki, Two-eyed, Three-eyed. So, my grandmother, when I read, so it all portrayed that I was just numb.
And then I went after my grandmother and watched if she was turning into someone. " Of course, more fears in children are sensitive, vulnerable, fearful.
But depending on the circumstances, on the family situation, unpleasant associations can arise for any child. It should be more attentive to the emotions of children to avoid additional experiences.
If the child does not like any fairy tales – where there are transformations, illogical events, fantasy heroes, then do not insist. There are after all fairy tales and stories about animals, nature, about our children, the real world.
"… In the book of fairy tales there is no sheet. I say to my son: "Okay, I already remember, I will tell this sheet to you." And he replies: "Do not, read what is left."
I did not even pay attention to it, I remembered the situation later, after a few weeks. I heard in the kindergarten how they tease him.
He's red, I just have a fiery color, and children, of course, pay attention to it. I reassured him while we were going home. And then I realized what sheet is not in the book – a list where everyone mocks the Ugly Duckling.
Apparently, the child is very worried – he does not want unnecessary reminders. " Everyone experiences their problems in different ways – both adults and children. Someone needs to tell everything several times, cry, someone, on the contrary, goes into himself.
Some children, experiencing, "become attached" to the same fairy tale, others try to avoid any reminder of the problem. It is believed that the first method is better. It helps to respond emotionally, to relive the situation at a new level.
However, to get rid of the problem by force, of course, is impossible. To force a child to listen to what is unpleasant for him, and even to say at the same time: "It happens to you too" is not very humane. Tell a fairy tale as he asks for it.
And also compose together your new one. Such that the painful theme was solved in a way more suitable for the child.