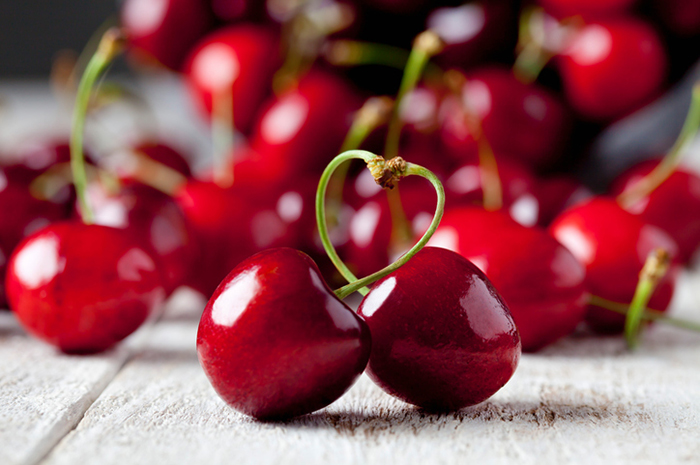 Cherries contain many vitamins, calcium, phosphorus, potassium, magnesium, sodium, and iron. Calcium and phosphorus are needed for proper growth and strengthening of the bones and teeth of the baby, potassium, magnesium and sodium for the complete formation of neuromuscular fibers and their interaction, and iron for normal blood formation. Vitamin C helps to absorb calcium and contributes to a good immune system, vitamin A protects the skin and mucous membranes, vitamin E ensures the development of the reproductive system, group B vitamins are "responsible" for all the processes occurring in the nerve tissues.
And finally, this fruit contains inositol – a substance that regulates metabolism, and anthocyanins, which strengthen blood vessels and capillaries and are antioxidants.
It is better to buy dark red fruits without spots, dents and skin damage with a fresh stalk. Cherry can be frozen and dried, but the bone must be removed: it contains a strong poison – hydrocyanic acid, passing into the flesh during prolonged storage.
You can offer a cherry to a baby at 5 months in the form of a diluted juice (proportion – 5 ml of juice per 100 ml of water) after he has already become acquainted with apple juice. Immediately the baby can get acquainted with the berries not earlier than 11 months, and only in a thermally processed form, since the cherry is allergenic. Fruits can be added to porridge or casseroles.
Begin with berries per day, by the year the rate is 2 berries per day, in 14 months – 4 berries. From 1.5 to 3 years old, you can offer your child raw cherries, washed under running water, scalded with boiling water and without a stone, in the amount of 1-4 pieces per day.
On a hot summer day, treat your child to an unusually tasty and easy-to-prepare dessert – cold berry soup with vanilla ice cream.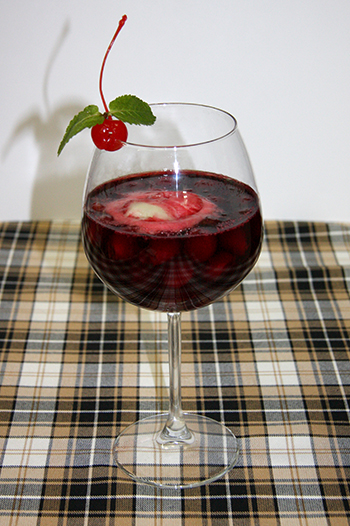 Cherry (fresh or fresh frozen) – 200 g
Strawberry – 200 g
Mix berries in a saucepan or saucepan, add sugar, add a little water and cook for 10 minutes. Add lemon juice, stir and remove from heat.
Punch the berry mixture in a blender and strain through a cone, then boil again. Cool and serve with a scoop of ice cream.