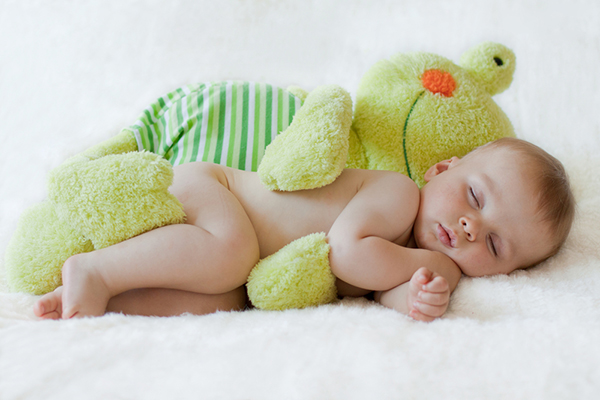 Problems with nighttime sleep in varying degrees, affect 30% of children. But according to the results of various surveys conducted in the USA, Canada, Australia and European countries, more than 70% of parents would like their children to sleep longer and better at night.
It is, as you can see, about a large number of people. Indeed, after birth, babies fall into one of two categories.
Some children sleep well at night literally from the first days of returning from the hospital, others wake up their parents several times a night during the year, or even two. Why it happens?
First, all children are different. It is believed that any healthy baby is ready to sleep continuously for 5–6 hours from the age of about 6 weeks and upon reaching a weight of 5 kg.
A healthy baby of 6 months can sleep continuously for 11–12 hours per night.
In addition, some are marmots by nature, while others are too active to spend the lion's share of their free time for sleep (even in the first weeks of life, when it would seem that there is nothing more to sleep than and sleep). Secondly, in the organization of children's sleep rules, an honorable role is assigned – guess who?
We, parents, and we just tend to forget it. And here comes the question: are we doing everything right? After all, in addition to the biological predisposition of the baby to a healthy sleep, there are still objective realities of everyday life.
And in order for the child to sleep better at night, you need to adhere to certain principles of behavior.
Do not dramatize the situation. The first children of their parents tend to sleep worse than their younger brothers and sisters afterwards. Lack of experience, increased anxiety of moms and dads lead to the fact that the slightest grunting of a child in the middle of the night is perceived as a catastrophe.
And now the light is on, and the whole family is awake.
What to do? It's easier to treat.
Newborns can wake up several times during the night, but they can fall asleep on their own, having a little whimpering. In addition, if nighttime awakenings become a cause for serious concern to the parents, then the baby involuntarily adjusts to the general anxious background.
Cope with colic. Up to 25% of parents face this really frequent cause of sleep disorders in babies of the first months of life. They occur in babies older than 3 weeks and pass by 3 months.
The child stiffens, reddens, leads the legs to the stomach and cries shrill. The reason is considered to be increased flatulence in the intestines and immaturity of the digestive tract.
What to do? Try different means – something will definitely help. Drink baby baby tea with fennel, dill water.
Put a warm diaper on your belly. Massage the abdomen in a clockwise direction or bend the legs at the knees, press them against the abdomen and pull them back.
Put the baby on your belly. Put on the vapor pipe.
Give a medicine that the treating pediatrician recommends in these cases. American experts, for example, recommend to roll the child in the car – the pain syndrome will be removed, and the baby will fall asleep.
In general, in the USA for diagnosis of colic, the "rule of number 3" is used: if a child screams three hours a day, three times a week and three weeks in a row. If less and less, it is not colic, and the cause must be sought elsewhere.
Sleep whenever possible separately. Children sleeping in the same bed or in the same room with their parents, according to the observations of specialists, wake up more often than those who sleep in a separate nursery.
Upon returning from the maternity hospital, many parents try to put the child next to them at night: in fact, frequent feeding and changing diapers give the impression that they literally do not leave the child for a single day or even at night.
What to do? When the baby sets itself a feeding regime (and this happens with all children between the ages of 2 weeks and 3 months), one of the options to ensure a normal sleep is to sleep in different rooms.
Frequent awakening of parents at night is absolutely unjustified – children can fall asleep without outside help, and the mother gets up to the baby anyway at the first call, often without waiting for the start of crying. If the baby sleeps in another room, then she will not hear those turns and flaunts that do not deserve her attention.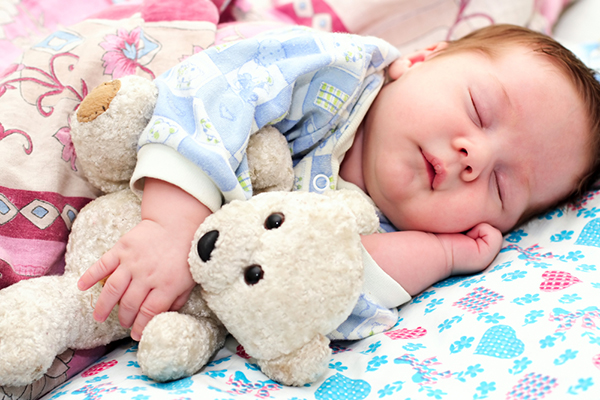 Do not combine breastfeeding and bedtime. American somnologists say that 50% of breastfed babies wake up at least once a night (from 12 at night until 6 am). This is especially true of children, who also sleep in the same room with their parents: the baby even smells mother milk at a distance.
Among artificial children, this percentage is significantly lower – 20. Breast milk is digested faster than artificial formula – so the baby, who eats mother's milk, will wake up from hunger two hours after feeding, an hour and a half before the "artificial artist".
What to do? Of course, transfer the child to the mixture is not worth it.
But you also shouldn't fall into the trap typical for young mothers: "in order for him to calm down and fall asleep, he should be breastfed." Feed him some time before going to bed, away from the crib, change clothes after feeding and let's hold it on the hands of another person, if there is such an opportunity.
Do not rock on your hands before bedtime. The babies, who were first pumped up, and then, in a state of sound sleep, were placed in a cradle or crib, they would wake up faster than those who were laid in the waking state.
What to do? Try not to teach to motion sickness before bedtime, especially on the hands.
Small children, as we noted above, are perfectly able to fall asleep themselves – even sing lullabies to themselves. The child, who was pumped on his arms and then placed in a crib, will feel a change in the situation – either soon after laying up, or during the initial stage of awakening.
Subconsciously, he considers it unnatural (her mother has more comfortable and pleasant hands, who can argue with that?) And wake up earlier than she could.
Teach your baby to fall asleep by yourself. Children, who in the first months of life were given the opportunity to fall asleep on their own, have far fewer problems with falling asleep compared to those with whom they sat until they fell asleep and to whom the lullabies sang every evening.
What to do? Kids are perfectly able to calm themselves – they just do not need to interfere.
Some suck a finger, others stare at the ceiling, others still sing lullabies themselves.
As soon as you notice that the child is preparing to fall asleep, it is better to move away from the crib, dim the lights, reduce noise activity in the apartment.