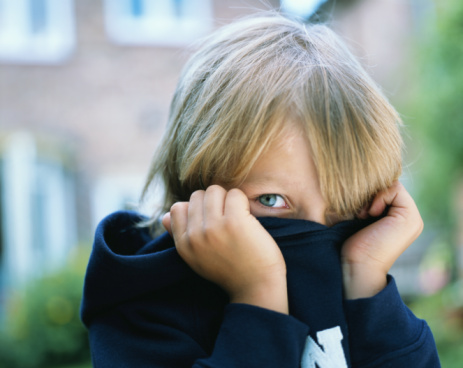 If your child is very different in character or temperament to you, this difference can be very annoying. It's great that you, as a mother, are aware of this difference, you understand that he is not spiteful and does not intentionally do something wrong.
It's just that you and your son see the world differently and react differently to it.
The manifestation of personality traits, such as extraversion or introversion (openness or isolation), may vary depending on the situation, motivation, with age, and depends on heredity and environment. That's just the "active educational environment" for the development of a child's self-confidence and useful communication skills you can create. What will help you with this?
First, parents are always a pattern of behavior for a child, so by example, whether you like it or not, you constantly teach him how to relate to a particular situation and how to interact with other people.
The second important way of mastering social behavior patterns for a child is a game. Use plot and role-playing games, playing with the playing of scenes to practice communication skills.
Finally, develop a child's emotional intelligence (the ability to understand the feelings of other people, to be aware of their own emotions and to control them). Discuss with him the human feelings and the causes of people's actions – this will help him to be more successful in society.
Helping your son develop the ability to communicate, do not strive to "alter" his character. Confidence in yourself will add to your understanding of his strengths (for example, the ability to focus on one business) and respect for his personality!