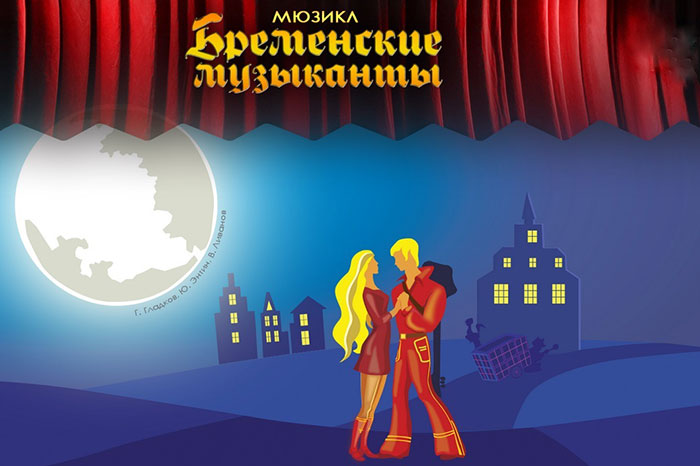 The musical "Bremenskie are musicians" is a new look at the legendary cartoon of the same name: new stylish costumes, new colorful decorations, and most importantly, a new original plot. In the script of this musical, not only the plot twists and turns of the animated cartoons "The Bremen Town Musicians" and "In the Footsteps of the Bremen Town Musicians" are combined, but also fragments of the original source – the tales of the Grimm brothers.
Spectators are waited by live vocals, colorful decorations and outrageous costumes, modern special effects, incredible acrobatics and many more surprises.
The winners receive 2 tickets to the musical "The Bremen Town Musicians" in the Palace of Culture. Zueva. Tickets for December 29 (11:00) and January 6 (11:00).
Gift ticket is not included.
Zore Tatyana (Moscow)
Semenova Irina (Moscow)
Pavlova Lyudmila (Zelenograd)
Saraf Olga (Moscow)
Svetlana Spelman (Moscow Region. Zheleznodorozhny)
PAYING ATTENTION: each participant has the right to answer the quiz questions ONLY once! In the personal data after the quiz questions you must specify the real name and mailing address.
The editors will send prizes ONLY to the addresses indicated in the questionnaires and ONLY to those who are listed in the questionnaire. If deliberately false information is provided, in accordance with the general terms of the tenders, the participant will be removed from the competition, and the prize will be transferred to the next participant.
For providing false information and violating the rules of participation in the quiz, users will be blacklisted without the right to participate in our quizzes and contests over the next 3 months.