Seven talented kids familiar to us from the first part are sent to represent Russia at the international music contest Animal Music Awards (in our opinion, Eurovision Song Contest).
Participants from all over the world come to the prestigious competition: aristocratic Frogs from France; incendiary Green Mamba from India; humble Panda and a brisk Meerkat from China Parrot and Flamingo from Madagascar; Skunks from Mexico.
But will kids be able to win at an international music competition? It depends only on the auditorium.
"Toothy Nanny – 2" has an interactive final in which viewers will act as co-creators. The seat of each spectator will be equipped with a voting console.
And on what number he especially likes, will depend on the results of the vote, and hence the final performance.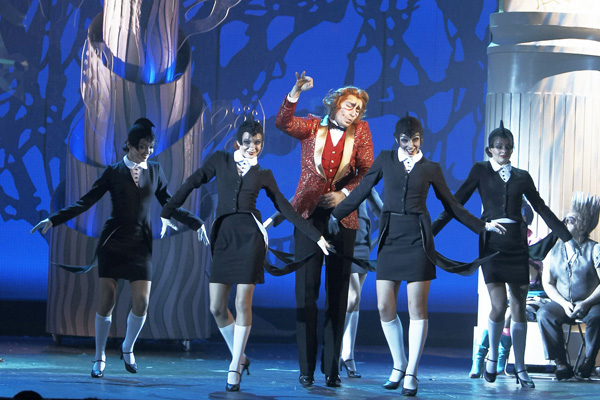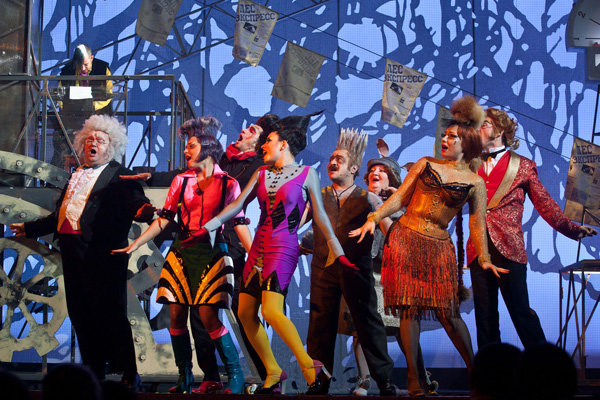 The concept of a music contest allows viewers to see the whole picture of show business as a whole: to admire the bright, brilliant and perfect world on the stage and look into the mysterious "Behind the scenes".
Behind the scenes, the contestants are plotting, weaving intrigues, falling in love, arguing, competing, helping each other. And in the meantime, the competition continues: great numbers appear on the stage, world hits sound: the best songs of In-Grid, Gipsy Kings, Cher, Opus, Boney M, as well as the music from the cartoon films "Kung Fu Panda", "Madagascar", incendiary soundtrack from the movie "Slumdog Millionaire and Others.
Under the terms of the "Animal Music Awards" contest, young participants must perform with adults. But what do the kids do if their mother Cosette (Nonna Grishaeva) was delayed on tour and her stepfather Volkonsky was caught in the trap of the cunning Kozanovs?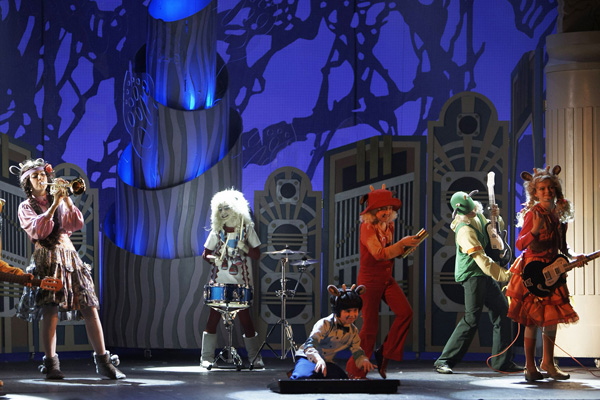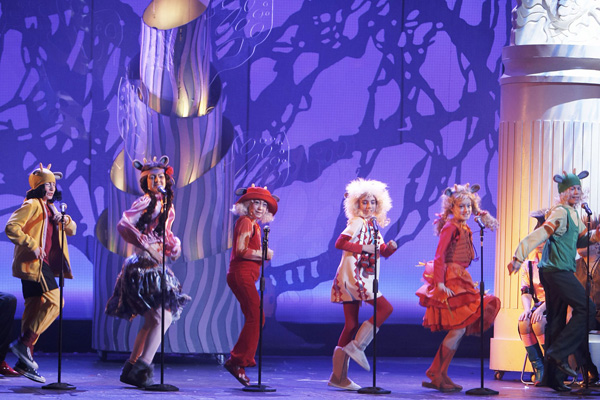 The kids have no choice but to persuade the Hippo-Behemoth (Alexander Semchev), who works as a janitor at the competition, to perform with them, and in a short time to make him a star: teach singing, dancing and help realize their own individuality.
The producers have not yet revealed the cast, but promise that it will be no less "star" than in the musical "Toothy Nanny -1".
Tickets at the box office of the city and by phone: (495) 937 77 37